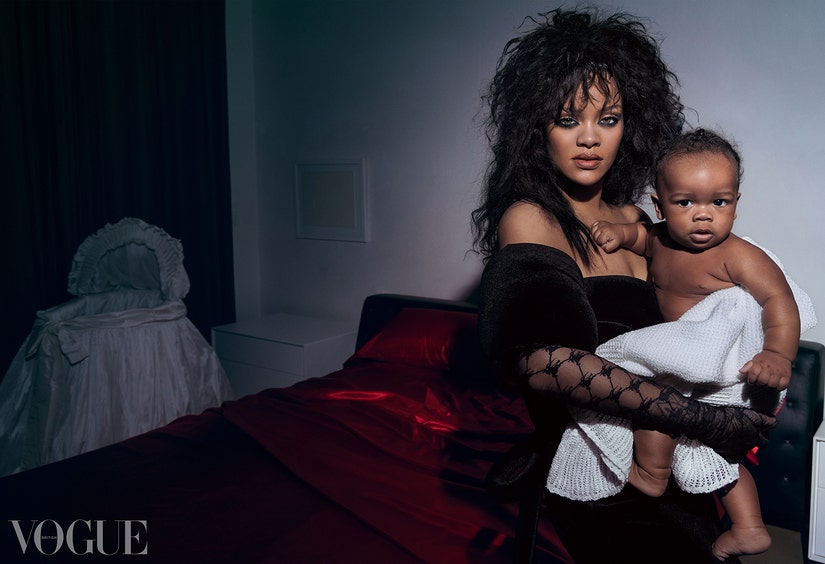 Inez & Vinoodh for British Vogue
The singer also opens up about why she changed her position on performing at the Super Bowl and plans for new music.
The family of three appears in the publication's March issue, appearing as an adorable trio on the beach on the cover (below), while mom and baby boy strike a pose together inside the magazine (above). It's the first in-depth interview for the singer since giving birth, though was conducted before she revealed her second pregnancy at the Super Bowl this past Sunday.
Speaking with the publication, Rihanna said she had a "beautiful" birth, though it took a while for her to wrap her head around leaving the hospital with a new family member. "You're like: they trusted us to come home with this baby? This new life? With us?" she said with a laugh, "No doctors, no nurses, we're just ... going home?"
The child's name is still a mystery, though she told Vogue he does now sleep through the night and her first months as a mom were "legendary." Her biggest issue post-birth so far? Finding the right clothes. "Dressing in postpartum, what the f--- do you do? The week that I came home from the hospital – that was nothing but sweats and hoodies. But the weeks after that, you don't know what to put on. Everything is too small or too big," she said.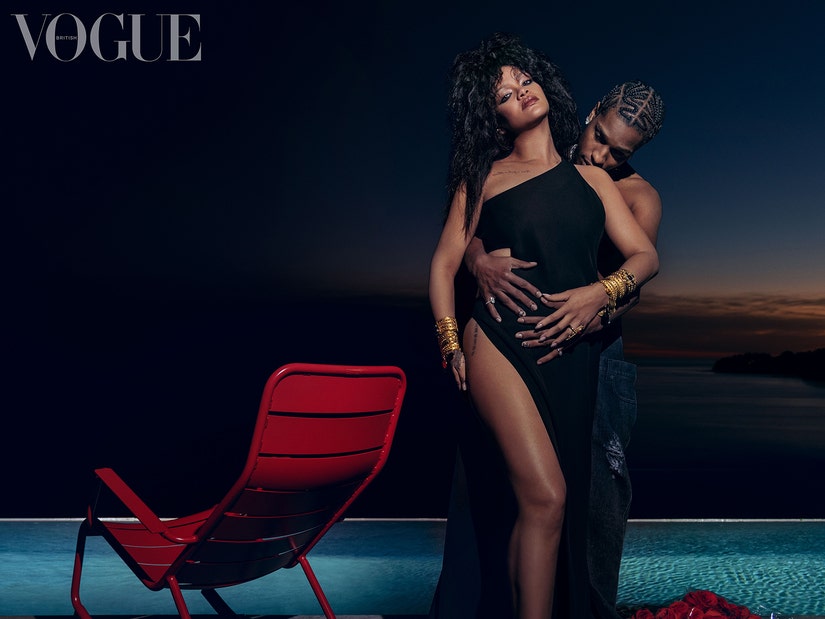 Inez & Vinoodh for British Vogue
"There's still a lot of mending to be done in my eyes, but it's powerful to break those doors, and have representation at such a high, high level and a consistent level," she explained, saying that having "two Super Bowls back-to-back" highlight the "urban community, globally" is "powerful" and "sends a really strong message." Being a mom to a young Black man also shifted her perspective, she said, adding, "You're like, 'What am I leaving my kids to? This is the planet they're gonna be living on?' All of those things really start to hit differently."
Waiting for your permission to load the Instagram Media.
After gushing over A$AP Rocky -- saying they're "best friends with a baby" who has only made them "closer" -- she also addressed the question everyone is always asking her: When are we getting new music?
Saying she put a lot of pressure on herself after the release of "Anti," which she considers her "most brilliant album," she said she eventually realized "that if I keep waiting until this feels right and perfect and better, maybe it's going to keep taking forever and maybe it'll never come out and no, I'm not down to that."
"I want it to be this year," she added, as Vogue noted she was "very much unaware" of her pregnancy at the time. "Like, honestly, it'd be ridiculous if it's not this year. But I just want to have fun. I just want to make music and make videos."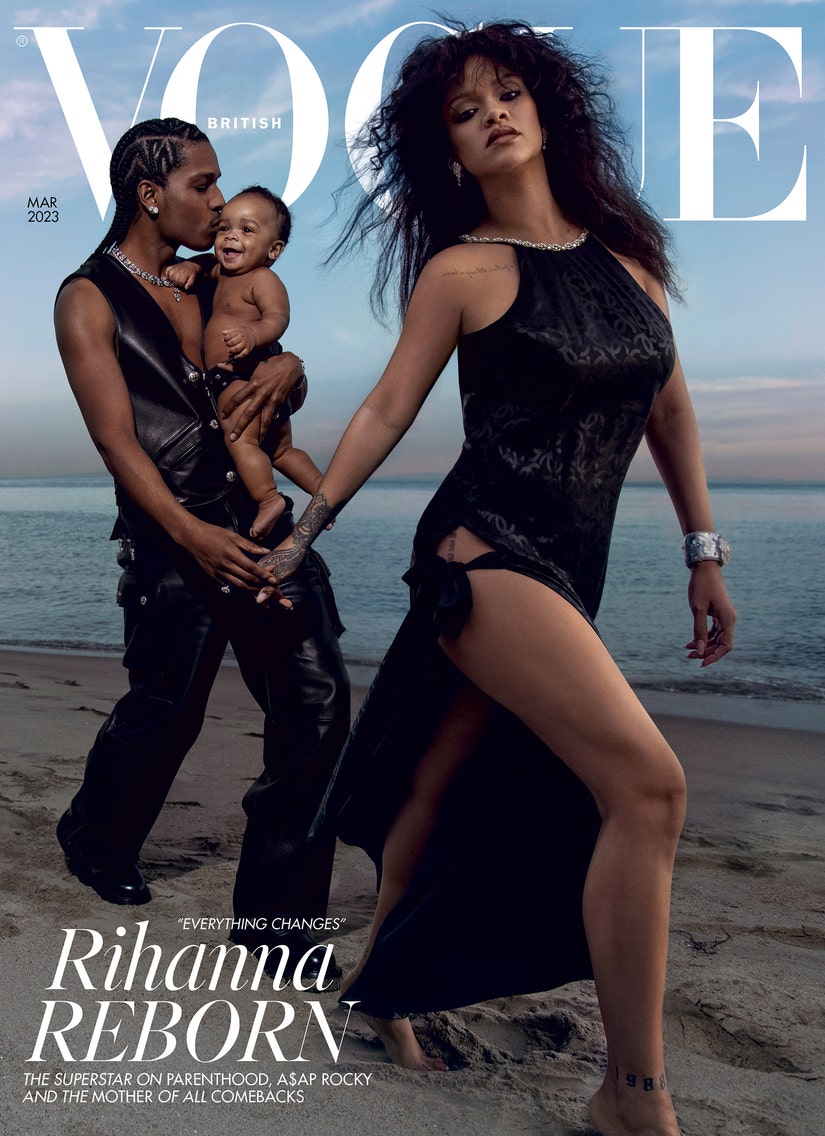 Inez & Vinoodh for British Vogue