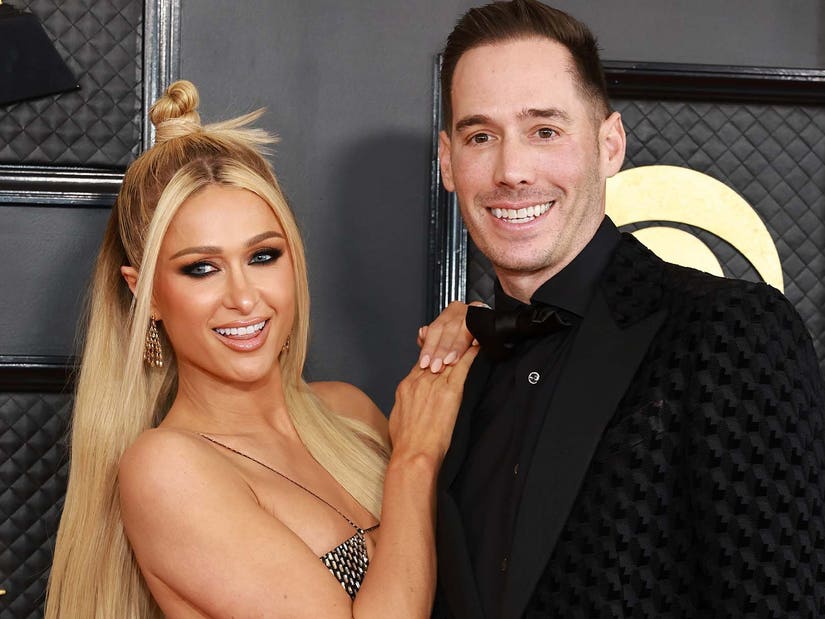 Getty
Her tactics included going incognito with a brunette wig and checking in with a fake alias.
Paris Hilton is opening up about the lengths she and her husband Carter Reum took to keep their baby under wraps. In an interview with Harper's Bazaar, the 41-year-old heiress shared how she and Reum decided to quietly welcome their first child via surrogate.
"My entire life has been so public," Hilton explained. "I've never had anything for myself. We decided that we wanted to have this whole experience to ourselves."
On January 24, the couple announced the arrival of their newborn son in a photo posted to Instagram. The picture featured Hilton's hand wrapped around the tiny infant's.
Waiting for your permission to load the Instagram Media.
In addition to checking in with a fake name, the "Stars Are Blind" singer recalled entering the hospital in a brunette wig and a hoodie to disguise herself on the day her surrogate gave birth. Hilton and Reum kept the news to themselves and refrained from even telling their immediate families.
The new family of three spent two days enjoying their time alone before sharing the news with the world.
"I want to protect him and to be with him every second," Paris admitted. "You have this mother instinct that kicks in, which I've never had before. I feel so complete now."
Though their baby's name still remains a mystery to the world, the "Cooking With Paris" star gave fans a further glimpse into what she's loving about motherhood. Hilton shared that she often sings her son a few lullabies that include "Twinkle, Twinkle, Little Star" ... and an acoustic version of "Stars Are Blind," of course.
Paris is hopeful she and her husband will expand their family one day, and shared that she already completed her seventh egg retrieval. Though she loves being a boy mom, the DJ told the publication she's determined to have a daughter.
Back in December 2022, Paris shut down her mother Kathy Hilton's claims she was dealing with fertility issues.
"They're all ready and they're all waiting and excited for them," Hilton told E! News of her egg retrievals. She explained that it's been her dream to become a parent "since I was a little girl" and believes she will be "the best mom."
"We just wanted to really enjoy our first year of marriage together as a couple, and we were always planning on 2023," she said at the time.