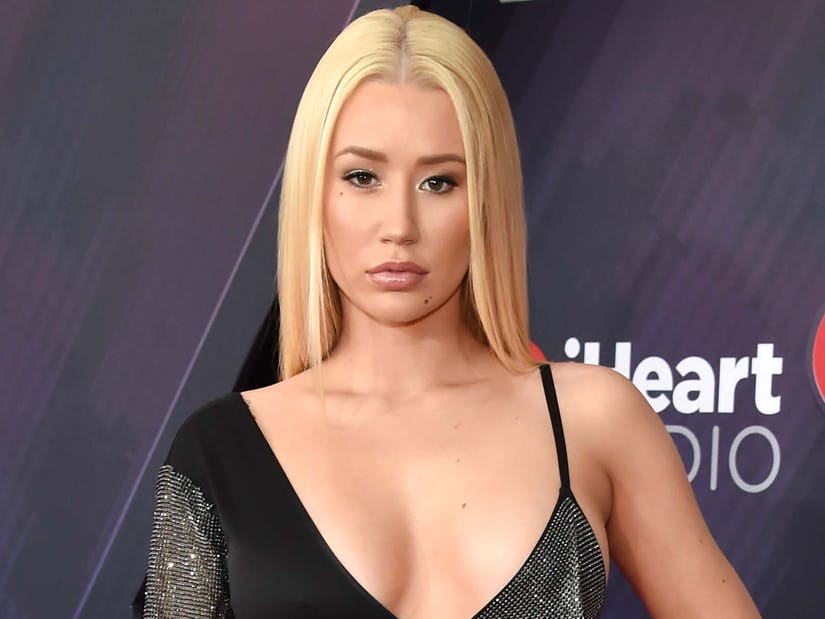 Getty
"I don't show vagina," the Australian artist explains to Emily Ratajkowski but assures fans "there is boobs and there is butt"
Iggy Azalea is reaping high profits from her OnlyFans account!
Since joining the subscription based platform back in January, the "Fancy" rapper revealed she's made "so much money" despite being on the platform for just one month.
During an appearance on the "HighLow with EmRata" podcast, the 32-year-old Grammy nominated artist opened up about her experience on the site and the type of content she shares with subscribers.
OnlyFans is traditionally the platform of sex workers who upload explicit content on the site for a subscription fee. All profits go to the creators directly rather than any third party systems.
When podcast host Emily Ratajkowski asked if Azalea shares any nudity, the rapper confirmed "yes" but "I don't show vagina, but there is boobs and there is butt and I am naked."
Though Iggy refrained from sharing the exact figure she's earned on the platform, she claimed, "I'm making so much money that I won't even say how much it is."
Azalea also claimed that her OnlyFans account has allowed her to regain control of how her body has been commodified to sell records -- this way, the profits off her body can entirely be her own.
She said of her first few days on the site, "It was scary when I sat on OnlyFans. I'm someone who shows my breasts or my nudity, I don't really have a problem with being overtly sexual when I'm in control of it and when I feel it has artistic merit."
"I've made a lot of people so much money off my body, and I got the smallest cut off my own f--king body, and my own work, and my own ideas," she explained. "It's been commodified and I wasn't even the main f--king benefactor of it. So, f--k this."
Iggy continued, "I enjoy it. I'm going to do it anyway. That's the thing. I'm doing it anyway. I'm going to do it anyway. I'm going to post pictures like that anyway."
Not only is OnlyFans a way for the rapper to regain control of her agency, Azalea shared that she loves her body image and isn't afraid to show it off.
"I like my breasts. F--k sorry. And they're fake. And they look fucking good and I like them," she concluded. "I'm happy with them and I like my body. I like my body. I liked my body before. I liked my face before and I like it now. I like myself. I never didn't. I never hated myself."