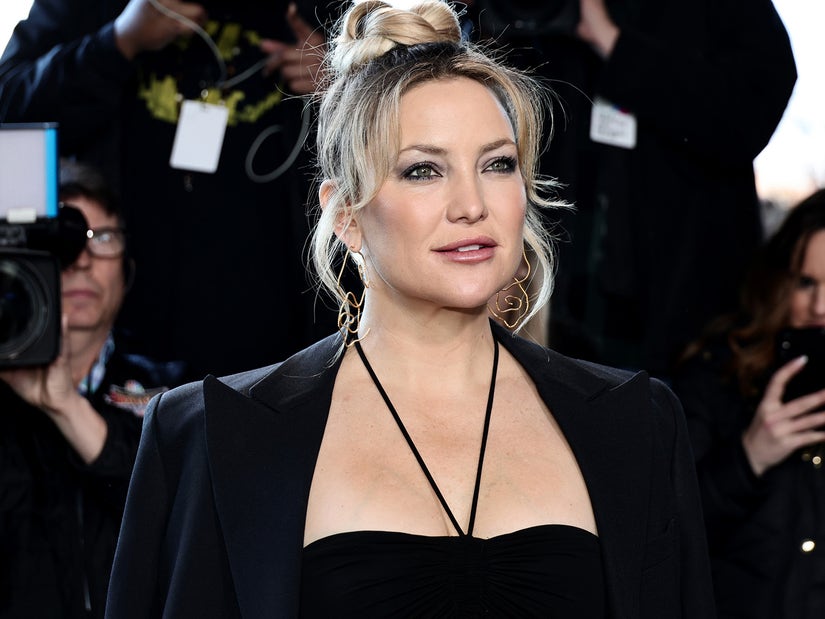 Getty
The "Glass Onion" star recalled her breakups with both Chris Robinson and Matt Bellamy as necessary choices for mutual happiness.
Kate Hudson is reflecting on her failed relationships and what she's learned from them.
During an appearance on iHeartMedia's "Table for Two with Bruce Bozzi" podcast, the 43-year-old "Glass Onion" actress admitted that her split with her ex-husband Chris Robinson and ex-fiance Matt Bellamy made her feel as if she'd failed.
Though the breakups were painful and messy, Hudson admitted they were necessary for their respective personal growths.
"As hard as the decisions were in my life, and the depth in which I felt like I had failed relationships and family, with my partners throughout those years -- whether it be Chris or Matt -- I knew it was the right thing to not be in those relationships," She explained. "I knew that we'd all be happier."
The "How to Lose a Guy in 10 Days" star continued, "It's a choice; you either stay in them, wondering what your life would have been like if you would have left them or [you] choose to leave."
The actress shares her 19-year-old son Ryder with Robinson in addition to her 11-year-old son Bingham whom she shares with Bellamy. Hudson also is mom to her daughter Rani who she shares with Danny Fujikawa.
Now Kate said she and Bellamy are close friends -- a relationship she is thankful for.
'"I'm so grateful for the family that I have, and the relationships that I have," she said. "I'm so close with my ex, Matt, Bings dad. Like, I love him so much, and [we're] exactly where we were supposed to be, you know? I think he feels the same way about me."
While Kate experienced her fair share of heartbreak, the "Almost Famous" star has no regrets about her relationships and considers them to have taught her many valuable lessons.
Earlier this month, Hudson revealed that the Black Crowes musician taught her "what it felt like to be unconditionally loved" during an appearance on Sara Foster and Erin Foster's "The World's First Podcast."
Though the couple eventually parted ways, Kate said that their love set a standard for her future relationships.
"Chris completely opened that floodgate for me...forever," she continued. "No matter how complicated the relationship got at one point, the most important moment for me was meeting him, and him allowing me to understand what that felt like."