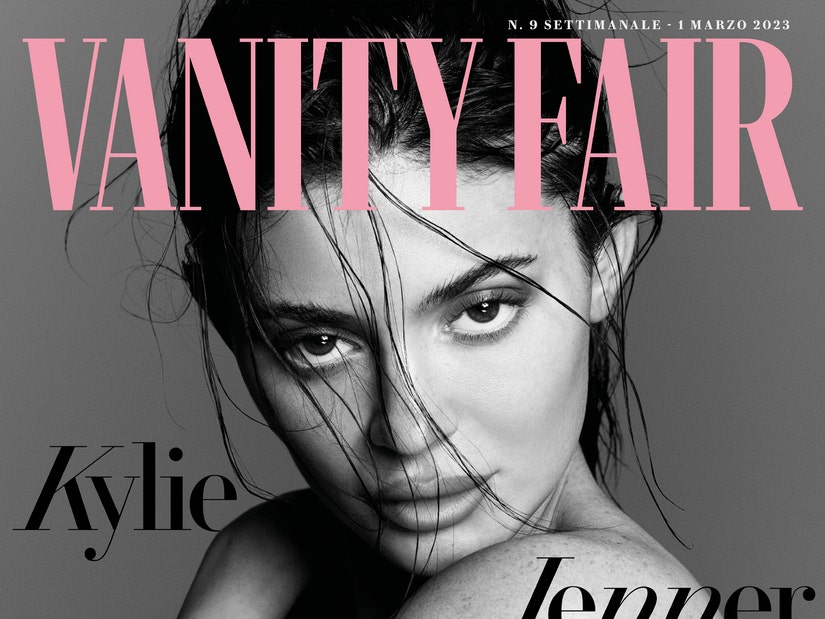 Luigi & Iango for Vanity Fair Italia
The reality star -- who poses topless on the cover of Vanity Fair Italia -- says she's gone "through a lot of similar experiences" as this sister.
In an interview with Vanity Fair Italia for its March cover story, the reality star -- who posed topless on one of the three stunning covers -- spoke about her relationships with her sisters: Kim, Kourtney, Khloe and Kendall, naming her sister Kim as her favorite sister ... at the moment.
"It changes over time. Right now it's Kim," Kylie, 25, told the magazine when asked whose her favorite sis. As for why she named Kim, the Kylie Cosmetics founder said, "Kim has changed so much recently. We are very connected, she is always the first sister I call when I need something."
"We have been going through a lot of similar experiences lately," she added, appearing to reference her and Kim's recent breakups.
Kylie and her on-again-off-again boyfriend, Travis Scott, reportedly split last month. The two -- who share 5-year-old daughter, Stormi, and 1-year-old son, Aire, -- began dating back in 2017. The couple briefly split in 2019, but later reconciled.
Waiting for your permission to load the Instagram Media.
Meanwhile, also during her interview with Vanity Fair Italia, Kylie named which sister she has the "least in common with."
"Kendall. Without a doubt Kendall," she said of her 27-year-old sister. "You know what they say though? Opposites attract. And that's how it works with us."
Kylie also went on to share one thing each of her sisters has taught her.
"So let's see. Khloe taught me tenderness and the ability to forgive," she said. "Kendall, the importance of friendship and unconditional love; Kourtney, the value of health and the need to not be superficial."
"Kim, strength, and the ability to always tell yourself that you can do it, come what may," Kylie added. "Kim is really strong, really resilient."
Check out Kylie's full Vanity Fair Italia cover story -- translated into English -- here.