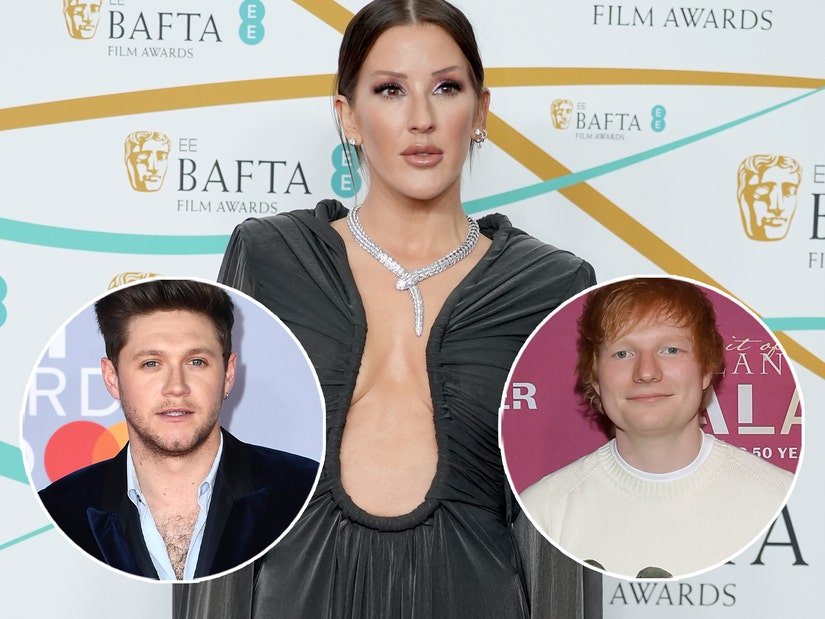 Getty
The singer says she never even dated Sheeran, despite many believing she cheated on him with the One Direction singer back in 2014 thanks to his song, "Don't."
The gossip started back in 2014, when many speculated Sheeran's song "Don't" -- about an unnamed singer who steps out on him with another artist -- was about Goulding cheating on him with Horan. At the time, she said that she did go on "a few dates" with Niall, but never dated Ed.
The rumors popped up again in December 2022, when one of her followers commented on one of her TikToks and wrote, "Can't believe u cheated on ed with niall but slay fr." She responded "False!!!!! But also slay."
"I think I was really drunk when I wrote that, yeah," she told the Daily Mail in a new interview. "It's fascinating how many people are interested in that. It happened nine years ago. You know, completely honestly, it caused me a huge amount of ... stress is not the word. It caused me a lot of trauma, actually."
She reportedly stressed that she and Sheeran never dated, before opening up about the public's interest in her private life.
"How old were we, 23? I envy the fact that my friends just spent their 20s having flings and one-night stands and what every 20-something goes through in private. But every single thing I did was written about," she said. "I was made to feel like a terrible person and I really struggled with that because I know I'm not."
Though she said she can laugh about it now, the rumors "changed things" for her and her career.
"I became kind of reclusive. I didn't want to perform. That's why I wrote that comment, because every day I get comments about this stupid teenage situation," she added. "It was nothing and it was private – and it caused me such a huge amount of grief and I resent it."
She also told the outlet she and Sheeran are friends and whatever did or didn't happen between them is "in the past."
Goulding got engaged to Caspar Jopling in 2018 and the two married in 2019. They welcomed their first child together in 2021.