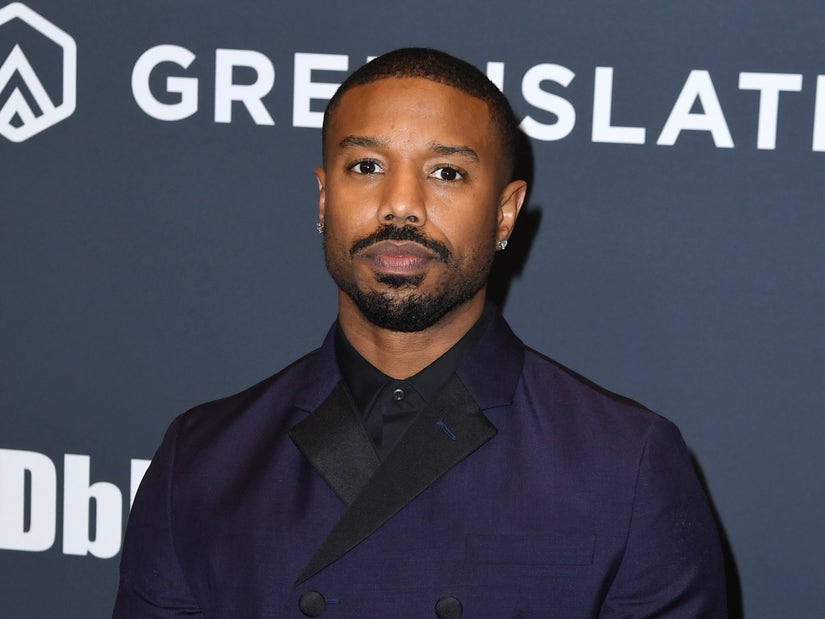 Getty
Jordan put "The Morning Hustle" radio show host, Lore'l, on the spot when she interviewed him at a "Creed III" event: "I was the corny kid, right?"
What happens in high school ... well let's just say it doesn't stay in high school.
That certainly seems to be the case for Michael B. Jordan and a former classmate, Lore'l, who is now a radio host.
The two came face-to-face on a recent red carpet for "Creed III" where "The Morning Hustle" radio show host brought up how they actually knew each other back at Chad Science Academy in Newark.
"Oh yeah, I was the corny kid, right?" Jordan replied coyly, referencing a 2021 episode of Lore'l's other show "The Undressing Room Podcast."
The host defended herself, "No, you did not hear me say that! I said we used to make fun of the name."
"I heard it," the actor-director playfully doubled down. "I heard it. It's all good. What's up?"
Lore'l replied, "But yeah, [you are] obviously killing things out here…you're not corny anymore."
Watch the awkward encounter below:
Waiting for your permission to load the Instagram Media.
Back in the 2021 podcast, former cohost Dominique Da Diva said: "You know what I really think deep down inside? I think that Michael B. Jordan is a nice, corny guy, and I don't mean that as a slight."
Lore'l, for her part, did not say he was "corny," however she did admit that she and others at the school would relentlessly tease him about his name -- "he was no Michael Jordan" -- and for apparently bringing his headshots to school.
"Creed III" sees Jordan return not just as the titular star but as the director of the third installment of the Rocky spinoff franchise.
The boxing drama hits theaters March 3.