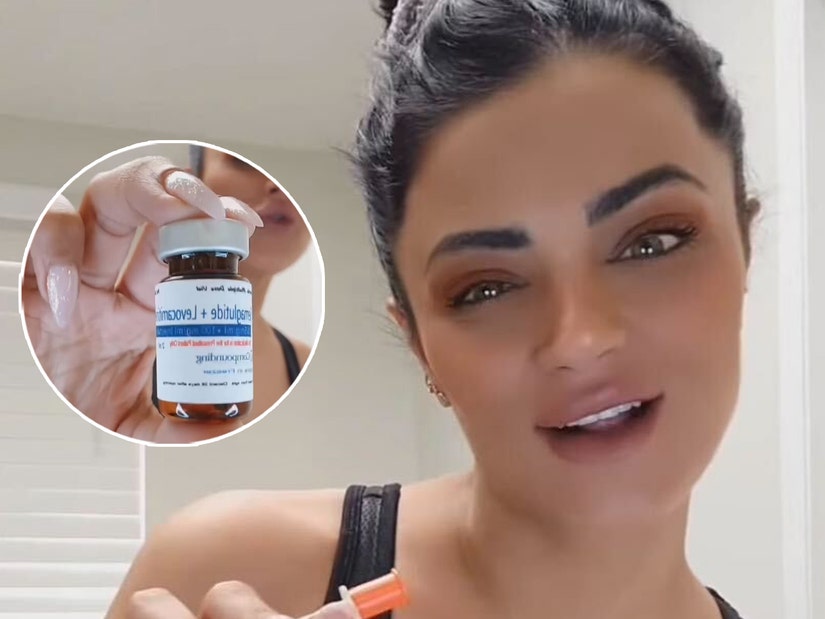 Instagram
The Bravolebrity gave fans a step-by-step look into how she injects Ozempic and shaded other celebs for not coming clean about their weight loss.
In a video posted to Instagram, the reality star admitted she's been using semaglutide, a generic for Ozempic, and has lost more than 10 pounds since administering the drug over the course of four weeks.
"I am on the weight-loss shots, honey, OK," GG explained. "I'm just not going to lie about it because I always keep it real about what is fake."
The television personality claimed that her health issues during the past year made her gain some weight.
Waiting for your permission to load the Instagram Media.
"I had to get a lot of steroid injections last year, which caused me to really pack on some weight, and I don't know if it's because I'm 41 years old or I've had a baby," she said. "Whatever it is, I've been having a very, very, very hard time getting rid of that weight."
The Bravolebrity showed viewers a journal she keeps to track her journey on Ozempic, and so far she's gone from 137 pounds to 126. According to her log, she's also doubled her dose from 10 units to 20.
Not only did she confess to using the drug to drop weight, she also showed fans how to inject themselves.
Gharachedaghi demonstrated her step-by-step routine of how she injects herself with a "really, really small needle" on the side of her stomach.
"If you see people out there who just got skinny so fast all of a sudden and claimed they got healthy for the first time in their lives or that they got sober from alcohol that was causing them to gain so much weight … most likely, they're just doing the shots," she said, before slamming other celebrities who have denied using the weight loss drug.
"We know who you are. We see how skinny y'all are getting," she added. "It's not rocket science, just saying."
GG speculated in her caption, "I'm not sure why so many people deny taking the shots. Y'all can judge in the comments section below, but for those interested in trying this, you should hit up my doctor … and get started."