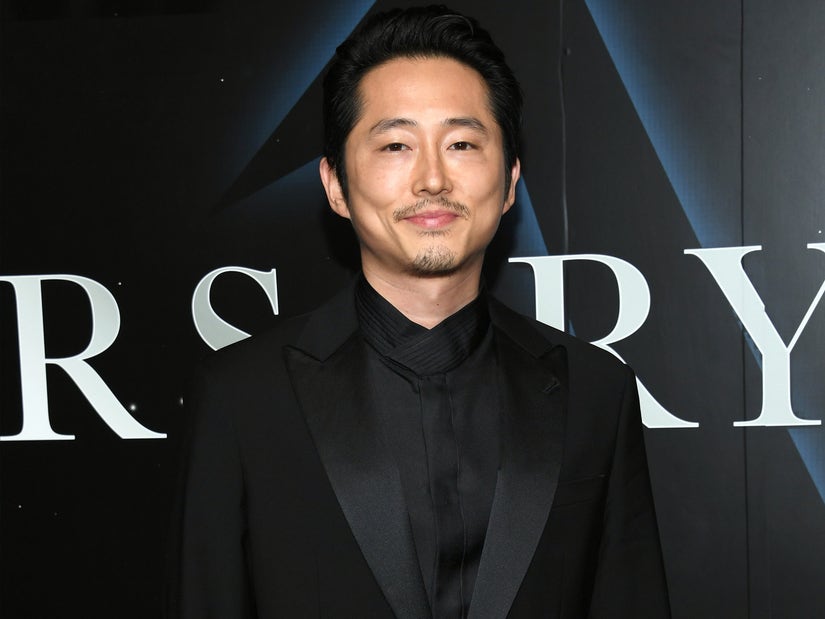 Getty
"I came to a lot of things late," The Walking Dead alum told WSJ. Magazine.
Steven Yeun is opening up about his past experiences with recreational drugs.
In a recent interview with WSJ. Magazine, the actor revealed that he "went a little ham" with certain substances before he had children, sharing that he got into it rather "late."
Yeun -- who shares son Malcom, 6, and a 4-year-old daughter with wife Joana Pak -- said that he smoked maijuana in the past, experimented with magic mushrooms and had a one-time experience with LSD.
"I came to a lot of things late," he told the magazine. "I went a little HAM with that stuff, trying to make up for lost time."
Yeun -- whose breakout role was on the AMC series "The Walking Dead" -- added that he found that smoking weed was "effective" in the "slowing down of my mind," noting that it was "necessary."
The "Nope" star described himself as neurotic. "It's the way I've been since I was 4, when I got dropped here and my brain went into a hyperdrive of self-defense," he recalled, adding, "I can obsess over something. I can be taken down by thoughts."
Although Yeun alluded that he stopped experimenting with drugs after he became a dad -- joking that his "entire life is Peppa Pig and Pokémon" -- he admitted that he's interested in trying more psychedelics someday.
"It's becoming standard to do DMT or lick a toad. I haven't done that, but I'd like to, at some point," said Yeun, who will next be seen in the Netflix comedy-drama series, "Beef."