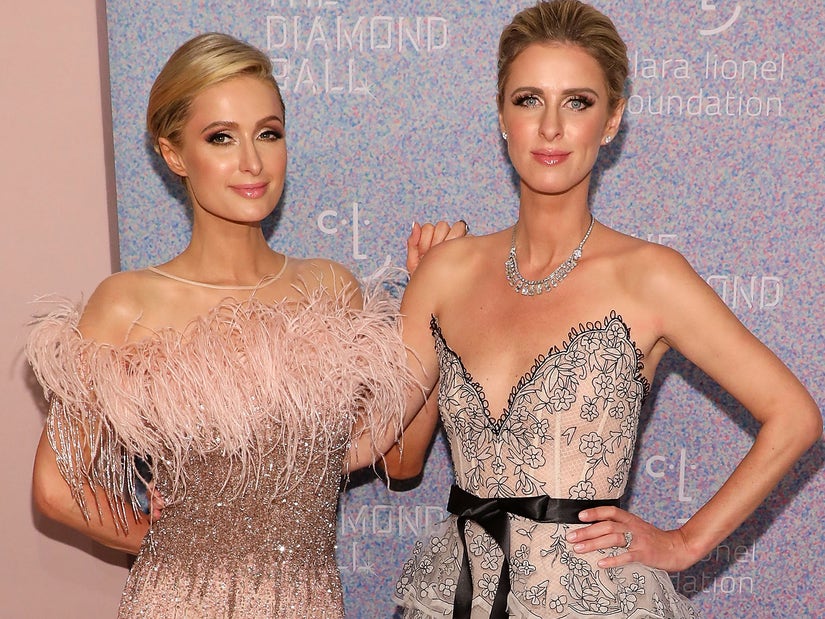 Getty
The fashion designer and mom of three gushed about how "obsessed" she was with her new nephew.
Nicky Hilton had a few tips and tricks for her older sister Paris Hilton after the latter welcomed her first child via surrogate back in January.
The elder Hilton star had nothing but praises for how the "Stars are Blind" singer has been navigating motherhood.
"Paris was made to be a mom!" Nicky gushed in an interview with Page Six during the 2023 Women in Film pre-Oscars party. "I taught her how to change a diaper."
Nicky shares three children -- Lily-Grace, 6, Teddy, 5 and her 8-month-old son -- with her husband James Rothschild, and when it comes to her nephew Phoenix, the heiress claimed she was "obsessed with him."
In fact, Hilton shared she had "just left him" before she joined the Oscars festivities.
Last month, Paris opened up about the lengths she and her husband Carter Reum took to keep news of their baby under wraps. In an interview with Harper's Bazaar, the 42-year-old heiress shared how she and Reum decided to quietly welcome their first child.
"My entire life has been so public," Hilton explained. "I've never had anything for myself. We decided that we wanted to have this whole experience to ourselves."
On January 24, the couple announced the arrival of their newborn son in a photo posted to Instagram. The picture featured Hilton's hand wrapped around the tiny infant's.
In addition to checking in with a fake name, the "Cooking with Paris" star recalled entering the hospital in a brunette wig and a hoodie to disguise herself on the day her surrogate gave birth. Hilton and Reum kept the arrival to themselves and refrained from even telling their immediate families.
The new family of three spent two days enjoying their time alone before sharing the news with the world.
"I want to protect him and to be with him every second," Paris admitted. "You have this mother instinct that kicks in, which I've never had before. I feel so complete now."
Hilton also gave fans a further glimpse into what she's loving about motherhood. She shared that she often sings her son a few lullabies that include "Twinkle, Twinkle, Little Star" ... and an acoustic version of "Stars Are Blind," of course.