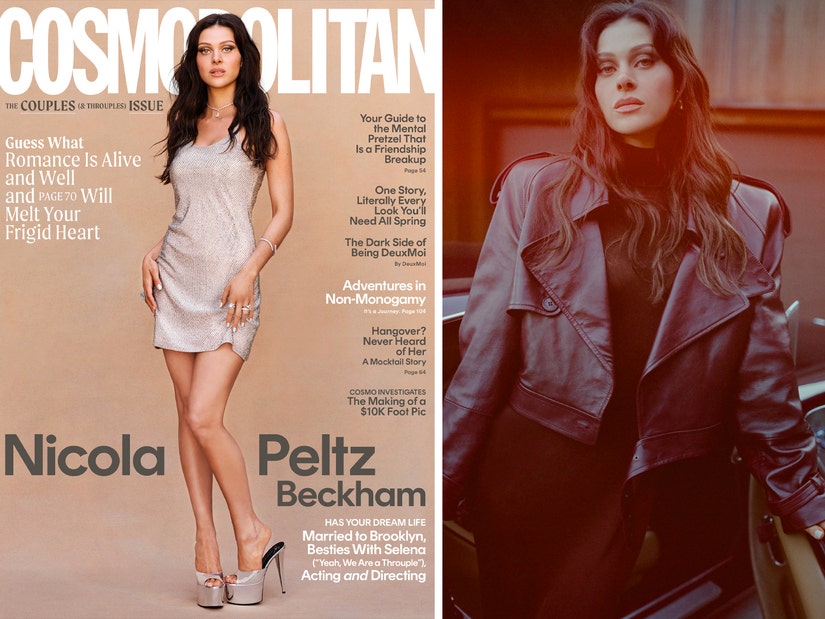 Shane McCauley for Cosmopolitan
The actress and wife of Brooklyn Beckham opens up about online haters and her relationship with her mother-in-law for a new Cosmo cover story.
The subject comes up again in a new cover story for Cosmopolitan, as the "Bates Motel" star shuts down any talk of a rift between the pair -- which some speculated was sparked by Peltz's decision to wear a Valentino gown for her wedding, instead of one of Posh's designs.
"I've said this so many times: There's no feud," she told the publication. "No one ever wants to write the nice things. It's really weird, actually, whether it's my life or someone else's life or whatever, when you know the truth and then you read something totally wrong."
Speaking more generally about internet haters and those who leave nasty comments on her Instagram page, Peltz said she wished some of her critics "knew me before they judged me."
"And it sucks, because I wish I could respond to every person, being like, 'That's not true. That's not true. That's not true,'" she continued. "But then obviously, you have to block it out. You can't let everything affect you. Otherwise, it would be a spiral ... I feel like all the mean words that people hear in high school, I read on my Instagram."
When the reporter interviewing her suggested she don't read the comments, Peltz added, "That's the thing. You can't help but sometimes be like, 'That sucks.'"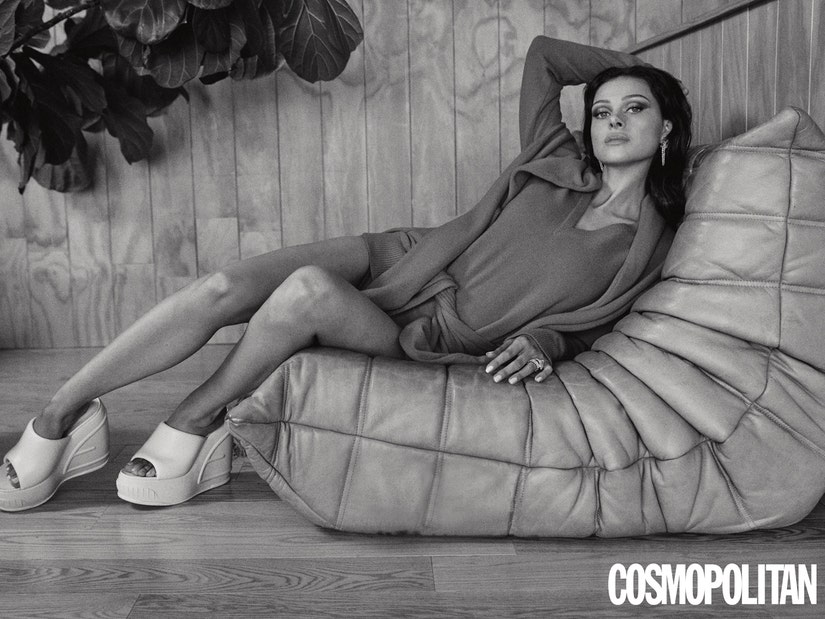 Shane McCauley for Cosmopolitan
"Oh my god. We're like, 'Yeah, we are a throuple.' We are all three best friends," Peltz said when asked about the pair's relationship with the singer.
"I had met her once in passing a few years ago, and then we all went to this event in September, the Academy Gala. We just clicked and had the best time. And then we became super, super close," Peltz continued. "I feel like she's my soul sister. I love her so much. She's truly one of the most amazing people I've ever met in my whole life. The kindest person ever. Truly, her heart is gold. I feel like I've known her forever."
Peltz also opened up a bit about her marriage to Beckham, revealing the only night they've spent apart was the night before their wedding. After that reveal, she was asked whether the two ever fought.
"Every relationship has its disagreements. No relationship is perfect. And when you're so close to someone and they know everything about you, it's inevitable to have disagreements. So yeah, definitely," she shared.
Read the full profile over at Cosmopolitan. The issue hits newsstands March 28.