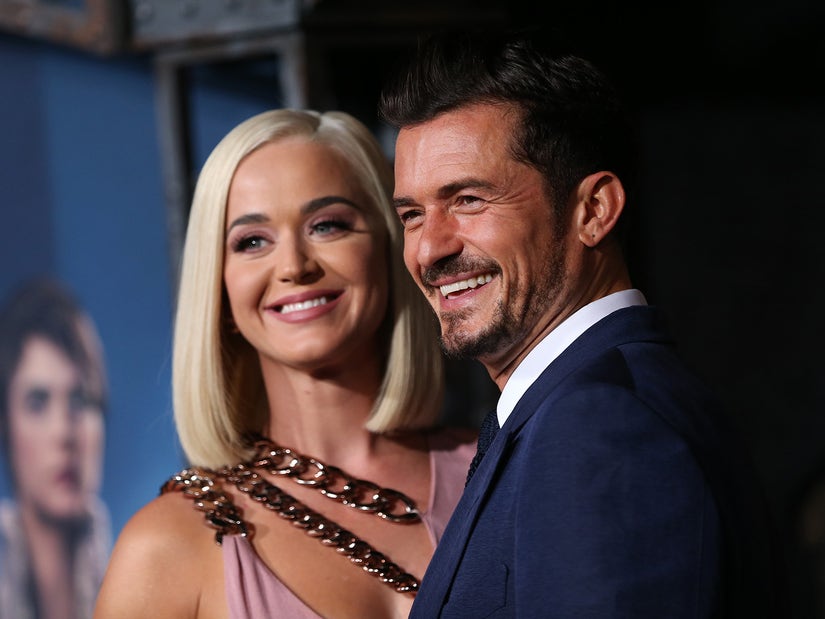 Getty
The "California Gurls" artist explained the couple stay "O.K." to avoid their "K.O."
The 38-year-old "Roar" singer took to Instagram on Sunday morning to share a carousel of the couple dressed to the nines and told followers how they maintain a healthy relationship. In her caption, Perry revealed that she and Bloom constantly strive to make sure they're "O.K." and never "K.O."
"Orlando and I's initials are O.K. We continuously put in the work to make sure they aren't 🚨K.O.🚨," she captioned the post. "Find yourself a partner that will go down to the mat with you and get back up every time. I love you, my fighter @orlandobloom 🥊♥️"
Waiting for your permission to load the Instagram Media.
The 46-year-old "Carnival Row" actor replied to his partner's sentiments in the comments, writing, "I love you and our love ❤️ bombs💥wouldn't have it any other way 😍"
Katy and Orlando first began dating in 2016, before briefly splitting in February 2017. The couple dated on and off until they got engaged in 2019. They went on to welcome their daughter Daisy in 2020, but have yet to tie the knot.
Bloom also shares his 11-year-old son, Flynn, with ex Miranda Kerr.
Back in February, the "Pirates of the Caribbean" star revealed there was "never a dull moment" in their relationship, while opening up about the challenges they've faced during an interview with Flaunt Magazine.
Referring to Perry as his "baby mama and life partner," he claimed that the two navigate their relationship with the understanding they come from "two very different pools."
"Her pool is not a pool that I necessarily understand, and I think my pool is not a pool that she necessarily understands," he explained. "Sometimes things are really, really, really, challenging. I won't lie."
Bloom continued, "We definitely battle with our emotions and creativity, [but] I think we're both aware of how blessed we are to have uniquely connected in the way that we did at the time that we did, and there's definitely never a dull moment."