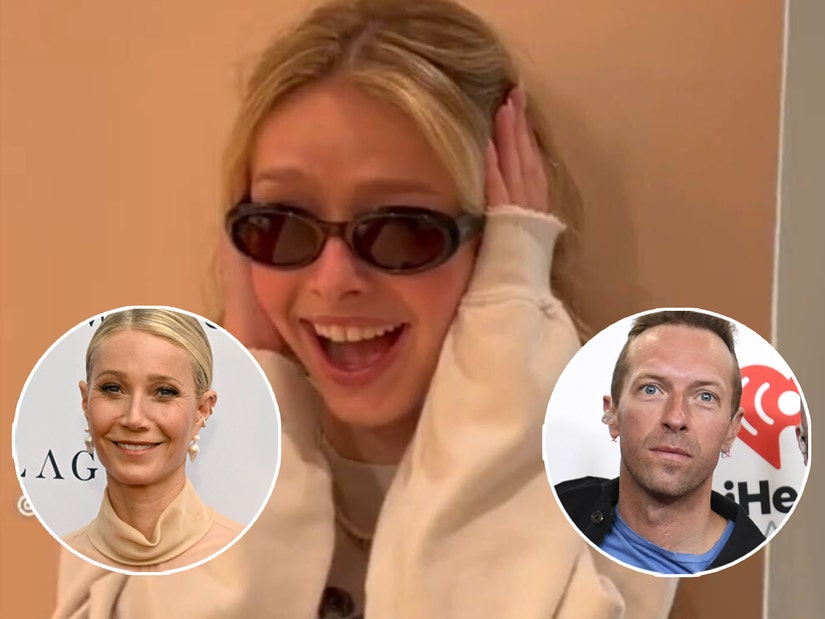 TikTok / Getty
There's not enough Goop or Coldplay fans in the world to save Gwyneth and Chris from being major embarrassments in the eyes of their teenage daughter
Everyone gets embarrassed by their parents sometimes -- even when your parents happen to be international celebrities.
For Gwyneth Paltrow and Chris Martin's daughter Apple, 18, her mom and dad have managed to make her cringe on quite a few occasions. From talking about sex on a massive podcast to surprising her at her job at the mall, Apple has definitely let Gwyneth and Chris know that they're pretty embarrassing. But at the end of the day, it's all a part of growing up and it's all love in the Paltrow/Martin family!
Find out what's made Apple embarrassed…
When Gwyneth talked about sex on a NSFW podcast
Gwyneth recently made headlines after her appearance on the "Call Her Daddy" podcast but not everyone was a fan of what she had to say. It turns out Apple was actually in the studio while Gwyneth was spilling the tea about her past relationships and sex life -- and she was pretty embarrassed. After the taping, Apple filmed a TikTok where she could be seen covering her ears while Gwyneth sat across from host Alex Cooper.
"LMAOO ily Apple thanks for supporting the show… and your mom on this ep😭❤️," Alex captioned the video.
When Chris showed up at the clothing store where she worked
When Apple was 15, she landed her first job at a clothing store and Chris decided to show up to surprise her. He says he grabbed a t-shirt so he could get her to ring him up but when she saw him in line, she immediately signaled for him to get out!
"I didn't tell her, but I went to surprise her -- not surprise her, but I just went to see. And I thought, 'I better buy something.' So I took a t-shirt from the rack and I lined up in the queue. And she was at the checkout...and she saw me," Chris explained on "The Ellen DeGeneres Show."
Chris said that Apple then looked at him and mouthed, "Dad. Get out!" which made him feel "terrible."
"So, I moved to the other line. I was holding my t-shirt and really scared of my daughter. And I paid for the t-shirt and I'd brought her some fudge -- she loves this candy fudge. So, I said to the lady, 'Could you give this to my daughter?' And as I was leaving she shouted, 'I love you dad!'" Chris shared.
When Gwyneth posted a nude photo on Instagram
Waiting for your permission to load the Instagram Media.
In honor of Gwyneth's 48th birthday in 2020, she stripped down for a photo in her "birthday suit." While posing in the nude in her backyard, Gwyneth was able to strategically pose to cover up all the important parts -- but Apple wasn't having any part of it. In the comment section, Apple simply wrote "MOM" in all caps, to which Gwyneth replied with three laughing in tears emojis.
When Gwyneth set her phone background to a shirtless picture of Brad Falchuk
After Gwyneth tied the knot with Brad Falchuk, she set her phone background to a shirtless photo of her hubby -- and her children didn't approve. As soon as Apple and her brother Moses saw the phone screen, Gwyneth says they quickly replaced it with a selfie of themselves.
"My lock screen was a picture of Brad without his shirt on. And my kids were so traumatized that they picked up the phone and took this selfie," she wrote in a Goop newsletter in 2022, including the cute photo of Moses and Apple (see below).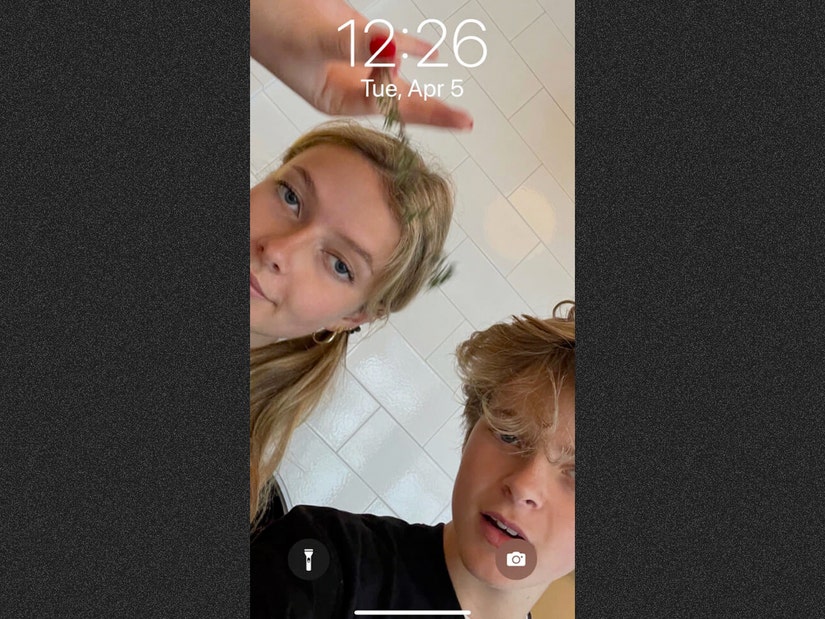 Gwyneth Paltrow/Goop
Whenever Gwyneth acts "silly" in public places
Gwyneth says that when Apple hit her early teenage years, almost anything she did was embarrassing. When Apple was about 14, she says the teen banned her from dancing in public places or cracking jokes around other people.
"I am the most embarrassing person all of a sudden -- no, it's been a couple good years that I've been the most embarrassing person," she said on "The Rachael Ray Show" at the time. "If I do anything silly at all in public, the color drains from her face. Any silly jokes, or if I dance, like in a store, God forbid. She's like, 'Mom.' I'm like, 'Okay, sorry, got it.'"
When Gwyneth posted a photo of her without permission
Back when Apple was just 14, Gwyneth shared a photo of the pair on a ski vacation. Although most of Apple's face was covered by a helmet and ski goggles, she didn't approve of the Instagram post and totally called her mom out.
"Mom we have discussed this," Apple wrote in the comment section. "You may not post anything without my consent." Gwyneth tried to defend herself, writing, "You can't even see your face!" but it was definitely the last time she posted without asking!
Waiting for your permission to load the Instagram Media.