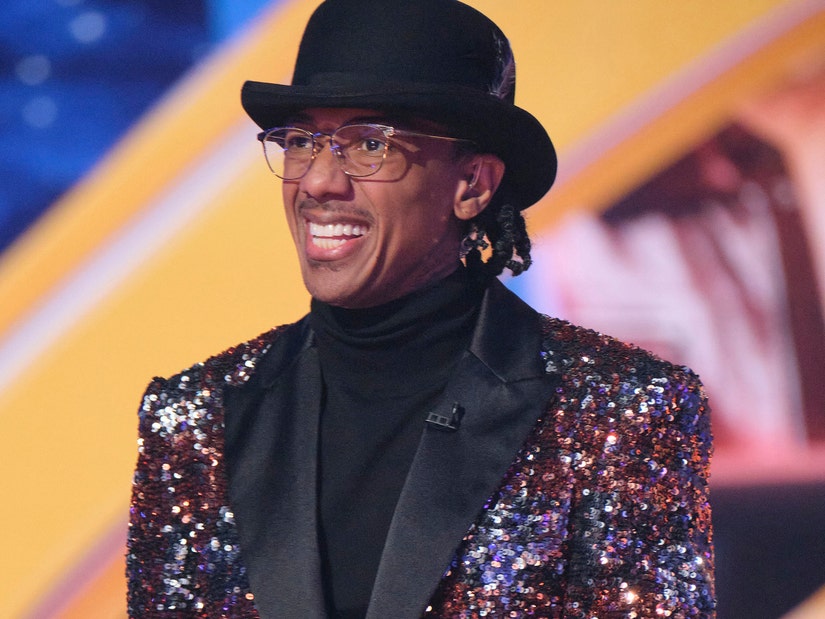 Fox
It was with good intentions that Nick Cannon, who has had more than a dozen kids with six different women, set out to make "handwritten message from the heart" to each of them for Mother's Day -- he just needed to be more careful about accurate delivery.
It's hard enough for Nick Cannon to keep all his babies and baby mamas straight and feeling fulfilled and happy, he certainly doesn't need to complicate things by mixing them up.
That's what happened, though, as the "Masked Singer" host went out of his way to try and do something special for Mother's Day ... only to have it blow up spectacularly in his face.
With half a dozen baby mamas out there and twice that many kids, Nick knows what an important role each of them plays in being there day in and day out with his children in a way that's physically impossible for him.
Waiting for your permission to load the Instagram Media.
That's why it was very sweet that he set out to honor them all individually, by penning "handwritten messages from the heart" for each of them to read on Mother's Day.
"I thought it would be a really really good idea to show people how you really feel, write it down," he explained on the latest edition of "The Daily Cannon" podcast, which dropped Monday.
Unfortunately for Nick, he got a little sloppy with his process. "As I'm writing a handwritten message, I get the cards mixed up," he told his co-hosts, which included one of those baby mamas, Abby De La Rosa.
Nick first shares 12-year-old twins Monroe and Moroccan with ex-wife Mariah Carey. The "Wild 'N Out" host is also dad to sons Golden and Rise Messiah, as well as daughter Powerful Queen with Brittany Bell, son Legendary with Bre Tiesi, daughter Onyx with LaNisha Cole and three children -- daughter Beautiful and twin boys Zion and Zillion -- with Abby.
He most recently welcomed his 12th child, daughter Halo Marie, with Alyssa Scott in December. He and the model were also parents to son Zen, who passed away at five months from a brain tumor in 2021.
He didn't specify who got the wrong message -- or if that meant they were criss-crossed, affecting more than one -- but he did say that "when one baby mama reads the card about how I feel about the other baby mama."
He didn't even have to finish the thought before Abby weighed in with a "wow," suggesting that it wasn't her.
"I tried my best," Nick laughed. "I really did." He also decided that from now on, maybe the best solution for the future is to just offer "some generic s--- that everybody else got," as if he'd done that this year, this might not have happened.
Abby, though, offered up the real problem. "No," she argued. "If you would have focused, that wouldn't have happened."
At least it sounds like he remembered them all, as Howard Stern certainly had fun quizzing him on the names of all of his children. Nick accidentally left Onyx off his lengthy list.
"Poor Onyx," Stern said before joking that the actor's slip would "create a problem" with his children's mothers whom he is already "in trouble" with every day.
While he said he does feel guilt over being spread so thin, he told the Los Angeles Times earlier this month that it's something he addresses in therapy often and copes with by being as present a parent as possible when with his children.
"It's not about what I do for you or what I say to you, it's about how you feel when I'm with you," he added, "If you feel loved when you see your dad, that's what's gonna resonate."
At the same time, he also told Howie Mandel last month that he's "good with my dozen." He said, "I'm trying to be as responsible as I possibly can. Learning lessons."
Right now, he feels like he's being successful managing his current family situation.
"Everything is challenging, but the fact that I get to see all my children in one day, and get to see them each and every day when I'm in town, even when I'm not in town, I take them with me," he said. "I love the challenge."