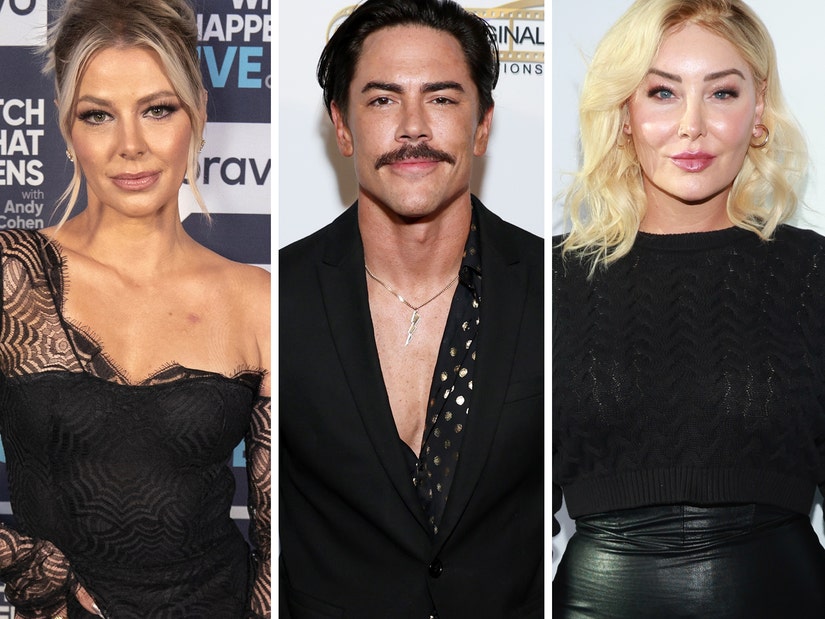 Getty
Ariana's comments come after a Bravo fan page slammed Lee for being "very obviously" Team Tom Sandoval following the Raquel Leviss affair ... and amid resurfaced rumors he and Lee once hooked up.
Over the weekend, photos were posted by the Daily Mail showing Lee walking Madix's dog Mya while both Ariana and Tom were supposedly out of town. The article said the dog belonged to Sandoval, which a Bravo fan account picked up and corrected, saying the pooch actually belonged to Madix.
The fan page also expressed anger that the dog was with Billie, since they believed the former SUR hostess was "very obviously #TeamTom" post-Scandoval. As for why they believed this to be the case, it could possibly be because Lee was one of the only current or former stars of "Vanderpump Rules" to be seen with Sandoval after his affair with Raquel Leviss blew up in public.
Madix shut down any backlash headed Billie's way, however, by commenting on the fan page. "billie helping out when i am out of the state for work is a nice thing to do," wrote Ariana, "but mya is my dog and that article should correct itself. ❤️"
When Lee was first pictured with Sandoval, Kristen Doute called her out for playing both sides of the split on social media -- writing, "As she cried at Ariana's house days after Ari found out … smh."
Lee defended herself at the time, responding to Doute by writing, "Ya I was crying because they BOTH are my family! It was sad and still is! What were you doing while I was crying!? Literally taking selfies with everyone including Ariana. Like who does that!?"
"It felt like a funeral and you were taking selfies," she said, telling Doute to "read the room" and claiming Kristen's friendship was "fake and performative."
Lee shared another post at the time saying both Sandoval and Madix "are my family."
"They have been there for me over the years and I wouldn't be where I am today without them. It saddens me that people are so fixated on picking a side. Both are human and are both hurting in their own ways," she said on Instagram. "There is a world where you can support and be there for both parties and that's the world I choose to live in."
"There is also no reason for this to continue to be so divisive. Ariana is happy and Tom is really working hard on himself. I'll continue to love and support them unconditionally," she concluded.
Madix's comments come after Lee's name surprisingly came up during the season finale of "Vanderpump Rules" as well, in which Sandoval admitted to cheating on Ariana in the past. During the episode, Lala Kent said she believed Tom had "been hooking up with a lot of people," before bringing up rumors she heard about Sandoval and Lee. Bravo even pulled out some previously-unseen footage from the show's Season 7 reunion where Doute asked both Sandoval and Lee about the gossip directly, though they both denied it.
When Sandoval admitted to another affair while speaking with Scheana Shay, she asked if it was "just a random person." While he first said that it was someone random, he backtracked. "Well, no. It's not fair, I'm not going into it," he then told her. The person's identity remains a mystery, for now.
The "Vanderpump Rules" reunion kicks off Wednesday night on Bravo.