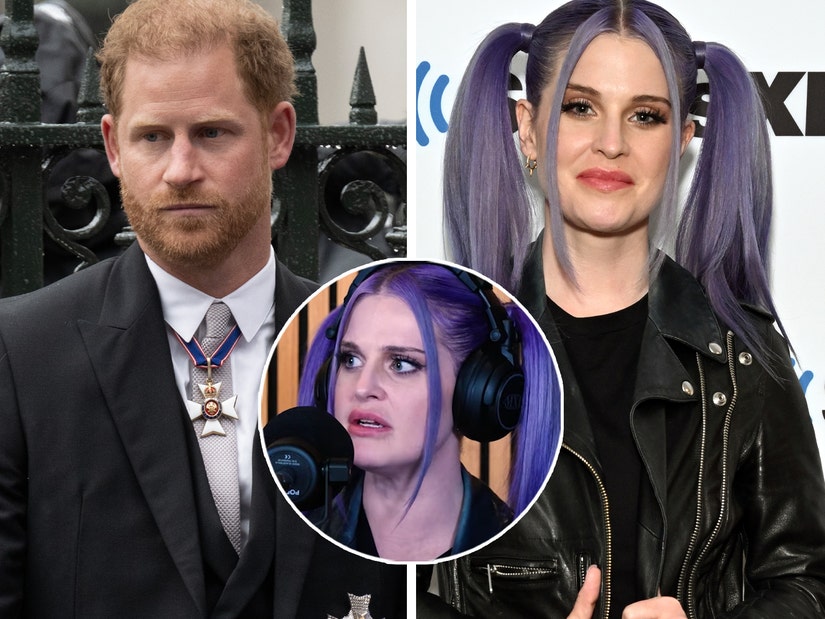 Getty / YouTube
"You were the prince of a goddamn country who dressed up as a f---ing Nazi, and now you're trying to come back as the Pope," the reality star said of Prince Harry, while blasting him during an appearance on the "I've Had It" podcast.
While appearing on Tuesday's episode of the "I've Had It" podcast, the 38-year-old TV personality -- who grew up in both the UK and the US -- went on a heated rant about Prince Harry, accusing him of "whining" and "complaining."
"I think Prince Harry is a f---ing t--t," Kelly told "I've Had It" podcast hosts Jennifer Welch and Angie "Pumps" Sullivan, who burst into laughter.
"He's a whining, whinging, complaining," she continued. "'Woe is me, I'm the only one that's ever had mental problems, my life was so hard.'"
"Everybody's f---ing life is hard," she added. "You were the prince of a goddamn country who dressed up as a f---ing Nazi, and now you're trying to come back as the Pope."
The former reality star ended her rant by adding a message for Prince Harry: "Suck it."
Waiting for your permission to load the Instagram Media.
Earlier this year, Kelly's mother, Sharon Osbourne, also went on a rant about Prince Harry and his wife, Meghan Markle. During an appearance on TalkTV in January, the former co-host of "The Talk" slammed the Duke and Duchess of Sussex for cutting off their children -- son Archie, 4, and daughter Lilibet, 2 -- from their extended family in the UK amid the couple's feud with the royal family.
"It's enough. All families argue. There is nothing like a good old bust-up with family and then you get back together again. It's normal," Sharon said. "But what isn't normal is for his children, forget him, but his children will grow up with no family.
"Not on his wife's side or his. Now that's a terrible thing for children," she added.
And like her daughter, Sharon accused Prince Harry and Megan of "whining," claiming that only the young people in the US support the couple.
"I think that older generations have definitely had it up to here with the whining," she said.
Since stepping down from their royal duties, leaving the UK and settling in the United States, Prince Harry and Meghan have been vocal about their experiences within the expectations of the royal family.
In the couple's Netflix docuseries, "Harry & Meghan," which was released in December, viewers were given intimate details about their relationship, the pair's experience with "unconscious" bias within the famous family, and the negative media attention from Britain's tabloids.
The following month, Prince Harry released his tell-all memoir, "Spare." As seen throughout the book and throughout his press tour ahead of the book's release, Harry's main nemesis throughout his life appears to have been the British press, and the "toxic relationship" it has with his family.