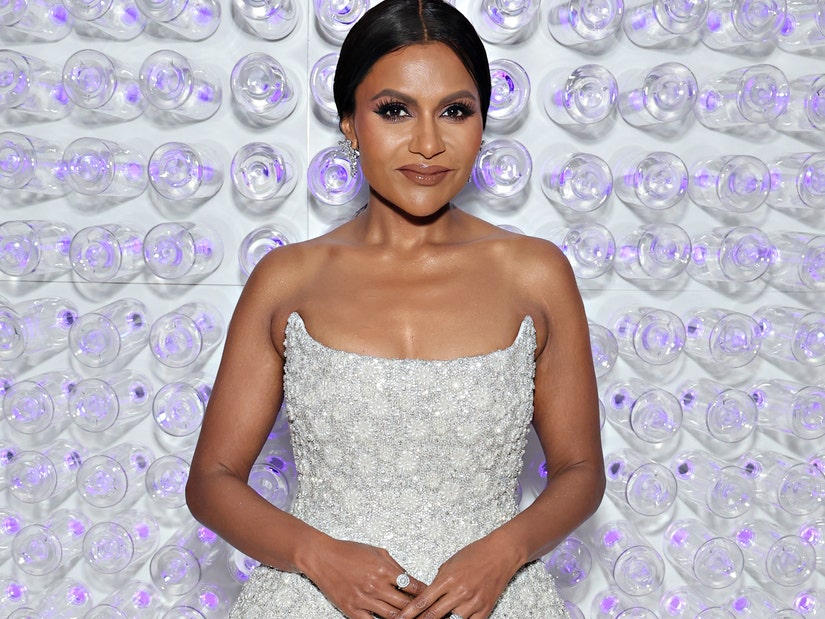 Getty
The star reflected on her journey to motherhood and how being a mom has changed her outlook on life in a post marking her 45th birthday.
Mindy Kaling revealed how her kids have left on impact on her in a major way, as she shared how they've changed her for the better in a post on her own 45th birthday.
The Office star shared a photo featuring both her daughter Katherine, 5, and son Spencer, 2 -- adding in her caption that, according to her doctor, she's "the healthiest I've been in years."
"That's a pretty damn good gift right?" Kaling wrote in the heartfelt birthday post. "I'm usually kind of low-level anxious, so I'm just gonna take one minute on my birthday to acknowledge that I am happy."
Waiting for your permission to load the Instagram Media.
As for what's behind her recent health shift, she said it came down to her kids -- saying they were, in large part, what motivated her to make some changes.
"Now I'm just trying to be present for them (hard for me! I'm impatient!), being up for anything (again hard for me, I am not whimsical!), and stay healthy for these two guys (ALSO hard! I just want to eat cheesesteaks every meal in front of the TV) for until I'm an old gray skeleton [and] they're like, 'Mom, you gotta go,'" she said.
"Man, there are ups and downs in this life!! But my ups seem to be the most important ones right now," she continued. "Thanks for my birthday love. (Also maybe I will buy myself that trendy Dior bag that looks like a kidney bean)."
She added that while she was "never a 'kid' person" in the past, her perspective shifted after her mother passed away. "It just clicked in me," she added, "I wanted kids with such intense certainty."
The Mindy Project star's update comes after losing 40 pounds in recent years -- and, according to the actress, it wasn't easy.
"I just tell myself I have to do basically 20 miles a week of either hiking or running. And so that's been incredibly helpful to me," Kaling noted in a recent interview with People.
"The truth is that I spend so much time and energy trying to be healthy," she continued. "It's hard with two kids that I wake up really early and I fit it in — and I basically live in workout clothes so I can get it in, get an extra mile in."
"I'm feeling really confident in my body these days, which is not something that I've been able to say for my whole life, unfortunately," she said. "I feel great."
See photos from her recent swimsuit campaign below!