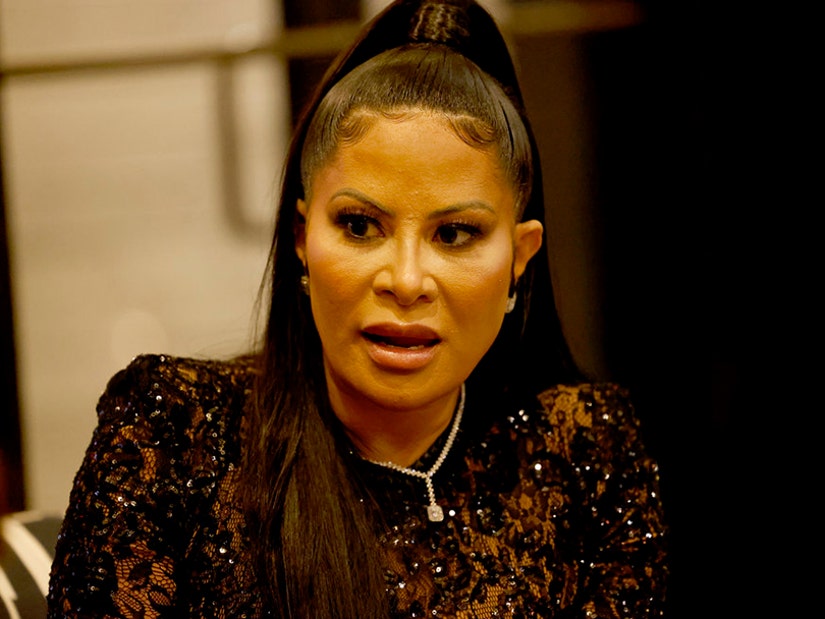 Bravo
"Real Housewives of Salt Lake City" alum Jen Shah, currently serving a 6.5-year sentence for a telemarketing fraud scheme, says she's learned a lot tools during mandatory anger management classes that would have helped a lot on the show.
The reality star checked in with People, through her rep Chris Giovanni, about her experiences at Bryan Federal Prison Camp, where she reported in February, which include mandatory anger management classes.
It sounds like the classes have been extremely beneficial for the sometimes volatile star, who said she's "learned more about what anger is, where it comes from, and healthy ways to respond and react that are safe and beneficial." Sounds like maybe a lot of "Housewives" could benefit from these classes!
For Shah, she said that she could have definitely used some of these tools as part of the Bravo franchise. "Ultimately, I can't control what others will do, but I can control how I choose to respond and react with the tools I learned in class," she shared.
One of the biggest things she learned is to control what you can, like how you respond to it, referencing the Rational Self-Analysis technique. "You can have the same activating event," she said, "but get a different outcome using the tools we learned."
And while she may be years away from being able to utilize these skills on the outside, Shah said she plans to keep her RSA worksheet on hand with her on the inside, "in case I run into conflict while here."
According to the outlet, Shah's sentence was reduced by a year in March, leaving her with a scheduled release date of August 30, 2028. She and her assistant, Stuart Smith, pled guilty on charges of conspiracy to commit wire fraud in July 2022 after initially pleading innocent.
"I am sorry," Shah said at her sentencing in January. "My actions have hurt innocent people. I want to apologize by saying I am doing all I can to earn funds to pay restitution."
In March, when her sentence was reduced, her rep told People, "She has initiated her payments towards restitution, and we hope to have her home as soon as possible so that she may resume life with her family and work, putting this chapter of her life behind her."
Also in March, Shah opened up about her last days of freedom and first days behind bars in a diary entry posted to her Instagram page by her husband.
According to Shah, she had an anxiety attack when she and her family were about two miles away from Bryan Federal Prison Camp in Bryan, Texas. "My worst fear and the unimaginable was about to happen - having to say goodbye to my sweet husband and precious baby Omar," she said, adding that they connected with her other son, Sharrieff Jr., over FaceTime.
After they arrived at the prison, Shah recalled hugging "Omar as tight as I could and cried as I buried my head in his chest and held him as tight as I could, not wanting to face reality that this would be the last time I hugged him for a while."
She then embraced her husband -- and said she told him he was "the love of my life" as tears were "streaming down" her face.
After a group hug, she was allegedly told by an officer that she couldn't bring paperwork that had all her contacts listed on it with her. Shah said not having that "made me feel instantly isolated." She was then told "it's time to go," leading to one final emotional hug from her son.
"His eyes are saying, 'Mama, please don't leave,'" she wrote, saying she then kissed her husband goodbye and walked inside. "I turn to get one last glance at my husband and son ... my entire body is numb," she recalled, "I feel like my life is ending, and I am truly scared."