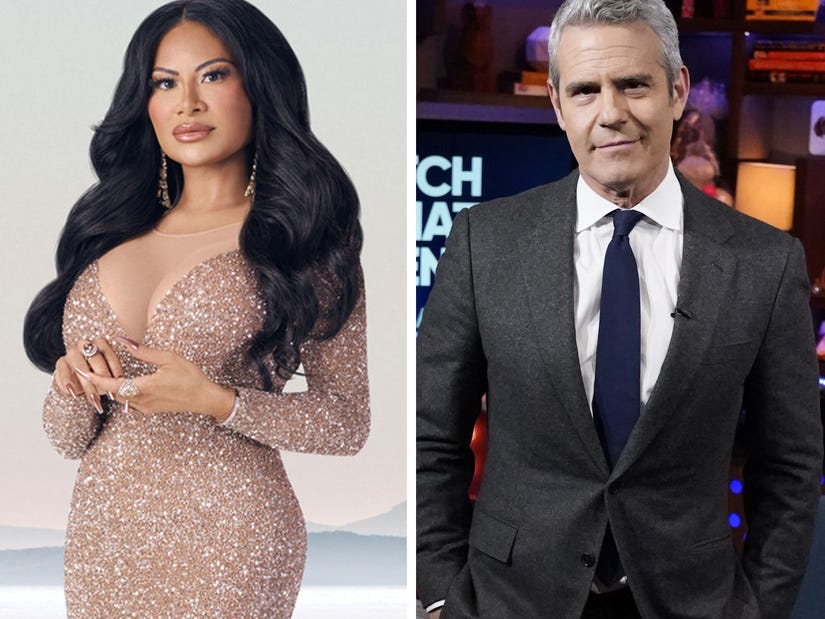 Getty
She said she's hoping to avoid "complete lies and misrepresentations about me smeared across the headlines."
Jen Shah denied guilt in her wire fraud case up to her very last moments on the current season of "Real Housewives of Salt Lake City" -- and it seems she won't be answering either her costars or Andy Cohen's questions regarding her guilty plea and subsequent sentencing to 6.5 years behind bars.
After skipping out on the RHOSLC reunion, fans and Andy were hopeful she would still sit down with him for a one-on-one interview to finally address everything that went down leading up to her sentencing. Now, she just made it clear that is not happening, in a lengthy statement shared to her Instagram page on Thursday.
"On January 6th, I stood before Judge Stein and asked him to see me not as a fictionalized character, but as the real Jen Shah. I am now at a point, legally, emotionally and mentally, where I can answer some questions and provide a few unknown details about my case," she wrote. "I want and need to share these critical facts. I owe it to those that love and support me to hear the truth."
"I will not being doing the 1:1 with Andy Cohen and Bravo because of their unwillingness to remove contractual provisions that would allow the network to legally make misrepresentation of me and my story, relating to any and all topics, prior to and during the court of my participation," she continued. "This specific 1 on 1 interview was not part of my RHOSLC reality tv contract. I promised myself and my loving family that I would not allow this portion of my life to be sensationalized or inaccurately conveyed."
"Too many people have been hurt by my actions and my inability to control my own narrative. I would rather remain silent and wait until I am able to accurately share my story than continue having complete lies and misrepresentations about me smeared across the headlines," she concluded. "I intend to speak and you will hear from me. I will share my story and this painful part of my life very soon."
Earlier this month, the reality star was given 78 months -- or about 6.5 years -- for her role in a nationwide telemarketing scheme. Shah and assistant Stuart Smith were accused of generating and selling "lead lists" of innocent people who could be targeted as part of a telemarketing scam for almost a decade. Many of the victims were elderly and working class.
She eventually pled guilty to one count of conspiracy to commit wire fraud, after initially entering a not guilty plea. As part of her sentencing, she was also ordered to forfeit $6,500,000, 30 luxury items, and 78 counterfeit luxury items, and to pay $6,645,251 in restitution.
Back in October, Cohen said he hoped "to sit down with her and talk to her at some point on camera because I have a lot of questions for her." He reiterated his optimism about the interview earlier this month, but in the end, it's just not happening.