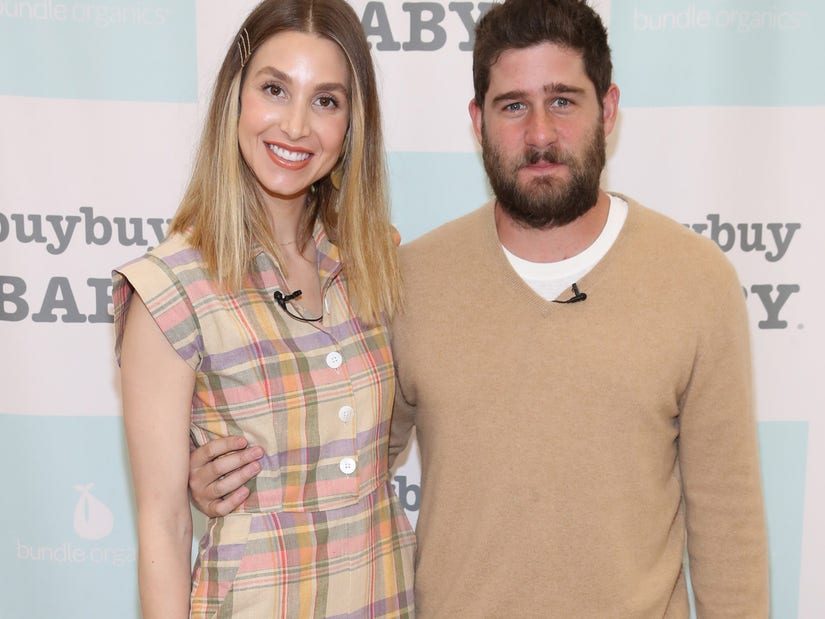 Getty
"It's not something in my heart that I ever wanted to do, but now just the thought of not having a second kid is too painful to bear," Port shared regarding her struggle with secondary infertility.
Whitney Port and Tim Rosenman want to expand their family, and it looks like surrogacy might be their way of doing that.
In an interview with Us Weekly, Port explained how she and her husband are "not in the journey yet," but are looking into surrogacy for their second child after facing obstacles in conceiving.
"I'm still figuring things out and nothing is, like, 100 percent yet and so it's one of those things where you're scared to put it out into the universe until you know what's happening," the Hills alum shared. "But for me, like, I suffered from secondary infertility, and it has just been such a process both physically and mentally to get to that second baby. And so, we're right now, going through the motions of surrogacy, like, really thinking seriously about that and we have embryos [stored]."
"It's just a process. Like, it just doesn't happen overnight. It's a whole thing. I wasn't able to be present and happy and a decent version of myself. So I think hopefully if this new route can happen that would be the biggest blessing of all time. But, we'll see," she added, revealing how "all consuming," her first pregnancy had been on her.
Port, 38, and Rosenman, 42 welcomed their first child Sonny in July 2017; however, the pair have dealt with several miscarriages since then. After announcing a pregnancy in November 2021, the City alum revealed in a Youtube video weeks later that she had miscarried again.
Port explained the many routes she and her husband have gone through for a healthy pregnancy, discussing how the couple even tried in vitro fertilization (IVF) but were faced with no success. However, one thing remains important for the pair, and it's the life they get to live with their son, Sonny.
"Oh my God, it's so crazy. When they're babies, like, it's just so complicated and so difficult and so tiring. And I think now that there's a schedule and he has a personality … it's just so rewarding," Port shared regarding her soon-to-be 6-year-old. "So I'm loving it and I am also at that phase to where he's getting big and now you want the baby back in the house."