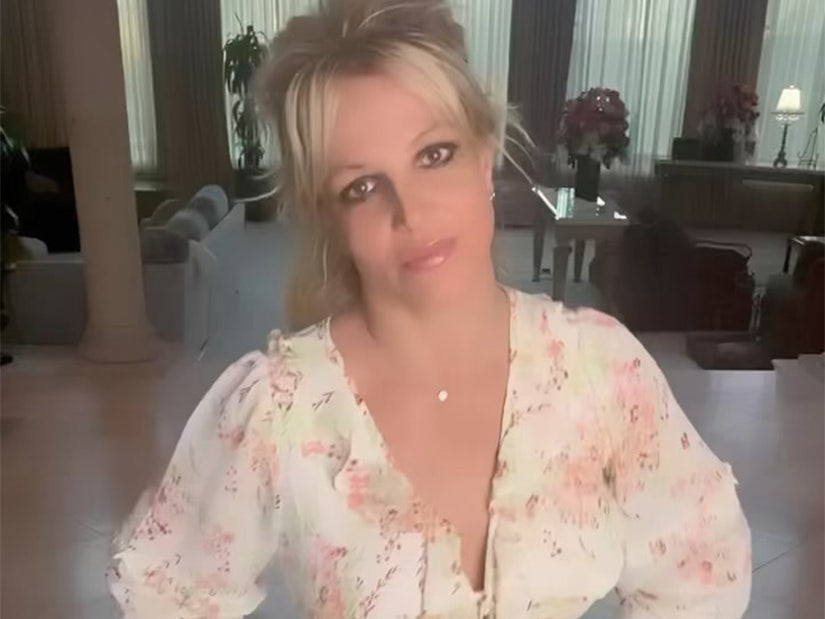 Instagram
Britney Spears, talking directly to her fans from the place she usually twirls and dances, drops a couple fresh videos Tuesday night that tease her upcoming memoir with the same exact script -- one with heavy breathing and odd commentary at the end -- and another that breaks down the slap and subsequent table apology.
Fans who keep track of Britney Spears' various dancing videos were in for a huge surprise on Tuesday night as the "Toxic" singer dropped the music and the twirling to instead deliver two sincere messages.
In rare spoken videos posted to her Instagram page, the pop princess first teased her upcoming memoir, "The Woman in Me" -- which also got a video promo -- as well as her response to the viral story that went down in Las Vegas.
In particular, Britney was taking definite issue with the reactions that would seem to indicate she deserved to be slapped by Victor Wembanyama's personal security guard because she deigned to approach him and tap him on the shoulder.
Waiting for your permission to load the Instagram Media.
"Security was doing their job, and protecting their client," Britney mimicked what she said she heard said on the radio about the story. "I've been with the most famous people in the world," she continued, echoing her previous comments about traveling with *NSYNC and her own legions of fans.
"My security not one time touched them or even came near them," she said, pointing a chastising finger at the camera. "Point being is, I didn't appreciate the people saying that I deserved to be hit because no woman ever deserves to be hit."
A little later in the short video, she did confirm media reports that she received an apology at her table after the incident, emphasizing that it came "30 minutes later." She also noted, "I have yet to receive a public apology," before signing off.
Waiting for your permission to load the Instagram Media.
In a previous video, Britney teased her new book, telling her fans, "I worked my a-- off for this book. I had a lot of therapy to get this book done, so you guys better like it! And if you don't, that's fine, too."
She then awkwardly segued into a spoken/sing-song version of The Beach Boys' "Kokomo." But it's not so much what she said in this video that left fans scratching their heads.
Throughout, heavy breathing could be heard and then at the end after she ran out of the frame and grabbed some sunglasses to return dancing, a male voice could be heard saying, "Too much, too much," as she ran up and turned off the camera.
Then there's the fact that she had also previously recorded and posted a hand-held selfie video promoting the book where she gave almost the exact same speech with an even lower energy "Kokomo" at the end. Was she told, "Not enough," after this first video and thus a second one?
Waiting for your permission to load the Instagram Media.
It's as if fans were given some unexpected insight into the unique Britney Spears Instagram experience that has been baffling fans since before the conservatorship even ended. It now seems more clear that there is someone else involved in the videos.
At the time of publishing, both promotional videos are live and active on her IG page with the same "script" -- though it could just be that she liked what she said in the first one and repeated it in the second -- alongside the actual video for the release.
They're also both posted to her Instagram Stories, indicating that she and/or her team are well aware of the repetitive clips but are going with both of them to promote her memoir anyway.
In other words, Britney Spears has a new book coming out October 24, 2023 and she certainly hopes all her fans are aware of it. We suspect they are.
Waiting for your permission to load the Instagram Media.