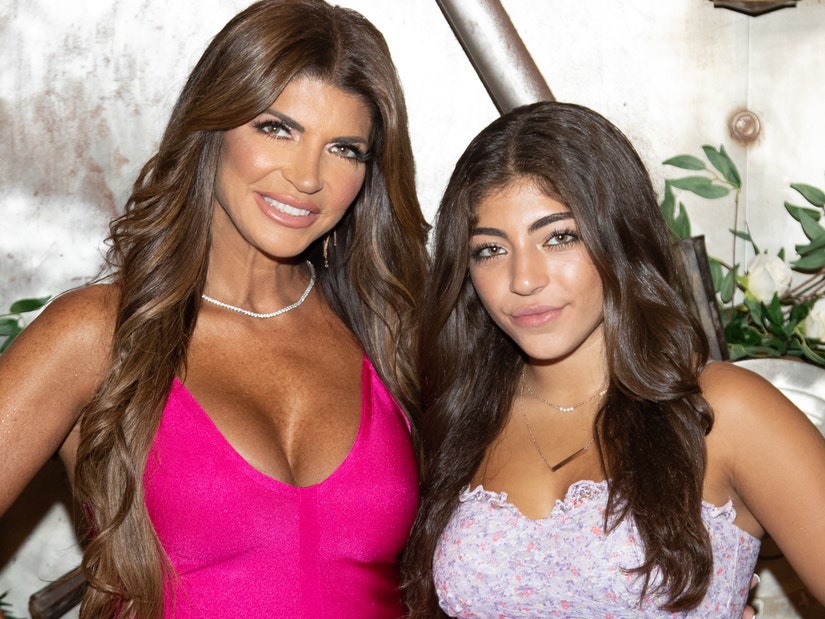 Getty
The RHONJ star says her family's comments about her weight led to the massive change
While speaking on Teresa's Namaste Bitches podcast, the 17-year-old spoke about the reason she decided to lose weight at one point on the show.
Oh, you're gonna have another ice cream?
"I was way thicker… I was a pumpkin," said Milania. "One day, it hit me. I was like, 'That's it.' I really felt, like, suffocated in my own body."
Milania also mentioned that she asked her mom to get her a nutritionist, "and she did," said Milania.
Waiting for your permission to load the Instagram Media.
"I ate three meals a day — they were literally the healthiest meals, like, I would never eat those meals that I ate," she continued. "I woke up before school and I worked out [for] 30 minutes … and then after school, I would work out again."
She also claimed to have "lost 50 pounds" within a couple of months -- something her mom questioned.
"I weighed so much. My heaviest was like 150, and then when I was done, I was like 110," Milania added. "I was so skinny after that, like, I was literally a stick... but I felt good. And then I gained it back."
Milania noted that it was her family who made her decide to lose weight, after they would make comments about her weight or eating habits.
"[Teresa] would never say anything [bad] to me, but she'd be like, 'Oh, you're gonna have another ice cream?'" she explained. "I'd be like, 'I don't care if I'm fat I'm fat... If I'm gonna have another ice cream, I'm gonna have another ice cream!'"
Teresa, however, noted that she never tried to give her daughter "a complex."
"I thought she looked adorable, she was just a little thicker," she added.
Milania's sisters would make harsher comments about her, though.
"They would always throw little jabs at me," said Milania. "But it was fine. It was whatever. When I was in elementary school, yeah, it was cute. But then when I got to middle school, [my body] was starting to look a little not right."
Teresa reminded her that she was always "adorable" to her.