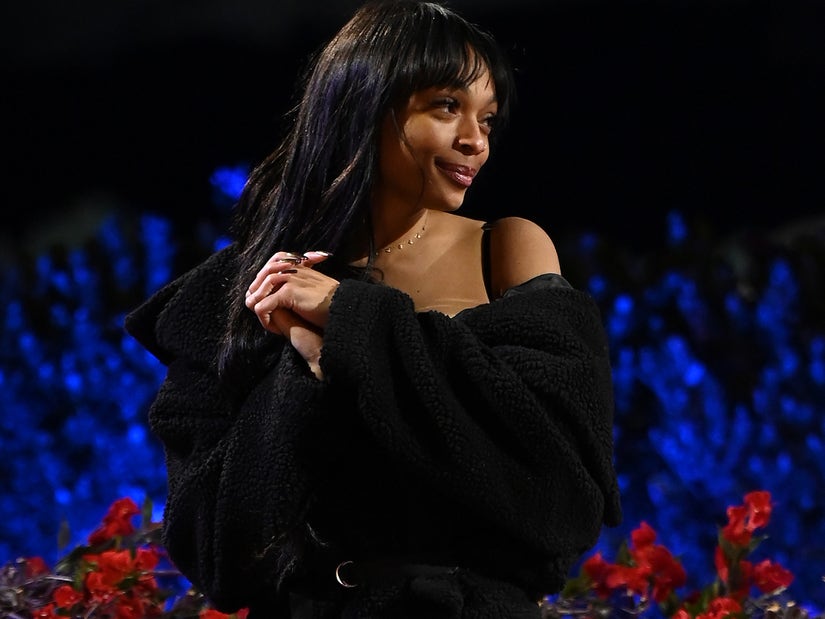 ABC
The actress opened up about her elimination from "Claim to Fame" Season 2 Episode 4!
Shayne has no hard feelings after being eliminated from Claim to Fame.
On Monday's episode, cast members were given clues about Shayne's identity, including a clue card that showed the actor was in Coming to America and played Buckwheat. Even though he had formed a friendship with Shayne, this week's guesser Cole sent her home when he correctly revealed that Eddie Murphy is her father.
Shayne spoke to People about the most recent episode, and she was not exactly shocked that this is how it would play out.
"In that moment, I knew it was a possibility," said Shayne. "I was already very exposed and I know that I was a lot of people's sure shot. I was just trying to be hopeful, but I still knew that there was a very big possibility that he would pick me despite our friendship."
"Honestly, it was like time stopping," said Shayne of the dramatic reveal, which shocked the whole cast. "I feel like everyone else was a lot more surprised than I was just because I felt so exposed since the first episode. Every elimination, I never felt completely safe. So I was always a little bit mentally prepared."
"Nobody else really expected that, especially the people that I wasn't necessarily working with," she said of her elimination by Cole. "So seeing their reaction to it, people like Karsyn and Olivia and Chris, seeing how surprised they were, really drove home how big of a betrayal it looked to other people."
However, despite this "betrayal," Shayne shared that she and Cole have mended their relationship in the time since the show filmed.
"Cole and I had a conversation just about everything after it happened," she revealed.
"Honestly, [the show is] a game," continued Shayne. "When you're in it, [it] feels really intense and when you get out of it, it's just hard to stay attached to those feelings. I've been saying I cry during Monopoly, so I feel like everything's just super heightened. You're playing for all this money, you're away from home and disconnected from everything. So it just feels really intense in the moment."
"But there's no hard feelings [between Cole and me]," she noted. "I feel like everyone who I was in that house with has respect for each other. We're all in a group chat. We all stay in touch with each other."
She also revealed that her famous father has been watching the show with her.
"He's been watching the show," she said. "We were just in Hawaii together and when we got in, my whole family watched it together. It was really cute. He's really invested."