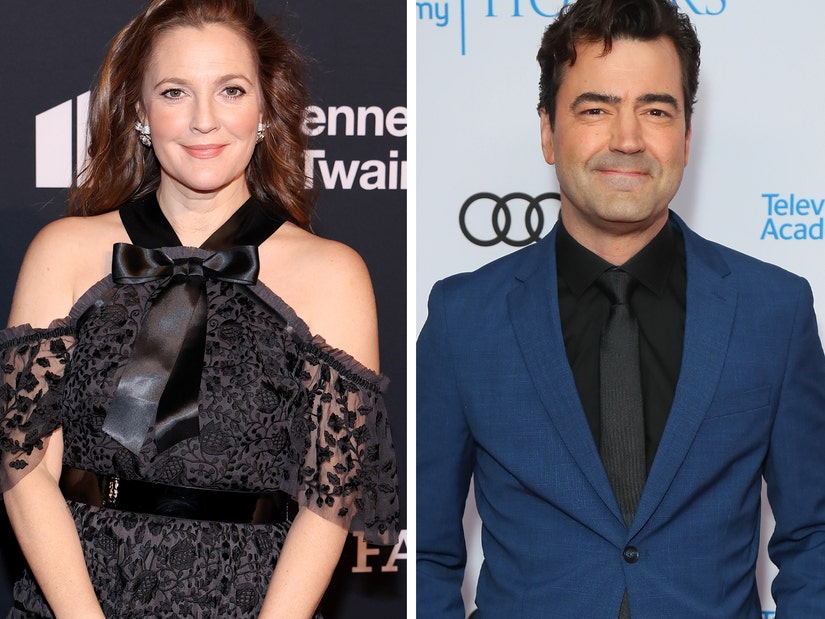 Getty
While filming her appearance on And Just Like That, Barrymore had some thoughts about that Post-It split.
The scene in question is one in which Carrie Bradshaw, played by Sarah Jessica Parker, is dumped via Post-it note by her boyfriend Jack Berger, played by Ron Livingston. The note simply read: "I'm sorry. I can't. Don't hate me."
Watch the original breakup scene below:
"Can I just say one thing?" King recalled Barrymore saying.
"Everybody looked at her and she said, 'Maybe Berger had it right. If you're gonna break up with someone, just say, 'I'm sorry, I can't. Don't hate me.' Don't drag them through weeks of indecision,'" he claimed. "She was like, 'I just want to say, as painful as it was, maybe Berger was an emoji.'"
"And then we went as far as to say there should be a Post-It emoji that says 'I'm sorry, I can't. Don't hate me' that people could just send," continued King.
Barrymore, who is a SATC "superfan" in real life got to play herself in the latest episode of the reboot, after Mario Cantone's Anthony appeared on her talk show with one of his very distracting Hot Fellas delivery men.
Of her time on set, King noted Barrymore was "great, so much fun, and a delight to be around." As if we'd expect anything less!
And Just Like That streams on MAX every Thursday.