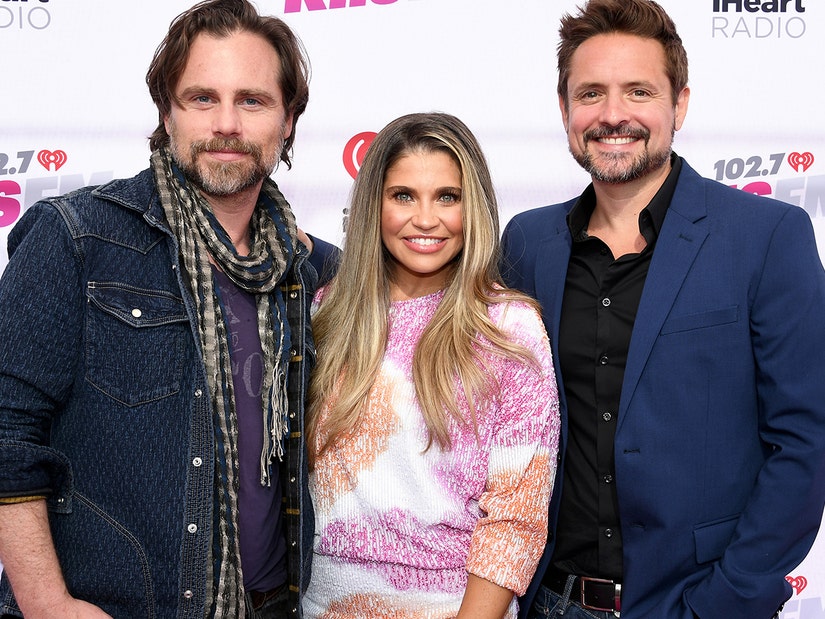 Getty
Danielle Fishel has been dishing plenty of behind-the-scenes gossip about her years on Boy Meets World on her popular Pod Meets World podcast, which she hosts with co-stars Rider Strong and Will Friedle.
"We don't want our criticisms or our critiques or our experiences to in any way change what your opinion of the show is," Fishel told People in a new interview. "They're just our honest opinions, and we can't do it if we're not going to be honest."
We were worried we might ruin the show
Pod Meets World is a rewatch of the classic ABC family sitcom for the BMW and Girl Meets World stars, who get to revisit moments they've completely forgotten about and open up about their experiences. But they never wanted it to be a negative experience for fans.
"We were worried we might ruin the show," Fishel said of the trio's unvarnished truths.
For herself, though, sharing and reliving those years has been totally positive.
Speaking about her memories of that time before they started digging in, Fishel told People she was "left with one overarching feeling about the whole experience as opposed to the show and what its values were, or what its key points were, or how good it was."
Now that she's slowing down and really digesting it after getting some distance from living it, she's seeing something much richer.
"Now getting to watch it, I'm like, 'Man, it's a really good show,' and what a great experience we had," she said.
Strong previously weighed in about the podcast, saying they had the opportunity to just kind of relive the show and talk about how great it was for them, which they all agreed it was, but they wanted something with a little more depth. "We wanted it to be more of a personal journey for us," he said, "and to just be honest."
The original Boy Meets World aired from 1993 to 2000 as part of ABC's TGIF block. The story then picked up some years later to follow the daughter of Savage's Cory and Fishel's Topanga, played by Rowan Blanchard, in a new series.
Along the way, most of the original BMW cast would make appearances. Girl Meets World aired for three seasons from 2014 to 2017 on the Disney Channel.
Most of the cast has remained close over the years, aside from Savage's apparent "ghosting" of the gang more recently, even coming together to celebrate William Daniels' (Mr. Feeny) 96th birthday this past April.
"Because we are constantly put back together, there have been times where we've needed space from each other, and we've taken long distances," Fishel told attendees at 90s Con last weekend, per People.
"Yet, when you really commit to a relationship, when you really commit to this idea that we are always going to be in each other's lives, the amount of growth and grace and forgiveness and compassion and true knowing of each other that we now have -- that we never would have had had we written each other off and said 'I'm done with you, I don't want to see you again -- so, like, that commitment to a relationship is such a lesson for everybody."