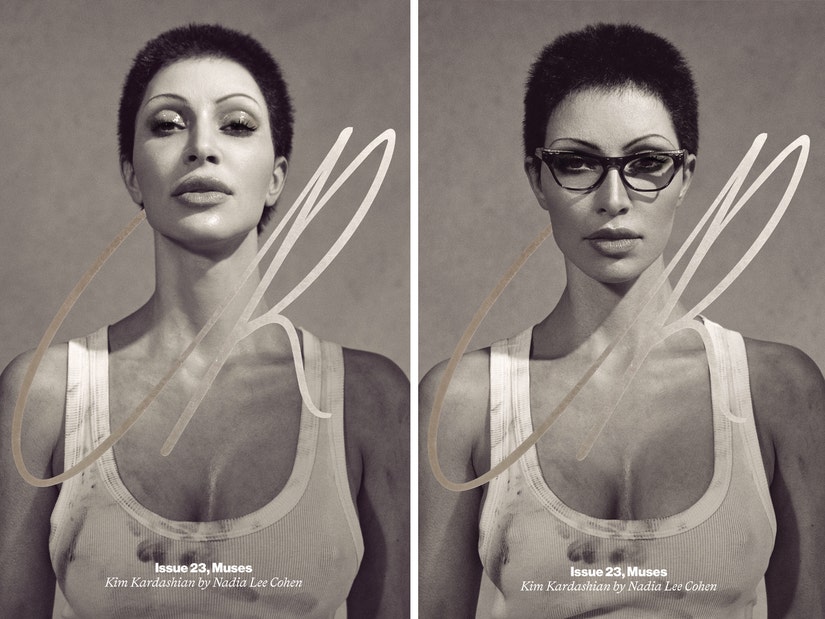 NADIA LEE COHEN
Kim Kardashian ditched her long locks and flawless makeup for CR Fashion Book, where she dished on motherhood, what makes her an icon and her celebrity crush.
The always-glam reality star was photographed for the latest issue of CR Fashion Book rocking a buzz cut and pencil-thin eyebrows.
A departure from her perfectly quaffed hair and equally manicured brows, the spread sees Kim in a spikey 'do as she sports a series of stripped-down looks, paired with often smudged makeup and even a stained tank top.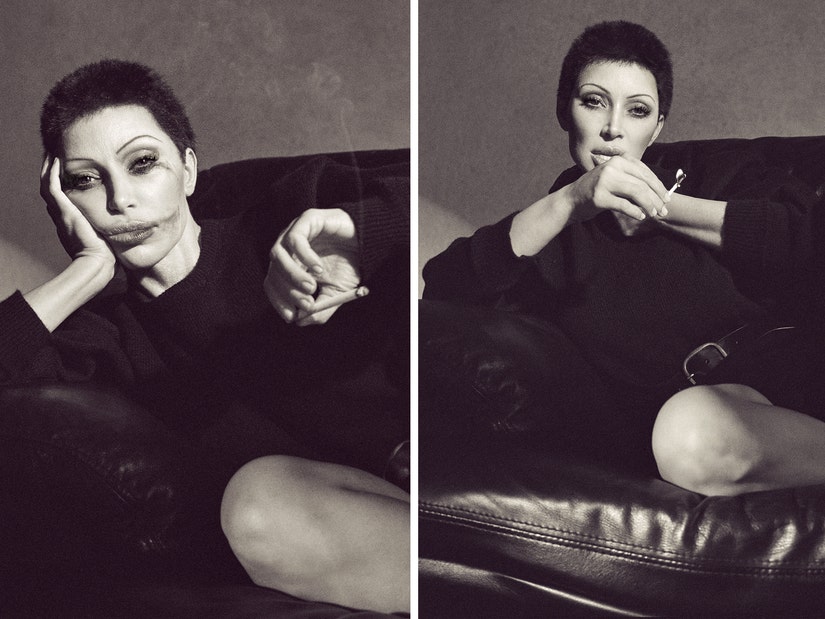 NADIA LEE COHEN
Other shots have a more editorial quality to them, with the SKIMS founder taking her turn behind the camera as a lightly lit cigarette hangs from her mouth.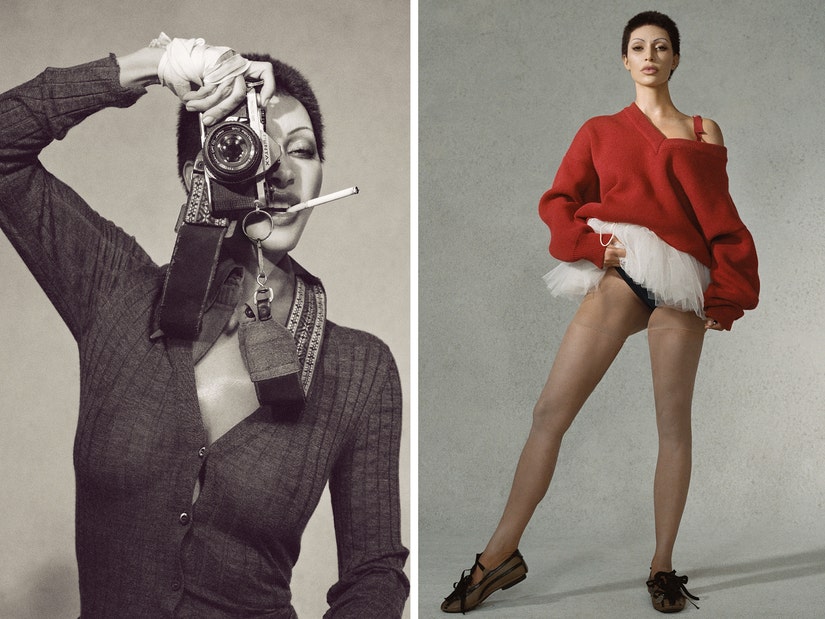 NADIA LEE COHEN
Kim shared the shots on Instagram Monday, and got quite the mixed review from fans, who are used to seeing her all done up.
"Kim really out here WORKING damn 👏," one fan wrote, before another compared her to a famous horror movie character. "Not Glenn from Seed of Chucky," the user wrote.
Others heaped on praise, likening the look to Angelina Jolie in the '90s; the actress debuted a much shorter 'do, which shares a striking resemblance to Kim's latest look at the premiere of Playing God in 1998.
Waiting for your permission to load the Instagram Media.
Kim, meanwhile, used the caption to mark her return to the magazine after a decade, writing, "CR FASHION BOOK COVER for the 10 year anniversary issue. 📷 @nadialeecohen."
She continued, "Crazy I was on the 1st cover and now 10 years later still inspired by @carineroitfeld. I love you Thank you for having me. @crfashionbook."
The photos were paired with an equally raw interview from Kim for the magazine's muses issue, dishing on motherhood, what makes her an icon and her celebrity crush.
"Motherhood is the most challenging and rewarding experience of life. The days are so long but the years are so short. I love the night snuggles, I love our morning madness before school -- I love it all," Kim tells CR Fashion Book's Carine Roitfeld. "Even when it seems overwhelming, I know that my babies will grow up and I will wish for the days of tantrums and the cute little PJ's and bath time and book time. So, I cherish it all!"
And she's really doing it all too, with the mother of four busy branding new projects and gearing up for season four of her family's Hulu reality series, The Kardashians -- not to mention her role as an aspiring lawyer.
While Kim has made some majors moves in the judicial system, there's some things she's yet to achieve, telling the outlet, "Our system unfortunately just doesn't run properly. It's heartbreaking to see that we don't set up our incarcerated people to succeed after they are released. We should have resources to really help people grow and be better."
She continues, "But it needs to start in our communities. I just want to do anything I can to fight for people that others have given up on. So much change has to happen and I just feel compelled to help change the stigma around people who have been incarcerated."
Kim adds, "I just hope to make a difference in some way in my lifetime."
On the lighter side, Kim, said amid her busy schedule, she feels the sexiest sans glam squad, telling the outlet it's not wigs and a freshly beat face she loves, but rather messy hair and and a makeup-free face.
"After a good workout, or when I wake up with messy hair and no makeup!," she said of her most-loved look.
As for her celebrity crush? That may be a little less surprising, with Kim, who donned one of Marilyn Monroe's most famous looks at the Met Gala in 2022, admitting that it's John F. Kennedy Jr. for her.
See more of Kim's most iconic looks in the gallery below.