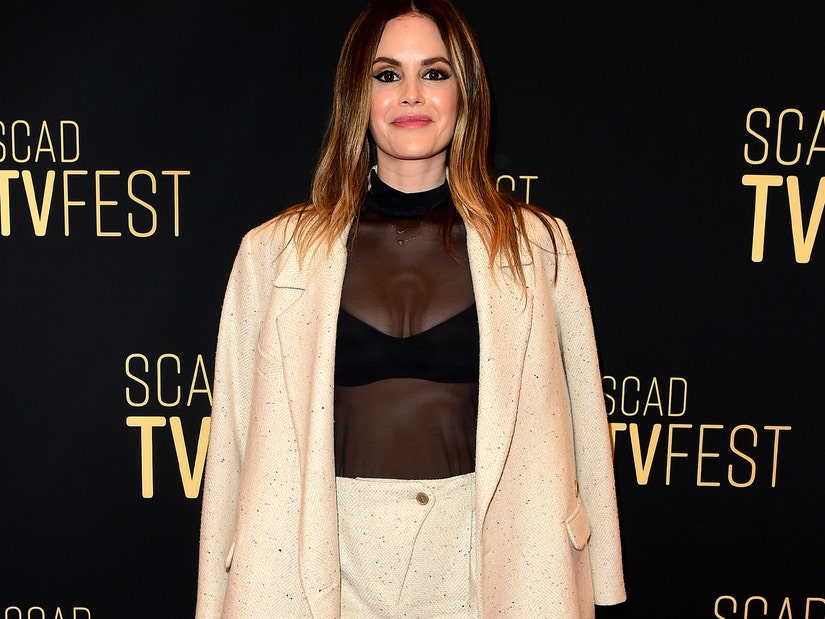 Getty
"I can't tell this story," said Bilson, before her podcast cohost interjected and revealed how she "embarrassed myself" during Rachel and Justin's flirty moment.
"In our day [Justin Timberlake] was very big, right? Like, the biggest. Sorry, no disrespect — he's still very big," Bilson began. "We were all at a party, or something, and he was there and I was so obsessed with him."
"I can't tell this story," she continued, before her cohost interjected.
"We were kicking it with him. We were making friends with him. [Rachel] went up to him, obviously, or he came to [Rachel]," continued Allen, picking up the story. "I got drunk and embarrassed myself a little because he was trying to flirt with Rachel."
"This is the truth. You want the truth. I was drunk and I [sat] in between them.," she continued. "I was just drunk and wanted to keep talking to him."
Bilson -- despite not necessarily wanting to keep the story going -- then added that "there was no room. Olivia planted herself [between us], squeezed herself [between us]."
However, Timberlake took the whole situation lightheartedly; Bilson noted that he was "great" about the whole thing, but Allen "battled" with him all night long.
"He called me the enemy. The next time I saw him he was like, 'What's up, enemy?'" recalled Allen.
"He wasn't mad at me. You might have been," quipped Allen to her cohost.
Timberlake went on to marry Jessica Biel in 2012, and the pair have two children together. Bilson was in a long-term relationship with Hayden Christensen before the pair split in 2017. They share daughter Briar Rose.