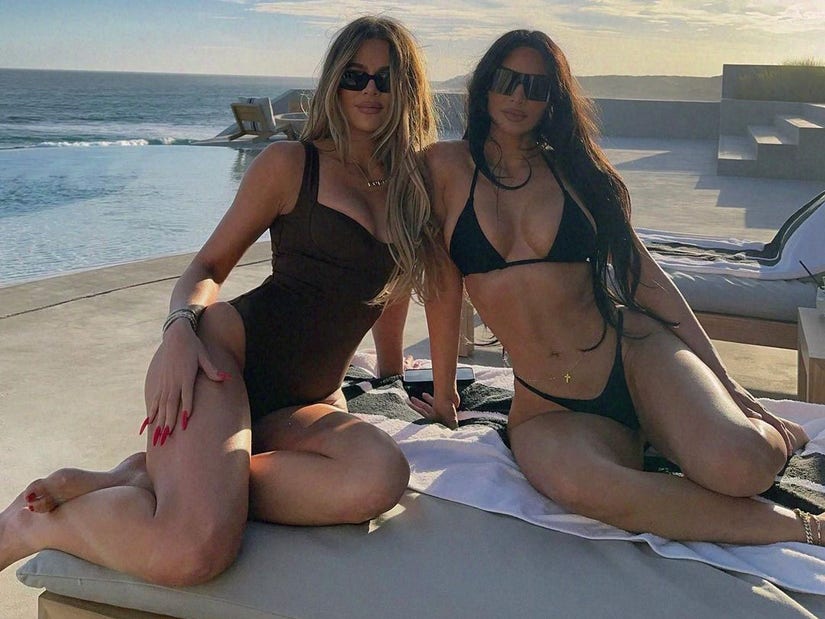 Instagram
"Beer is the best thing ever," exclaimed Kylie, stunned by her sisters' shocking reveal.
While on a trip to Mexico during the season 4 premiere of The Kardashians, the pair opened up to Kendall and Kylie Jenner about why cerveza was not their drink of choice.
"I've never had a regular beer," said Khloe, who added in a confessional that she's "had a beer but only in Jamaica." She continued, "A Red Stripe, and I loved it. I've never had a Corona or I guess an American beer. Is Corona American? I have no idea."
"Don't you put a lemon in it?" Khloe then asked Kendall, before admitting, "The beer is not bad."
Kim also divulged that she also hadn't ventured into the world of beer either.
"I don't think I would like it," she added, before trying some herself. "Oh! It's kind of sweet," she then exclaimed after her tasting.
"Beer is the best thing ever," added Kylie, while an equally shocked Kendall said it was "crazy" neither of them were beer drinkers.
Kim recently revealed that she only recently began drinking again after abstaining from alcohol and coffee for several years. While appearing on Gwyneth Paltrow's goop podcast, the reality star shared that she just "started to drink a little bit at the age of 42."
"I feel like I just gotta let loose a little bit," she added, noting that having a drink can be a nice way to unwind from her busy schedule.
"I just don't ever feel comfortable just laying around doing nothing," she added. "So my version of that has been to spend some time with my friends and have a drink and stay out a little bit later, when I probably wouldn't have done that before."
As for her drink of choice?
"It just has to be a little shot of pineapple and a shot of tequila," said Kim. "I have two shots and I'm like so good. It's been fun."
New episodes of The Kardashians drop Thursdays on Hulu.