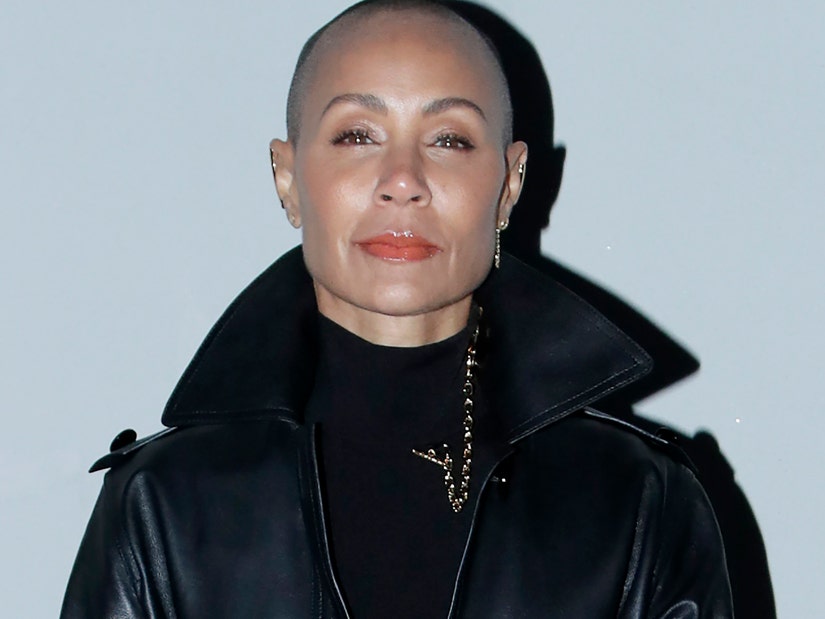 Getty
Jada Pinkett Smith, who was lifelong friends with Tupac Shakur, weighs in after Duane "Keefe D" Davis was indicted Friday on a charge of open murder with the use of a deadly weapon in relation to the gang-related murder of 2Pac on September 7, 1996.
Tupac Shakur was only 25 years old when he was gunned down in a Las Vegas drive-by shooting. He and Jada Pinkett Smith had already been close friends for many years. Now, she's hoping for "answers" and "closure" after an arrest related to his death.
The actress jumped on her Instagram Stories over the weekend following the arrest of Duane Keith "Keefe D" Davis on Friday in relation to the tragic murder of her childhood friend.
"Now I hope we can get some answers and have some closer R.I.P. Pac," she wrote.
Pinkett Smith and Tupac first met in the 1980s when they both attended the Baltimore School for the Arts in Maryland. While she has insisted over the years that their relationship was never romantic, they became close as friends and remained that way until his death.
As noted by PopCulture.com, Smith spoke about her "best friend" in a 2018 episode of Red Table Talk, opening up about how many of her friends didn't live long lives.
"I've had a lot of loss. So many of my close friends gone," she said. "They didn't make it to 30. They didn't make it past 25. A lot of people talk about my relationship with Pac and figure that out. That was a huge loss in my life."
Shakur was in a car with Death Row Records CEO Suge Knight when a white Cadillac pulled up alongside them. Shots rang out, hitting Shakur. He died the following day in the hospital.
Authorities said that Davis became a person of interest due to his own admission he was in that Cadillac. They jumped back on the case back in 2018, per TMZ. Davis conducted interviews and even wrote a book about Shakur's death. He was indicted with one count of open murder with use of a deadly weapon with a gang enhancement.
Following his arrest, Shakur's sister Sekyiwa "Set" told TMZ, "This is no doubt a pivotal moment. The silence of the past 27 years surrounding this case has spoken loudly in our community."
"It's important to me that the world, the country, the justice system, and our people acknowledge the gravity of the passing of this man, my brother, my mother's son, my father's son," she continued. "His life and death matters, and should not go unsolved or unrecognized, so yes, today is a victory but I will reserve judgment until all the facts and legal proceedings are complete"
"There have been multiple hands involved and there remains so much surrounding the life and death of my brother Tupac and our Shakur family overall," she concluded. "We are seeking real justice, on all fronts."