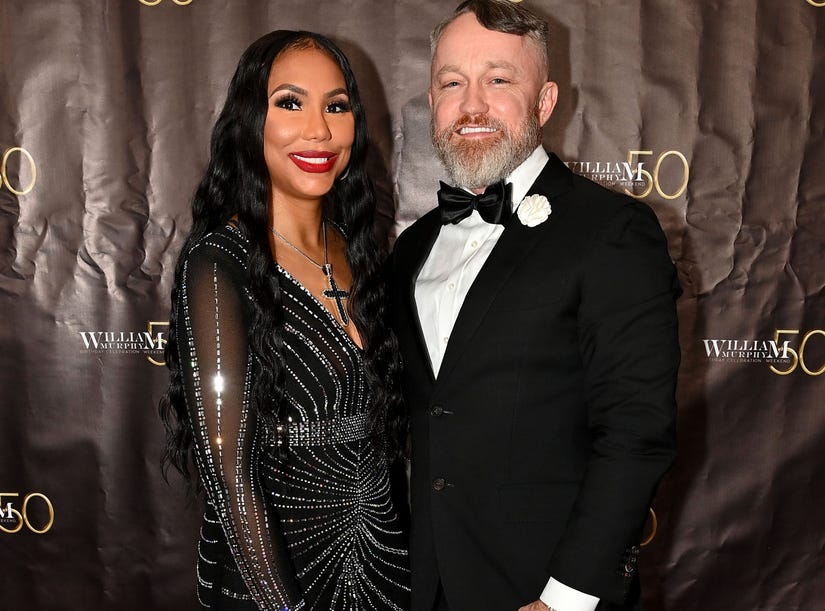 Getty
News of Tamar Braxton's engagement had been public for less than a year when her fiancé, JR Robinson, announced that he had called things off Monday.
It's over for Tamar Braxton and Queen's Court contestant, Jeremy "JR" Robinson.
Robinson took to his Instagram stories Monday to make the announcement, where he claimed that he was the one to end their short-lived love affair.
"Tamar and I are no longer together. I ended the relationship to focus on getting back to positive energy & being a better person," Robinson wrote.
He continued, "What happened and why -- that's our private place. No, I never cheated. No, I wasn't there when she was at her mothers [sic] place when her car was burglarized."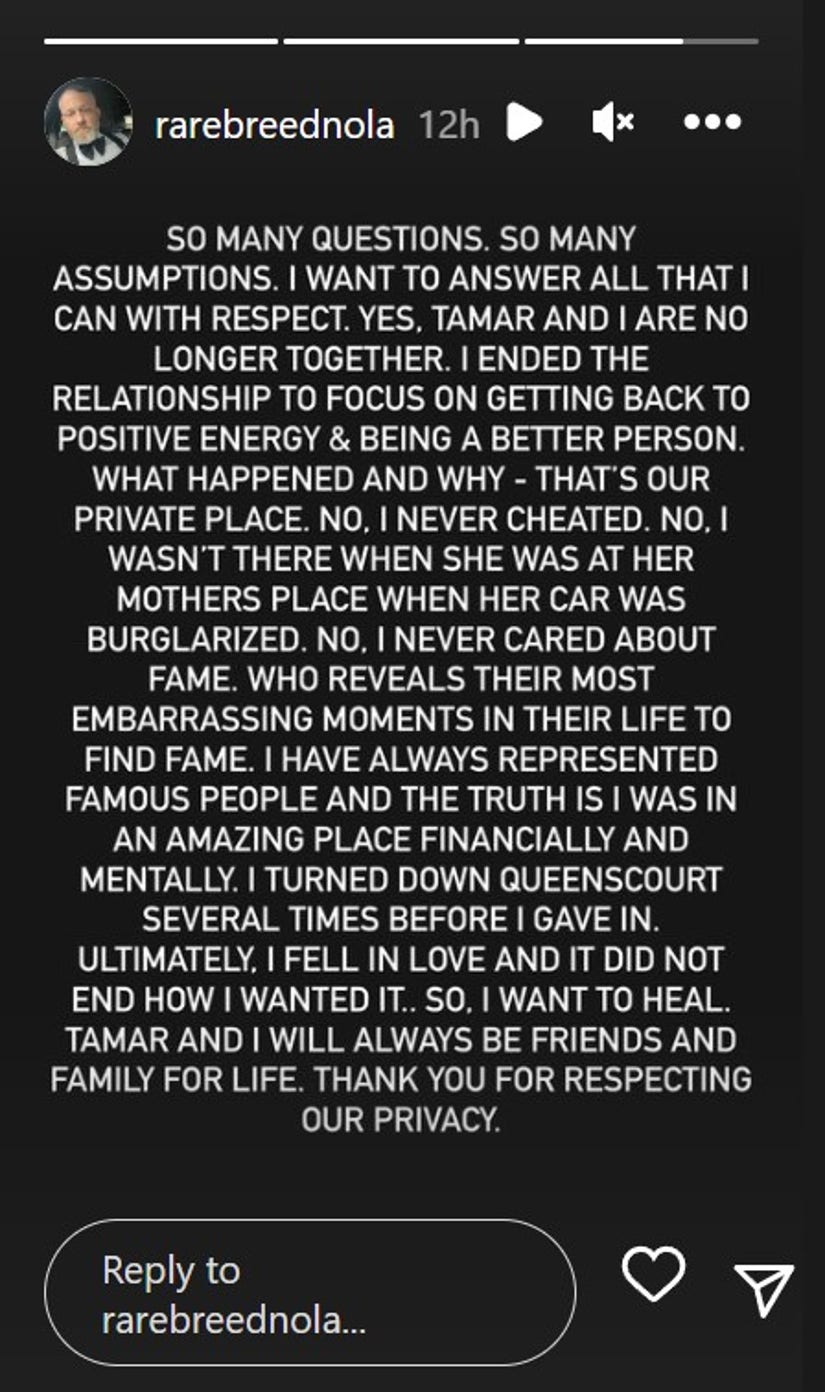 Instagram
The personal injury attorney insisted he "never cared about fame," and even turned down offers to be on the Peacock reality dating show "several times" before ultimately caving in.
"I fell in love and it did not end how I wanted it...," he added, "So, I want to heal."
In the end, Robinson said he and his former fiancée will "be friends and family for life" and asked for privacy as they deal with this public breakup.
In a "post-and-delete" Monday, Braxton said she would be commenting on the split on her Instagram Stories, but has yet to speak out on the matter.
Braxton and Robinson met Queen's Court and got engaged during the show's season finale, which aired in March.
"I can't believe I found what I was looking for," she gushed at the time.
Prior to her engagement with Robinson, Braxton dated entrepreneur David Adefeso, with the couple splitting in 2020 after two years of dating.
She shares son, Logan Vincent, 13, with ex-husband, Vincent Herbert, while Robinson, meanwhile, is a dad to five children whom he shares with four different women.