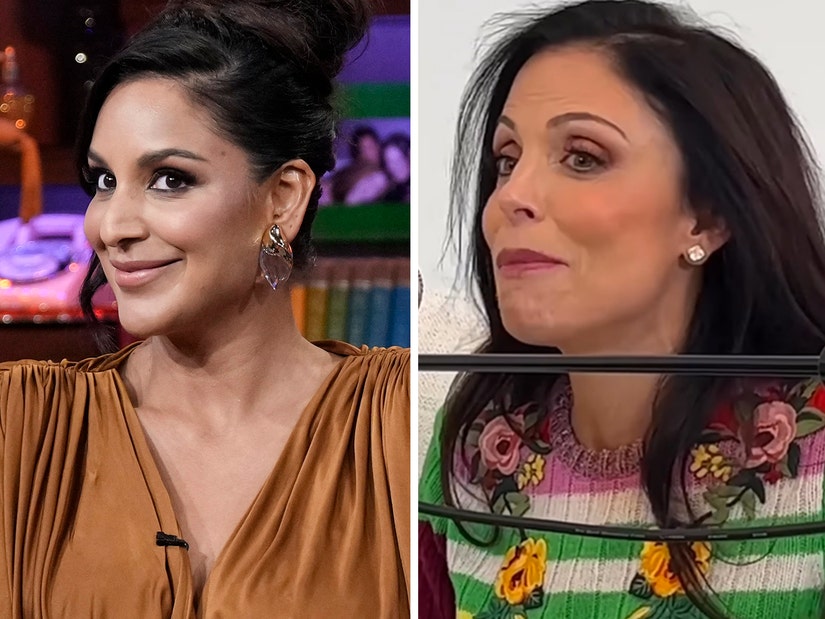 Getty / Instagram
"And you can never blame them. You cannot blame the talent because they need the relevance, the fame -- it's why they went on the show," Frankel said of Taank
When asked who was the most overrated Housewife, Taank was quick to put the RHONY alum at the top of her list.
"I think Bethenny Frankel is going off the rails," Taank said. It was a sentiment fellow guest and Below Deck alum, Kate Chastain, seconded, adding, "I'm gonna agree with you."
Taking to her ReWives podcast Tuesday, Frankel said she doesn't blame Taank for her comments and instead said the question was "planted and produced" by production.
"If you have someone who's on the New York Housewives now in a post-successful era, they're gonna wanna squeeze that sponge for any of amount of liquid they can squeeze it for" Frankel said when touching on the topic.
She continued, "And you can never blame them. You cannot blame the talent because they need the relevance, the fame -- it's why they went on the show."
Delving further into the "scripted" nature of it all, Frankel claimed host Andy Cohen himself comes into the WWHL dressing room ahead of the show and "talks about what he wants to talk about."
A Bravo spokesperson denied Frankel's claim in a statement to TooFab, maintaining that, "WWHL does not conduct pre-interviews. Naturally, Andy stops by the green rooms to greet his guests before the show, but he does not discuss specific questions or topics in advance, unless the guest initiates a topic that is personally sensitive to them. And certainly Andy nor any WWHL producer is feeding answers to questions."
Frankel continued to shade both Taank and the show throughout the podcast, slamming the reboot's ratings and viewership numbers, which she said were at a low for the franchise.
"[The show] really needs the press," Frankel continued. "A woman on that show who's not relevant yet -- well, who's new, so by definition you're not that relevant, and you're on a show that has arced and is on the back end."
While the official numbers have not been released. Bravo fan account, @RatingsBravo, seemingly refuted those claims on X (née Twitter), noting that the show's September 24 episode garnered over half a million viewers.
The network's spokesperson also pushed back against Frankel's claims that Taank is irrelevant, and instead labeled her as one of the breakout stars of the show, citing numerous interviews on outlets like Variety, CNN and more, in addition to landing the cover of Vogue India.
Frankel, who just days ago called out Cohen for asking "problematic questions" on the late night show, again took the blame off Taank, calling WWHL a "clickbait environment."
TooFab has reached out to Taank for comment regarding Frankel's recent claims.