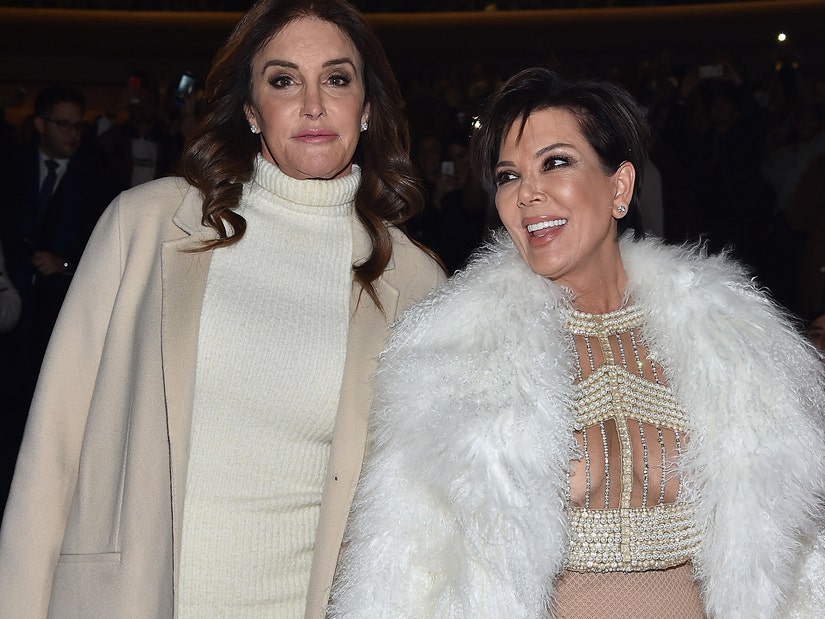 Getty
In an interview ahead of her new documentary on the Kardashian family, Caitlyn said that she rarely talks to her ex-wife these days, calling the status of their relationship, "sad."
During an interview on the U.K. talk show, This Morning, Wednesday, Caitlyn called the state of her relationship with Kris "sad."
"Kris, I really never talk to anymore," she said. "If there's any communication" Caitlyn said it's handled through her manager, Sophia Hutchins.
As for the relationship with her children, Caitlyn said she's closer to some more than others.
Caitlyn, 73, was married to Kris, 67, for 22 years from 1991 to 2015 before coming out as trans. They had two kids together: Kylie and Kendall, before they divorced.
Caitlyn also served as a stepparent to Kris' children with ex Robert Kardashian, Kourtney, Kim, Khloé and Rob, in addition to fathering sons Bruce and Brody, with ex, Linda Thompson, and son, Burt, and daughter, Casey, with Chrystie Scott.
"When you have as many kids as I have, you're closer to some than you are to others… I certainly see them, we do this and that," the former athlete shared.
"I'm much closer to the Jenner side, but Kris, I don't really have any more contact with her," Caitlyn added. "It's kind of sad because we went through a lot."
She also detailed the early days of their relationship, including their quick courtship.
"I was just turning 40 and met Kris on a blind date, we hit it off from day one. Was it love at first sight? Pretty close to that, yes," she said. "I was totally impressed with her and how she lived her life -- she had four kids, I had four kids… and we got married five and a half months later. It was very quick."
Caitlyn, whose famous family is the subject of a new Sky documentary, House Of Kardashian, said she felt compelled to share her experience with the powerhouse Kar-Jenner clan on the doc.
"I wanted to do it, just to say, first of all, how much I love my kids, and how proud I am of them and what they've been able to accomplish in their life," Caitlyn said. "It is an absolutely amazing story of accomplishment."
The exes have had a strained relationship since their divorce, and by the looks of this documentary, it isn't about to get any better.
Check out the explosive trailer below.
House of Kardashian premieres Sunday, October 8 on the U.K.'s Sky documentaries.