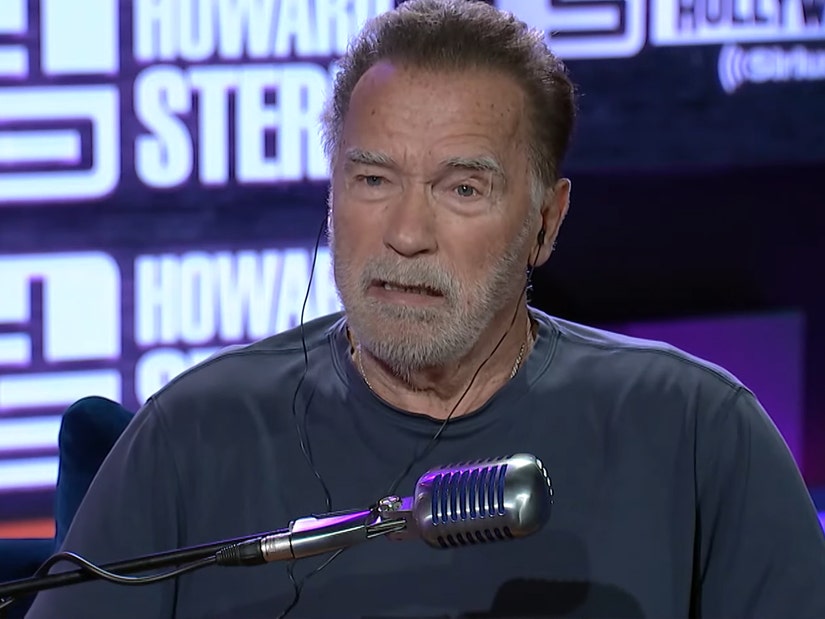 SiriusXM
Former California governor Arnold Schwarzenegger worries that America is protecting their young people too much from discomfort and failure as these things are needed for personal growth, saying "you have to be able to struggle."
Arnold Schwarzenegger is worrying about the future of America, and not in the same way that many of us are. He's looking at the youth of this nation and thinks they're too sheltered.
While parents and modern society have been moving toward making people feel more safe and secure in their insecurities and fears, the former California governor wants to make sure we don't forget the value of discomfort, struggle and failure as opportunities for learning and personal growth.
He argued to Howard Stern on his SiriusXM radio show that by over-pampering the younger generations, America runs the huge risk of "creating a generation of wimps and weak people." Instead, he argues that "you have to be able to struggle."
The bodybuilder compared the growth of character and the human mind to the building of muscles. It's all about resistance. "You can only strengthen your character and become a really strong person inside if you have resistance, if you fail, if you get up again and if you work hard."
He compared the younger generations to the first generations of Americans and all that they achieved. "Is it people that slept in? Is it people that were wimping out? This, 'Oh, I want to feel good. Oh, I want to be comfortable.' No," he insisted.
"This is where ballsy women and men that went out there at 5 in the morning and got up and they struggled and they fought, and they worked their butts off," he continued. "That's what made this country great. And so now let's continue this way."
He argued that it's about finding a balance between being considerate of other people and their feelings and emphasizing too much concern with, "'How are you feeling today? Oh, I don't want to hurt your feelings,' and all that," which he considers "overbabying" people.
He also argued that there are people who take that same concept and apply it to themselves, which is just another way of "overbabying," only you're doing it to yourself.
"Anybody that tries to baby themselves, and pamper themselves and protect themselves -- 'Oh, I don't want to feel bad, I don't really want to go through any discomfort' -- It's over!" he argued. "You're never going to get there."
He said that part of building a strong character is learning to internalize and accept "pain, misery and discomfort," in other words, "all the things that you don't like."
"The more you experience the things you really don't like, the more you can grow and the tougher you can get, the more you can handle," he told Stern. "It's just that simple. So many young kids today have shied away from that. But you have to be attracted to that."