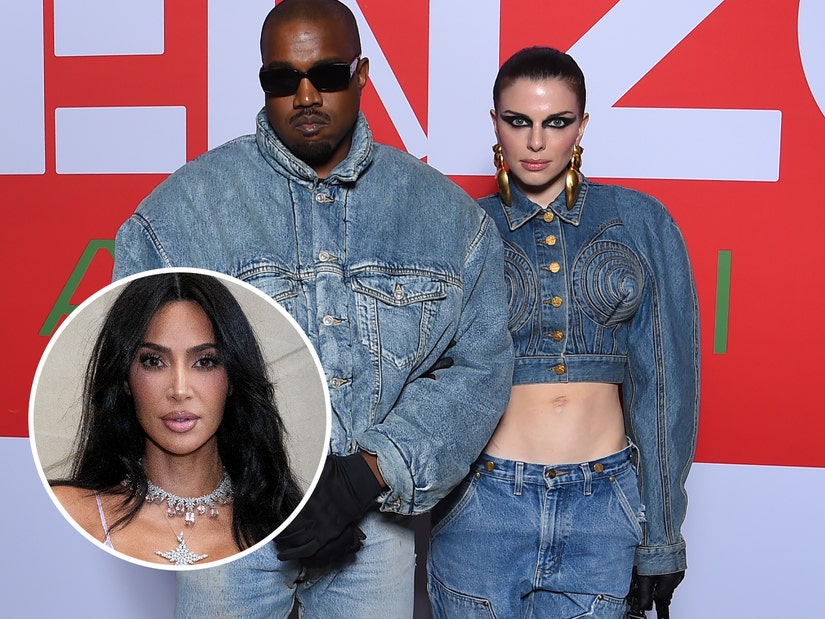 Getty
While looking back on her short-lived relationship to Kanye West, Julia Fox recalled feeling "weaponized" by the rapper amid his split from Kim Kardashian.
In a new interview with the Los Angeles Times about her book Down the Drain, Fox said that at first, she thought that her relationship with the rapper "could be something real."
"I really understood him on a visceral level," the Uncut Gems actress said, operating under the presumption that she'd be "helping a precarious situation" amid West's high-profile split from ex-wife, Kim Kardashian.
"But I learned very quickly that I was being weaponized," she added. "I just felt like his little puppet."
The pair's relationship is also discussed in Fox's book, albeit "lightly." The couple were first linked in January 2022 after meeting at a New Year's Eve party and dated for just over a month.
"I'm not signing a f---ing NDA just on principle. I never have, and I never will," Fox said, refusing to keep the details of her relationship with West under wraps. "Unless it's a professional opportunity, then sure."
Though she hasn't shared all the details of their short-lived love affair, she has spilled some serious tea since their split, revealing they almost "never" had sex and that she kept the Birkin bag he gifted her for her birthday. Fox also shared how the relationship impacted her career, telling the Times she was "up for certain" jobs and "couldn't do it because of dating Kanye."
"It's kind of wild," Fox quipped.
The relationship, Fox said, wasn't as big of a deal as the media made it, adding, "it really wasn't that big of a deal, but other people made it such a big deal."
As for why the relationship only lasted a month, Fox told Rolling Stone that she saw a lot of "red flags" very early on, revealing in her memoir that the dream date she described in Interview magazine "was largely fictional and written at his team's behest."
That's when she realized she wanted no part in the relationship. Fox, who admitted she made a "lot of money" during her short time with West, said she probably would've stayed in the relationship longer if she wasn't a mom.
"If I was still that version of myself, I would have probably just been like, 'It's a good opportunity, just do it,'" Fox, who shares 2-year-old son, Valentino, with ex-husband, Peter Artemiev, said. "Now that I'm a mom, I have a higher moral standard for myself."
TooFab has reached out to West's reps for comment on Fox's claims.