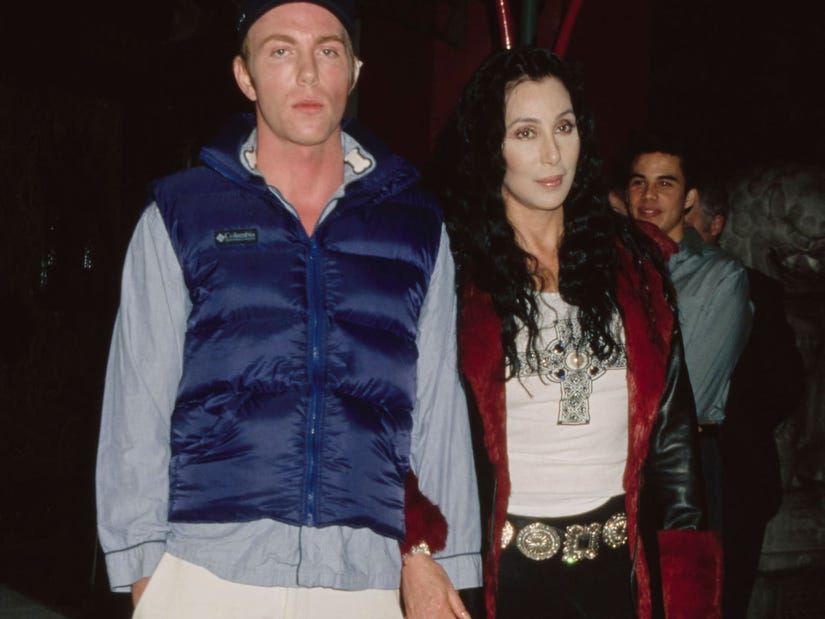 Getty
Cher was accused by her son Elijah's estranged wife, in divorce docs, of hiring four men to kidnap her 47-year-old offspring last year in an apparent intervention.
Cher is speaking out following allegations she tried to kidnap her 47-year-old son, Elijah Blue Allman.
It all went down last month, after a claim surfaced in legal docs that the "Believe" singer allegedly hired four men to kidnap her son from a New York City hotel room in an apparent intervention attempt in November 2022.
The allegations were exposed when Elijah's estranged wife, Marieangela King, made the claim in divorce documents she filed last December.
Cher has stayed tight-lipped on the matter, simply telling People "that the rumor is not true."
She did confirm, however, that her son has allegedly been battling addiction issues and has been for some time, telling the outlet, "I'm not suffering from any problem that millions of people in the United States aren't."
She continued of her son's alleged struggles with substance abuse, "I'm a mother. This is my job -- one way or another, to try to help my children. You do anything for your children. Whenever you can help them, you just do it because that's what being a mother is."
"But it's joy, even with heartache -- mostly, when you think of your children, you just smile and you love them, and you try to be there for them," Cher added.
According to court docs obtained by the outlet, King claimed that she and Elijah were trying to "reconcile" their marriage when the alleged kidnapping occurred.
She claimed Cher was concerned for her son's well being amid the contentious split, and wanted him out of there.
King also alleged that "one of the four men" who took her ex-husband from the hotel told her that Cher had hired them.
Cher, who has had an up and down relationship with her son over the years, told the outlet that she'll always be there for her children -- no matter what.
"I could fill a... I don't even know, something gigantic with what I don't know [about parenting]," Cher said. "I just keep trying."
In addition to Elijah, who Cher shares with the late rocker, Gregg Allman, the Grammy winner is a mom to Chaz Bono, from her marriage to Sonny Bono.