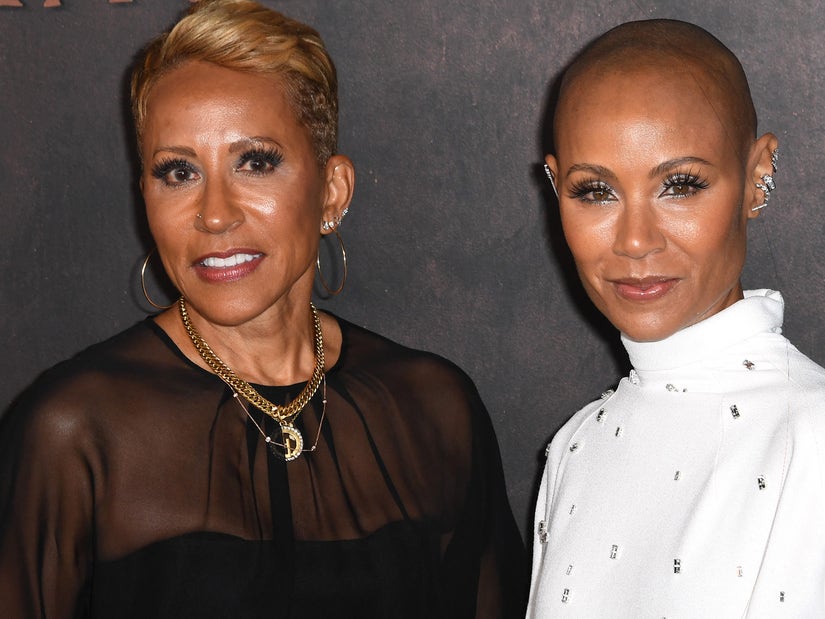 Getty
The actress shared the exciting news while discussing her upcoming memoir during a livestream event, in which she was joined by her RTT costar and mom, Adrienne Banfield-Norris, AKA Gammy.
While discussing her new tell-all memoir, Worthy, during a livestream event with Good Housekeeping and TalkShopLive on Saturday, the actress revealed the talk show -- which she hosted with daughter Willow Smith and mother Adrienne Banfield-Norris -- will return in 2024 after it was canceled earlier this year.
"The Red Table is coming back," Jada, 52, confirmed, answering a fan question. "We are in the works of a situation might now. So next year."
"We could not do the Red Table while I was writing this book and while Willow was on her music journey. So we have decided to come back next year," added Jada, who was joined by her mom, AKA Gammy, during the live stream.
In April 2023, parent company Meta shut down Facebook Watch, effectively ending Red Table Talk, which was the platform's most popular show. Neither Jada nor Gam shared any further details about RTT 2.0, including where the show's new home will be.
Elsewhere, during the wide-ranging conversation on Saturday, Jada opened up about the inspiration behind her book, admitting that being in a very dark place made her want to tell her story.
"I just remember being in some of the darkest places and just feeling like nobody saw me, and there is nothing more lonely than not having anybody around you that can relate or see you," Jada said.
Gammy then apologized to her daughter for not noticing when Jada was struggling. "I have to tell you how much I love you," she told Jada. "I just have to apologize to you again for not even seeing some of these moments when you were in such a state of depression and me not even understanding that."
Jada said "one of the reasons" that she wanted to "go in-depth" about her mental health was that she "didn't understand" what was going on either.
Gam then appeared to become emotional, noting that it was "really painful to hear" her daughter talk about how she was struggling, and more specifically, that she had to go through it alone.
"I'm just glad that you're on the other side of it now," she added, before noting that she feels that Jada writing her book helped her heal, to which Jada agreed.
Meanwhile, on a much lighter note, the mother-daughter duo also got candid about cosmetic treatments, revealing they both use Botox.
"I'm gonna keep it real," Gam quipped, adding, "Botox. Love it!"
See Jada and Gammy answer more fan questions, and talk about the former's book in the video, above.
Worthy hits bookshelves everywhere October 17. You can buy a signed copy by clicking the red button in the video.
TooFab may collect a share of sales or other compensation from links on this page.