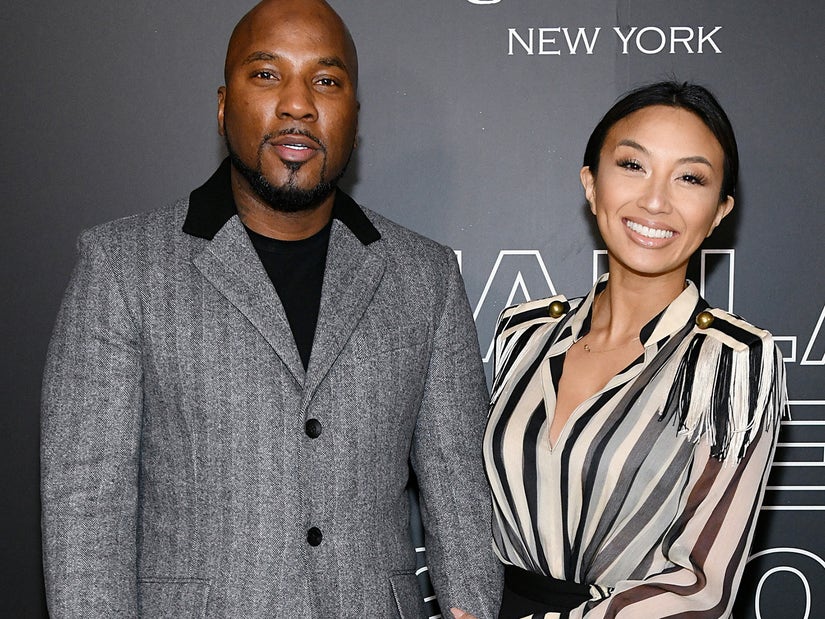 Getty
Jeezy, whose real name is Jay Wayne Jenkins, opened up about his battle with depression during an appearance on 'The Tamron Hall Show,' which comes just one month after he filed for divorce from wife, Jeannie Mai.
Jeezy is opening up about his years-long battle with anxiety and depression.
During an appearance on the Tamron Hall Show Monday, the Atlanta rapper said he had depression for eight years and didn't even know it.
The mental health battle and his journey to realizing and addressing what he was struggling with, is something the 46-year-old "Soul Survivor" artist details in his new memoir, Adversity for Sale.
"I learned that vulnerability is power," Jeezy, whose real name is Jay Wayne Jenkins, told Tamron Hall during the emotionally charged episode. "I thought something was wrong with me, thinking I come from poverty, this is just how it is."
While he didn't grow up with an understanding of mental health or the resources to get help, Jenkins said he's grateful for being able to "change" his mindset now.
"I didn't understand trauma and all these different things so when I started to get the words for it, I started to understand and grab tools, I started to become better," he explained. "I started my journey and that's why I'm expressing it and putting it in the book because I didn't know I was depressed for like eight years of my life straight."
As for the cause of his trauma, Jenkins said it came from growing up dealing drugs, where he saw his friends either abusing drugs or getting killed.
"You wake up and you just want to go back to sleep forever, you know? And I was leaning into my vices. And that's what street life does to you," Jenkins shared. "When you lose 200, 300, 400 people like gone forever, you just, you get numb. And I wasn't able to get in touch with my emotions and I was wondering why."
He added, "Thank God for my kids but there was a time I was just cold. That's when I was Young Jeezy."
The admission comes on the heels of Jenkins' divorce from The Real alum, Jeannie Mai. Jenkins, who shares daughter, Monaco, 22 months, with Mai, filed for divorce from the talk show host back in September. Jenkins is also a dad to son Jadarius, and daughter, Amra, from previous relationships.
According to court documents obtained by TMZ, Jenkins stated that the marriage is "irretrievably broken" and "there is no hope for reconciliation."
While he did not address his divorce from Mai in Monday's interview, Mai has spoken out about their split, telling host Sherri Shepherd she's been leaning on daughter Monaco during this tough time.
"Monaco? That is my North Star," Mai said during Friday's episode of Sherri. "And I can definitely tell you that, I don't know if I would handle this the same way without her."
"Because today, I'm able to look at her and I can say what would I advise you?" she continued. "If you were in my shoes? And it changes everything. So I'm so thankful to be a mom and I'm thankful to have her."
If you or someone you know needs help with mental health text "STRENGTH" to the Crisis Text Line at 741-741 to be connected to a certified crisis counselor.