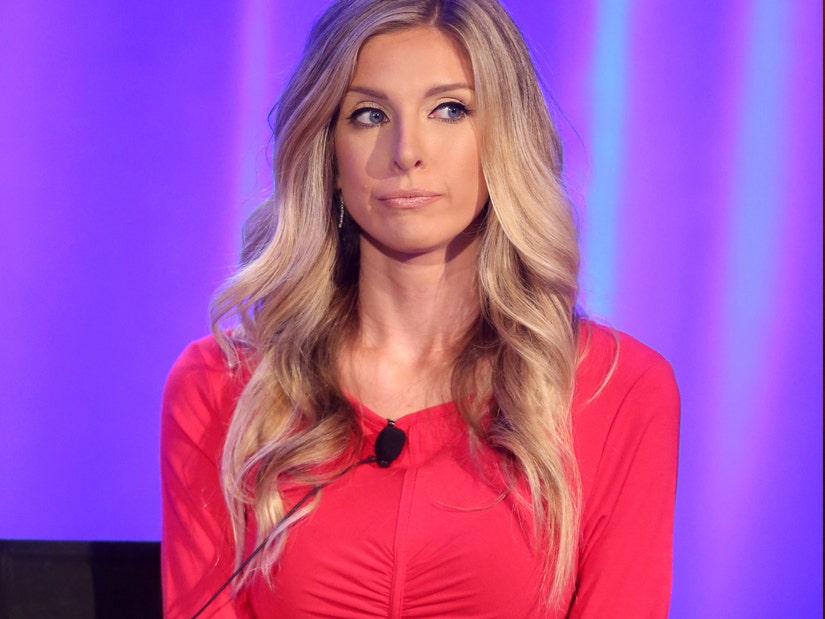 Getty
Lindsie Chrisley discussed the ongoing feud between her and her sister Savannah and why things have become "unhealthy."
In a new episode of her Southern Tea podcast Wednesday, Lindsie said she's no longer willing to discuss the sisterly spat publicly going forward.
"I wanted to handle this situation privately or would be willing to handle the situation privately if she wanted to handle it privately," Lindsie said. "I would be in agreement to do that because I never spoke first. In fact, going back to the issue of where this all started, I kind of took the blame for certain things that I shouldn't have taken the blame from publicly. I took that on on this podcast myself just for it to go away and for there to be peace."
Despite the public back-and-forth between the pair, Lindsie said she's willing to hash their issues out privately, but will not longer "engage in unhealthy behavior" she believes Savannah has displayed for "entertainment or "attention" purposes, "whatever the reasons may be."
Despite the ongoing feud, Lindsie did say that she wishes her sister only the best as she navigates the this particularly difficult time for their family as Savannah's parents, Todd Chrisley and Julie Chrisley, serve their respective prison sentences after being convicted of tax fraud last year.
"I wish her to be able to heal. I wish all great things for life coming her way, however, I just wish that situation away from me," Lindsie said on the podcast.
Things between Lindsie and Savannah came to a head after the Special Forces star said she and Lindsie "don't speak to each other anymore," claiming her relationships with Lindsie and older brother Kyle Chrisley have always been strained.
"She and my oldest brother from my dad's first marriage, my mom always treated them as if they were hers," Savannah said at the time. "They didn't necessarily treat her the same."
Lindsie, the daughter of Todd and his ex-wife, Teresa Terry, later slammed Savannah's words on an episode of her podcast with Teen Mom's Kailyn Lowry, Coffee Convos, where she alleged that Savannah displayed "a complete lack of empathy" and "lack of awareness."
"[Julie] could have hung the moon, but she still wasn't my mother and I still had exposure to my mother and I still had all of those traumas before they were ever even born or brought into the picture," Lindsie said on the September 21 episode. "And so, it's easy to sit and say things without having true life experience and witnessing say of these things."
Savannah also claimed that Lindsie stabbed their family in the back during Todd and Julie's court cast, after an email, obtained by the Daily Mail in 2019, saw Lindsie tell the FBI that she was "truly afraid" of her father. She testified the opposite during their May 2022 trial, and took back her previous claims that he threatened to blackmail her with her alleged sex tape with ex Robby Hayes.
"If [Savannah] feels the need to blame me to move forward with her life and responsibilities, that's OK," Lindsie said in response to the allegations. "However, I think that it is also showing a lack of empathy for others when you act like you are the sole person that lost two parents. While I was not a part of my parents' life in the same capacity, they're still a loss. You can't say, 'Oh, well my loss is greater than your loss,' or, 'Your loss is greater than my loss.' That doesn't really apply here."