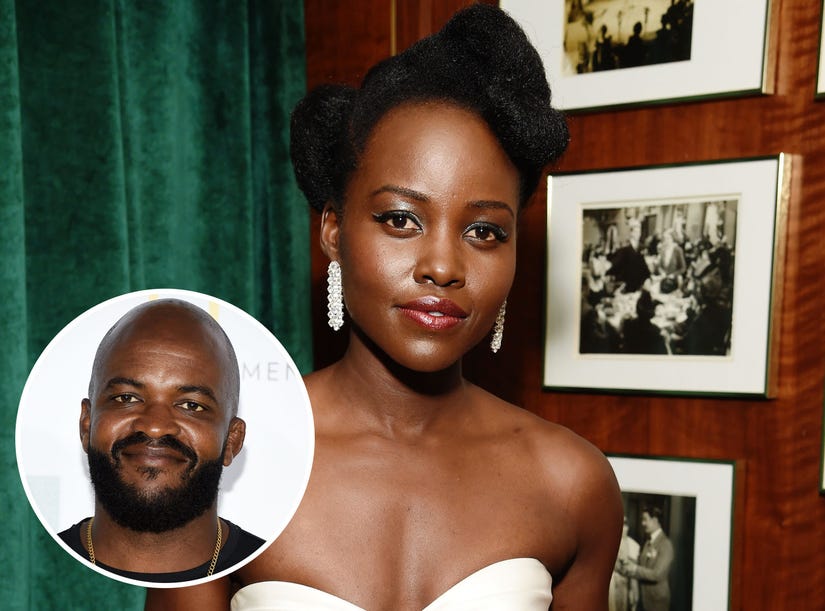 Getty
Lupita Nyong'o announced her split from boyfriend, Selema Masekela, on Thursday, after first going public with their romance in December 2022.
The Black Panther star took to her Instagram Stories over the weekend to give a special shoutout to her followers and fans for their support as she processes the split.
"Thank you for all the kindness I have received from sharing my heartbreak news. The words of encouragement mean more to me than I anticipated. They are a balm," the 40-year-old actress wrote on the first slide.
"And it feels comforting to have a little corner online for the romantically heartbroken to gather," she continued.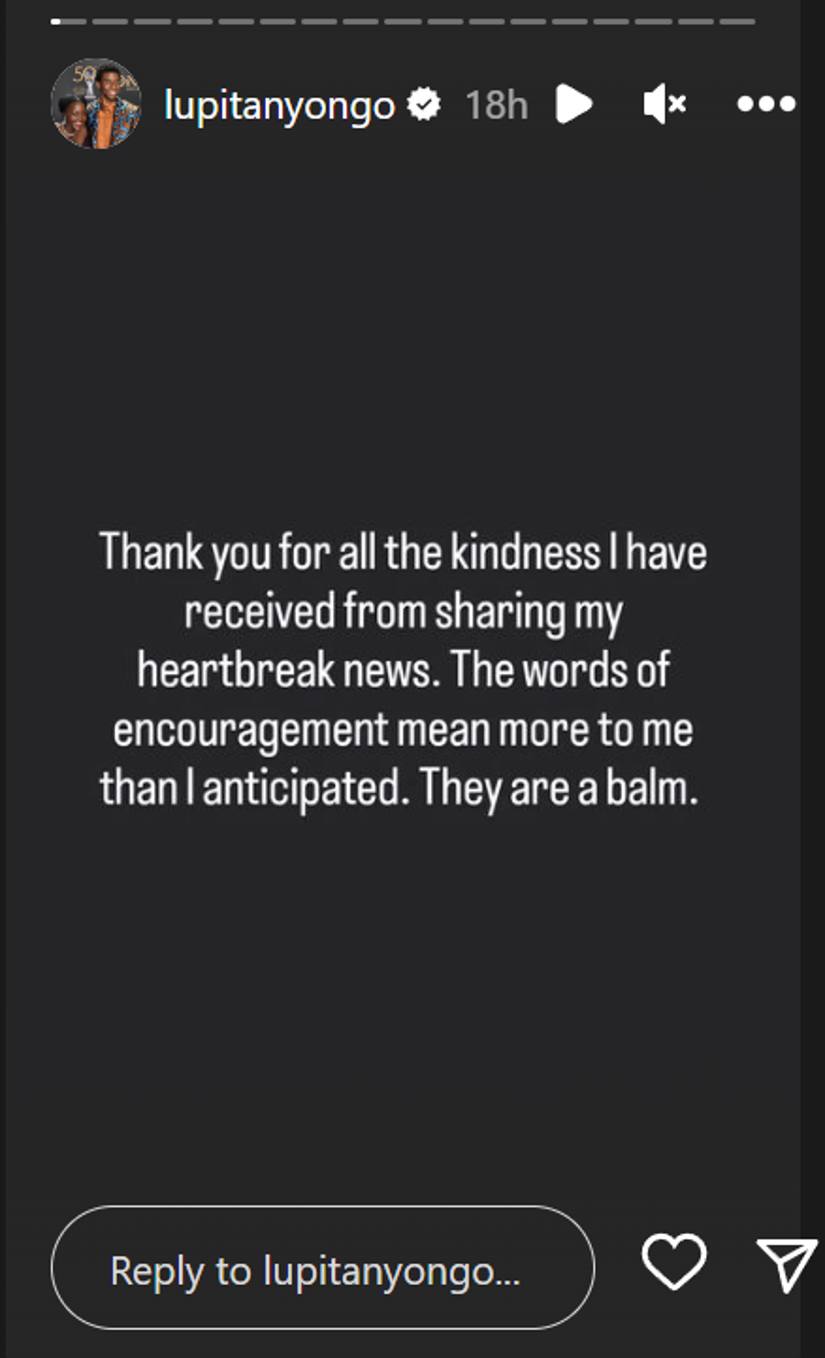 Instagram
Elsewhere on her Stories, Nyong'o revealed that she's received messages from her followers with songs, poems, books and quotes to help her through the pain. She also shared inspirational quotes from notable public figures about healing.
Nyong'o first announced the news of her split from the TV personality on Thursday, taking to the app to notify fans that she was disassociating herself from "someone I can no longer trust."
"There are much more important things going on in the world right now, and my thoughts are with those who are deeply suffering. At this moment, it is necessary for me to share a personal truth and publicly dissociate myself from someone I can no longer trust," she wrote. "I find myself in a season of heartbreak because of a love suddenly and devastatingly extinguished by deception."
Nyong'o continued, "I am tempted to run into the shadows and hide, only to return to the light when I have regained my strength enough for me to say, 'Whatever, my life is better this way.' But I am reminded that the magnitude of the pain I am feeling is equal to the measure of my capacity for love. And so, I am choosing to face the pain, cultivating the courage to meet my life exactly as it is, and trusting that this too shall pass. The promise, they say, is that a tender heart is what gives birth to fearlessness. I hope it's true."
As for why she wanted to share the news of their breakup publicly, Nyong'o said that she did so in hopes that her experience might be useful to someone else "experiencing the grip of heartbreak who is poised to try and escape from the pain and miss out on the wisdom that comes from it."
Waiting for your permission to load the Instagram Media.
Nyong'o and Masekela went public with their romance in December 2022, with the actress sharing sweet moments from their time together on social media.
Since the breakup Nyong'o has been spotted with another recently single actor, Joshua Jackson, who recently split from wife Jodie Turner-Smith. The pair were spotted at the Janelle Monae concert in Los Angeles with friends. Nyong'o and Jackson arrived at concert together, and sat next to each other for the entire show.
Per TMZ, the duo were among a group of about nine to 10 people. While the nature of their relationship is unclear, the outlet reported that Nyong'o and Jackson are longtime friends, noting that despite their friendly demeanor, there was no show of PDA between them.