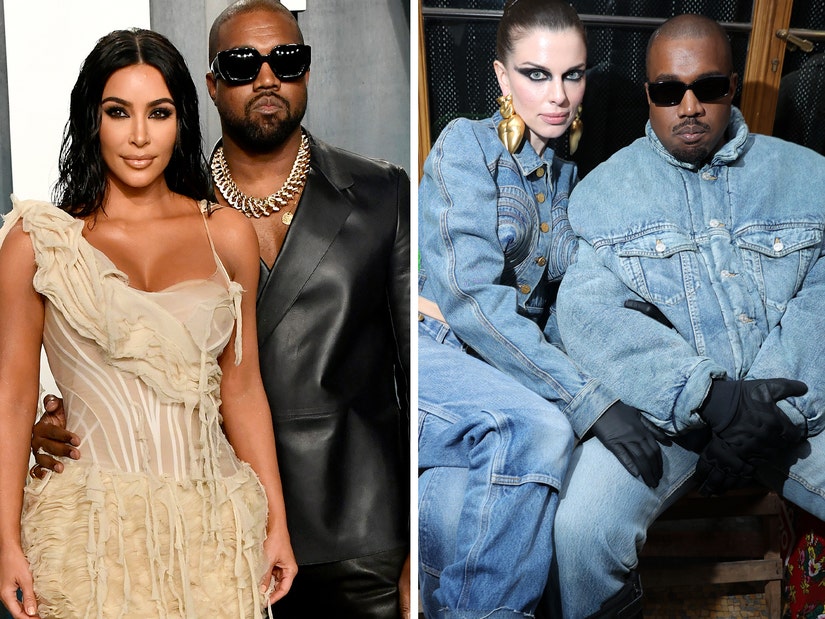 Getty
In her memoir, the actress wrote that the rapper said he "discovered a lot of information" about her following a conversation with Kardashian, including her past drug addiction.
In her recently released memoir, Down the Drain, the actress claimed that she and West -- who dated from January to February 2022 -- called it quits for good after the rapper had a conversation with his now-ex-wife.
"He calls, and we speak on the phone one last time," Fox wrote. "He tells me he had a good conversation with his soon-to-be-ex-wife and discovered a lot of information about me."
'"I didn't know you were a drug addict,' he says, as if I duped him," added the model, who has been open about her struggles with opioid addiction. "'I told you! Maybe if you listened more. And not to mention, so were you!' At this point I'm yelling."
Fox continued, writing that West "remain[ed] silent for once," and told her, "You said you wouldn't embarrass me."
"I refuse to let him hear me crying, so I hang up and tell my publicist to inform the press that we are over," she added.
TooFab has reached out to Kardashian's reps for comment.
The 33-year-old model dished on her six-week love affair with West in her new tell-all, exposing some of the musician's allegedly odd behaviors, including peeing in public in front of her, offering to pay for her to get a boob job during their many fashion fittings, and more.
Calling their relationship equal parts passionate and pretend, Fox said that she felt like a "show monkey" each time the Yeezy founder dressed her up to his liking to parade her around for the cameras.
"As we pose like puppets, I question his true intentions, feeling that this grand gesture is nothing more than a publicity stunt," Fox wrote.
Looking back on their romance, Fox recalled feeling like a pawn in West's divorce from Kardashian, writing, "I feel like he's using me in some weird, twisted game... it makes me feel dirty."
The pair would go on to break up within weeks of making their relationship public, following a few contentious arguments, with West making a final attempt at Fox signing an NDA before officially ending their relationship in February 2022.
"I can't be friends with you if you don't sign it," West warned. Fox replied, "I'll live."
Down the Drain is available now. Click here to see all of the biggest bombshells from Fox's memoir.