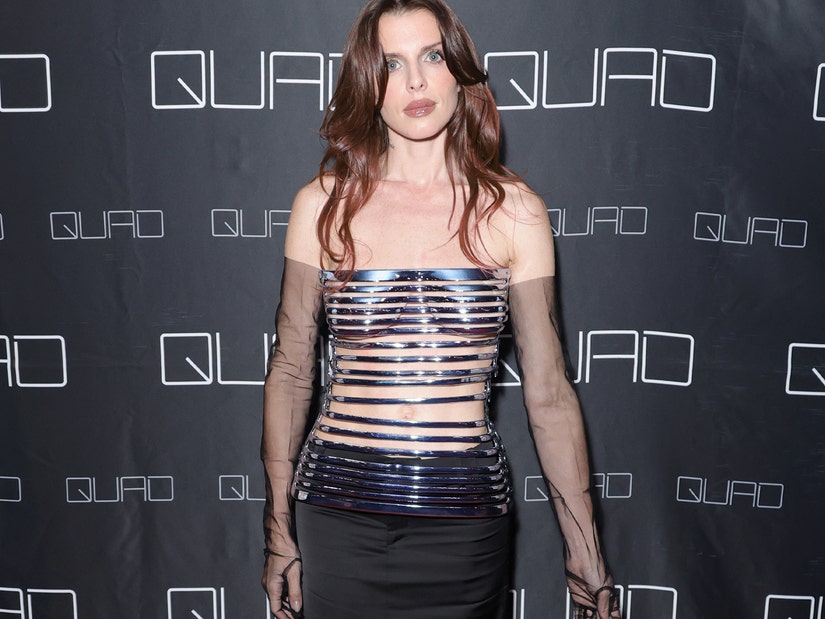 Getty
Julia Fox details everything from childhood tattoos to heroin addiction to life as a dominatrix to her whirlwind romance with Kanye West in her new memoir, 'Down the Drain.'
From her relationship with Kanye West to experimenting with drugs and her dominatrix days, the actress and fashion star is detailing some of the most wild moments she's experienced over the past 33 years.
In the book, she recalls growing up in New York City, where she was often left to her own devices -- getting a tattoo at the age of 12 and learning to shoplift.
Fox also opens up about her brief time working as a dominatrix, landing the role of a lifetime in the Adam Sandler film, Uncut Gems, and becoming a mother to her son, Valentino, 2 -- the role that truly changed her.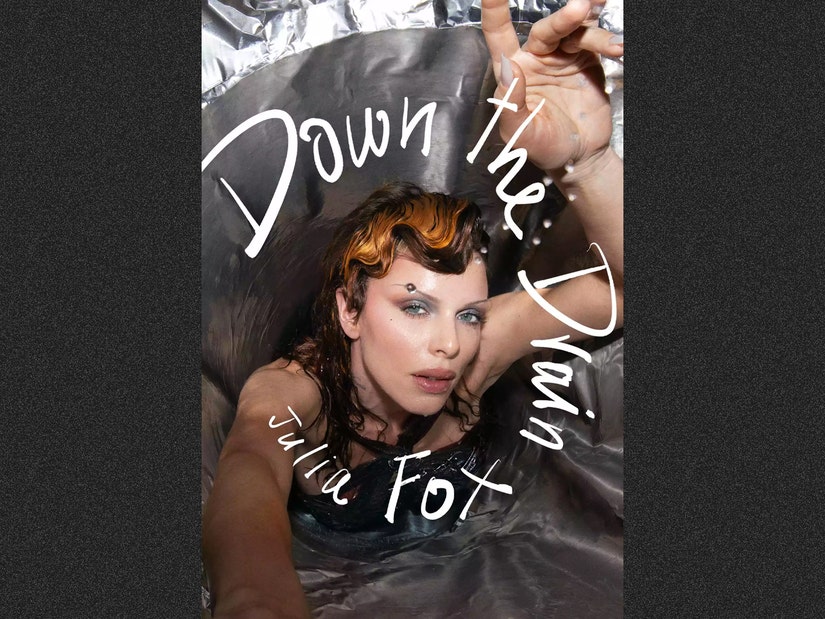 RICHIE KHAN / SIMON & SHUSTER
Read on for some of the most shocking revelations from Down the Drain, out now.
Shoplifting at the age of 6
The book starts with some of Fox's earliest memories, including moving from Italy to New York City with her dad when she was just 5 years old.
Leaving her mother and younger brother back in Italy, Fox had to learn to adjust to her new life in the U.S. and the hardships that came with that.
She wrote that she and her dad were so broke that she had to start stealing from stores.
"The only way to get what I wanted was to take it," Fox recalled, before sharing that what started out as petty theft --bubblegum and candies -- soon turned to stealing clothes and sneaking dollar bills out of her dad's wallet.
She got her first tattoo at the age of 12
By the time she was a preteen, Fox was addicted to the rush of stealing, shoplifting larger items so she could appear richer. It got so bad, the now actress got banned from Bloomingdales.
Chasing thrills didn't stop there. Fox was quickly living like an adult before she became a teen, trying marijuana at 11 and getting her first tattoo at the age of 12 -- a cartoon cat dangling from a rose she got for free from a tattoo artist on St. Mark's.
After her father find out, Fox recalled him telling her she and her pre-teen friends were worse than the girls from the movie 13.
She tried heroin for the first time at 16
Things for Fox started to get really rocky by the age of 15. She moved back to Italy for high school, but longed for the big city and the boyfriend she left behind in New York. She missed him so much, she even bought a ticket and secretly returned to the city to see him.
Weeks later, she saw missing posters with her face on them all over NYC, writing that her dad tried desperately to get her to come home.
A year later, on her own living the life of a young adult at the age of 16, she was at a house party where she met a drug dealer who handed her two small bags of heroin.
She sprinkled some of it onto a joint, not knowing what it was, but detailed the feeling in the book as "warm and fuzzy."
"This is the feeling that Lou Reed sang about in the Velvet Underground. It's what William Burroughs wrote about in my favorite book, Junky. It's what Sublime warned about in 'Wrong Way.' I know I'm flirting with fire, but it's just too damn good to resist," she wrote of heroin.
This marked the start of Fox's drug addiction, which would take hold of the actress through most of her 20s until she ultimately overdosed. Fox was luckily saved by paramedics, but some of her friends were not so lucky, with the No Sudden Move actress sadly sharing that years later, she lost her best friend to an overdose during the COVID-19 pandemic.
She took a job as a dominatrix at 18
Fox recalls seeing an ad for a dominatrix on Craigslist that promised "no sex, no nudity." Intrigued, the 18-year-old answered it and was hired on the spot.
She started immediately and worked at the job for six months -- moonlighting as a high school student during the day. The gig made her enough money to get her own apartment in the Meatpacking district with a friend.
Landing the role of a lifetime in 'Uncut Gems' at 28
Fox detailed landing the part opposite Adam Sandler in the 2019 film, which she called the role of a lifetime.
She said the screenwriter, Josh Safdie, had been telling her for five years she'd be perfect for Uncut Gems, and she was, with Fox nailing her screen test with Sandler.
But the role nearly went to someone else, with Safdie telling Fox the studios wanted "someone with a big name, like Lady Gaga or Jennifer Lawrence," for the part.
She didn't expect to get the role, but when she did, she said it felt like she hit the lottery.
Becoming a mom to son Valentino at 31
Fox, who was married to business owner, Peter Artemiev, at the time, recalls welcoming her son amid the loss of her best friend, Gianna, and the overwhelming mix of emotions she experienced. She describes the love she feels for the newborn, calling it "so visceral it could shatter the earth."
"Valentino has come a few weeks early, but he's absolutely perfect. He is the most beautiful little boy I have ever laid my eyes on. When I see him using every bit of strength to inch his body close to mine, I am filled with a love so visceral, it could shatter the earth," the proud mom writes. "I am his. And he is mine. It's the kind of love that claws its way out of your gut, rips you apart, and puts you back together again. He is worth all the blood and pain, all the tears, and all the sleepless nights."
The love for her son was simultaneously met with the painful loss of Gianna, and the desire for her to see Fox in her new role as a mom.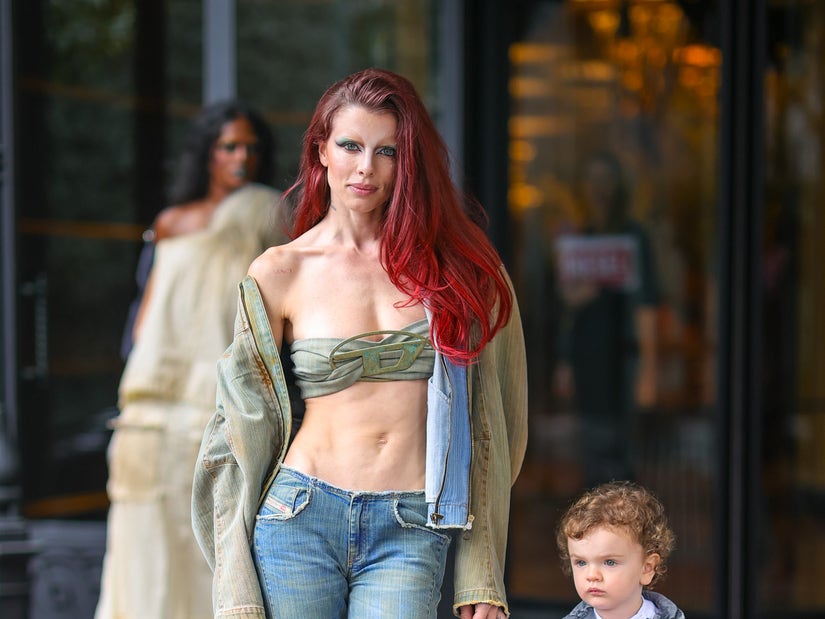 Getty
"At night, I whisper in Valentino's ear and tell him all about his guardian angel, his aunt Gianna, and how much he would have loved her," Fox continues. "Then I remind us that she's still here, inside both of us. She never left."
Her short-lived whirlwind romance with Kanye West at 31
Fox has opened up about her wild relationship with West, in and outside her memoir, most recently sharing some of the more shocking tidbits, like West offering to get her a boob job and anecdotes about their nearly sexless love life.
In the book, Fox, who refers to the rapper as "the artist," reveals they met after he asked a friend of a friend for her number. Their relationship started on the phone with the pair having hours-long phone calls before meeting in person in Miami over New Year's Eve in 2021.
The day after they met, he invited her to dinner where he bluntly asked her, "Would you want to be my girlfriend?" He added, "How would you feel about taking the relationship public?" Fox said she shot down the idea at her first but said he told her, "If you're worried about me embarrassing you, I wouldn't do that. You have a son, and my mom was a single mom."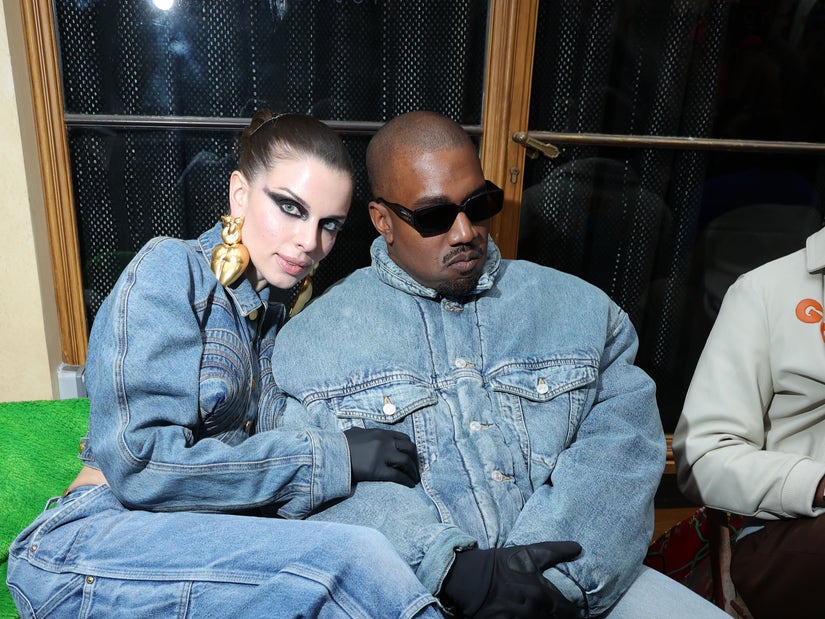 Getty
West was quickly comfortable with Fox, displaying often bizarre behavior like peeing in public in front of the actress.
"The artist [Kanye] starts peeing on the wall and I quickly jump in front of him," Fox recalled, adding that she yelled at bystanders not to take photos.
She continued, "Once he zips his pants back up, he puts his arms around me and pulls me in close, kissing me passionately."
The relationship was equal parts passionate and pretend, with Fox saying that she felt like a "show monkey" each time the rapper dressed her up to his liking to parade her around for the cameras.
Getty
Looking back on their romance, Fox recalled feeling like a pawn in his divorce from Kim Kardashian, writing, "I feel like he's using me in some weird, twisted game."
"It makes me feel dirty."
Much of their relationship, Fox, wrote, felt like a publicity stunt on West's part, with the actress claiming that he choreographed the viral photos of the Birkin bags he gifted her and her friends for her birthday.
Fox writes, "As we pose like puppets, I question his true intentions, feeling that this grand gesture is nothing more than a publicity stunt."
The pair would go on to break up soon after, following a few contentious arguments, with West making a final attempt at Fox signing an NDA before officially ending their relationship.
"I can't be friends with you if you don't sign it," West warned. Fox replied, "I'll live."