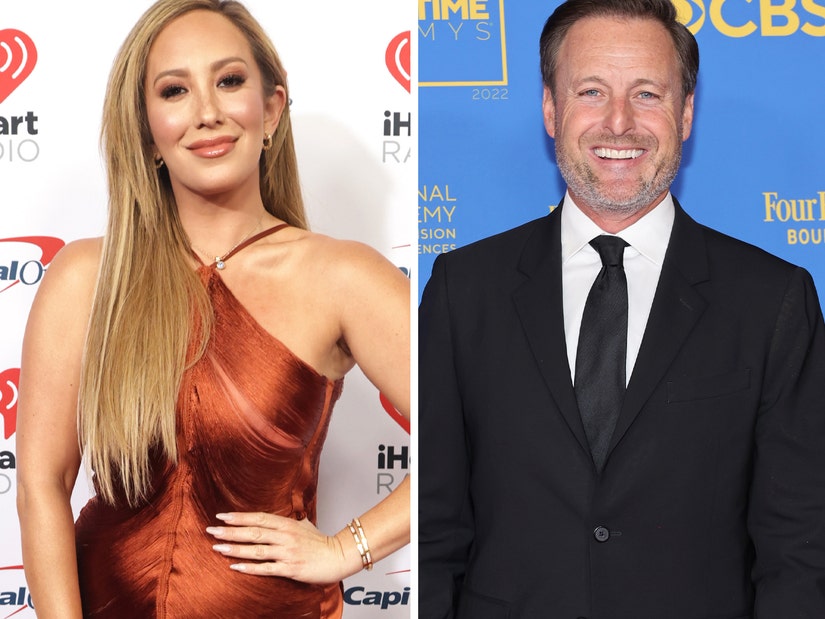 Getty
Burke says she was told by execs that Chris Harrison stopped her from becoming The Bachelorette, claiming she was a "sloppy drunk"
"No. They put that on me," Harrison said, correcting Burke. "Yeah, like I have that much power, like I have the power to decide who the Bachelor [or] Bachelorette is."
According to Burke, executives told her, "[YOU] didn't get to do The Bachelorette because Chris Harrison said that you're a sloppy drunk... No, I'm not kidding. I think they blamed it on you, absolutely."
While Harrison admitted that he was able to give his "two cents" when it came to casting, he was adamant that the final decision was never up to him.
"They, in public, would never give me that kind of power to decide who the Bachelor [or] Bachelorette is," Harrison maintained.
He continued, "There's a lot of bachelors and this is why I know it's not true. There's a lot of Bachelors and Bachelorettes and I won't say anybody specific that I didn't think [would work]."
"Well, I will give you one, Sean Lowe, because he turned out to be a good friend and he's great," Harrison said of the season 17 contestant.
Burke chimed in, "And he's still married," with Harrison adding, "He's our only success story. They really hang their hat on Sean Lowe."
TooFab has reached out to ABC for comment.
Burke, who was previously married to Boy Meets World alum Matthew Lawrence, before divorcing last year, said she expressed interest in starring in the show prior to her marriage.
"My dating record hasn't been great the past couple of years so if I have a chance to go on [The Bachelorette] I will," Burke told People in a 2012 interview. "I'm getting old, you know, so it's something of interest to me."
"It would be fun to have a pool of guys around you and getting to know someone," she added. "I think if I had people setting me up with different guys, I think it would be easier for me to meet someone to date."
As for her dating life post-divorce, Burke said in a June interview with E! News that she's "literally dating [herself]"
"I know that sounds so, like, cliché, 'OK whatever.' No, but really, I'm not looking, I'm not interested at the moment," she said.