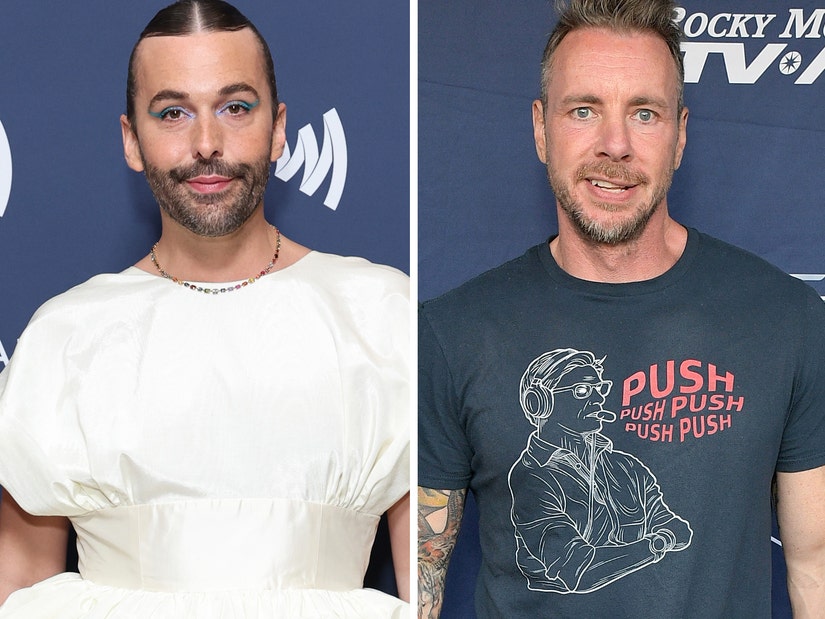 Getty
JVN also claims significant portions of the podcast were edited, after a media frenzy over their transgender issues debate.
JVN appeared on a September episode of Shepard's Armchair Expert podcast, where the pair discussed the topic of transgender teens in sports. The conversation quickly turned into a tense back-and-forth, with the Queer Eye star, at one point, getting audibly emotional over having to defend issues surrounding trans people and transphobia in athletics.
Now, Van Ness, is sharing what bothered him most about the exchange and sharing what listeners did not hear.
While sitting down with Keke Palmer for Tuesday's episode of the actress' podcast, Baby, This is Keke Palmer, JVN claimed "significant pieces" of his conversation with Shepard were "edited."
"If you listen to podcasts, you know what an edit is. And that was an edit," Van Ness told Palmer.
According to JVN, the former hair stylist was "not given" an explanation of what would make the final cut, despite requesting a transcript of the recording.
"I did ask for what that was going to look or sound like, because that was quite a conversation...," he claimed. "There was some significant pieces of that conversation that were left out that did ultimately have me end up in tears."
When Palmer asked Van Ness what Shepard said that "triggered" him most, JVN explained it wasn't so much what was said between them.
"It was realizing that this person who represents so much of opinions in the United States has these types of deep-seated opinions," the TV personality explained. "Just, like, realizing how widespread the misinformation and disinformation is around queer people."
While Shepard has remained mum since the episode's release, Van Ness did expand on the conversation after the fact -- particularly where transgender rights are concerned, -- filling in the gaps with some of what he felt was left out of the episode.
"There's so many conversations about trans inclusion in sports, we have state houses all over the United States that consider passing bills to make sure that no trans kids are able to play sports at any level in their state," Van Ness said following the episode's release.
He continued, "And I just think that this is a huge travesty. The science that we have now says that transgender women do not hold an unfair biological advantage over cis women."
He also explained what he learned from being able to play sports himself. JVN, who identifies as a non-binary trans person and uses he/she/they pronouns, said having the opportunity to be a part of a team taught him valuable life lessons that trans kids will miss out on should they be banned from sports, including, "rejection" "teamwork," "how to overcome an obstacle" and "people skills."
"We are doing a huge injustice to trans kids for just not letting them play," Van Ness maintained.
Despite the holes JVN claimed were apparent in the episode, he applauded Shepard on Tuesday for having the courage to release the podcast, and bring a topic that could be otherwise tough to discuss, to the forefront.
"I'm grateful that he had the courage to release that episode and I do think that he brought a conversation into more people's homes than would have been having that conversation would he not [have released it]," he said.
TooFab has reached out to Shepard for comment.