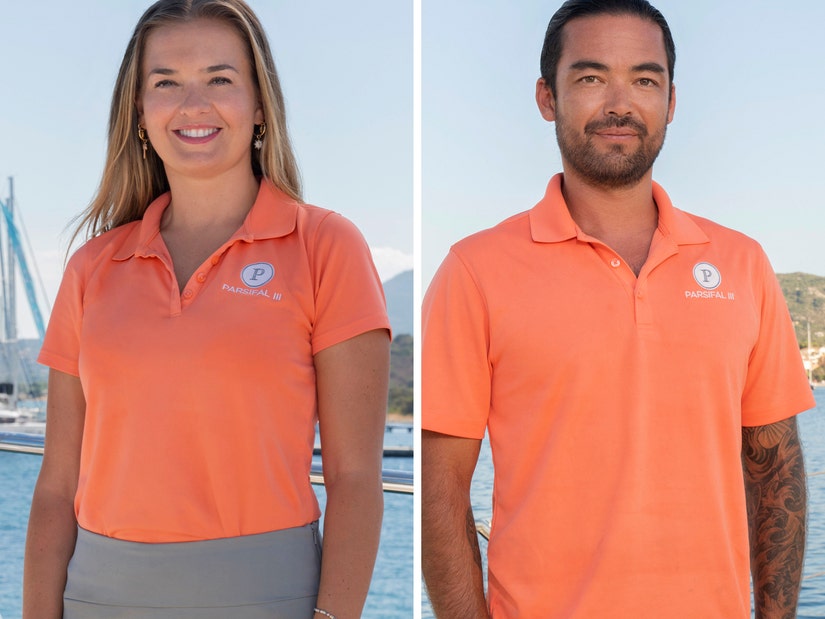 Bravo
Daisy and Colin's explosive breakup played out during the season 4 reunion of 'Below Deck: Sailing Yacht.'
Daisy and Colin's relationship was revealed during season four, with the pair continuing to date after filming wrapped. The romance was short-lived, however, and the breakup was filled with a myriad of he-said she-said allegations, that included Daisy claiming that Colin had another woman on the side.
The fallout was captured during the show's season 4 reunion in July, where expletives went flying after Colin revealed that their boatmance started much earlier than viewers saw -- several seasons earlier in fact.
"Before filming season four, Daisy and I hooked up," Colin claimed during the two-part reunion, shocking both host Andy Cohen and the rest of the cast -- particularly Daisy, who dropped an F-bomb-filled rant exposing even more secrets.
After a bit of a he-said she-said back-and-forth, it became clear that the one-time friends were not only broken up, they were not at all on good terms.
TooFab spoke with Daisy at BravoCon Friday, where she opened up about the high-profile split, and what it's been like to work with Colin again after going their separate ways.
"It was hard. It was something I definitely wasn't prepared for," Daisy shared. "The rest of my time during Below Deck has been really smooth."
She continued, "To have to play out such an emotional-feeling experience is not something I was prepared for. I'm a kind of closed off person, in that respect, so it was a challenge."
Daisy said that she has no regrets about the experience, however, adding, "You live and learn."
As for what it's like to work with Colin now as the co-costars gear up for a fifth season, Daisy said that time has helped heal those "very raw" and "emotional" wounds.
"Time heals everything. At that time, it was still very raw and emotional and very fresh. But that was a long time ago now, that was six months ago. And I feel -- and I'm sure he does -- very differently about everything now," she explained.
"The emotions are settled. I just have to work in a professional capacity and let bygones be bygones," Daisy added.
Boatmance breakup aside, the chief stew also touched on her time on the boat and some of the craziest requests she's received from guests while working on the Parsifal III.
"I did get asked for the boat to stop rocking. Which was an interesting one because there was a storm, so we were on water," Daisy revealed. "That was an interesting one to navigate. I can do a lot of things, but not that."
For more from BravoCon, check out the links below.