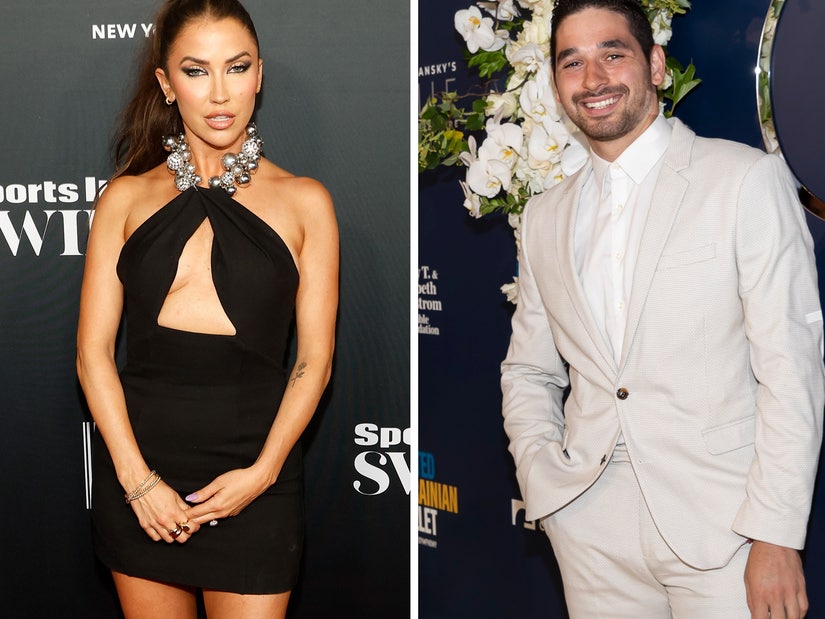 Getty
"Alan [Bersten] still won't talk to me. He walked right past me [at] 'Dancing With the Stars', Kaitlyn Bristowe claimed, before sharing that she's since apologized to Bersten for calling him a "d--k" on her podcast.
"Alan still won't talk to me. He walked right past me [at] Dancing With the Stars, Bristowe shared. "He won't call me back, and I have profusely apologized on my podcast."
The topic was broached after Burke asked Bristowe -- who was crowned the season 29 winner alongside partner Artem Chigvintsev -- if she'd ever return to DWTS for a hypothetical Bachelor and Bachelorette all-star season.
Bristowe said she would, but said she wanted Bersten as her partner -- should they make up, of course.
The drama began when Bristowe referred to Bersten as "kind of a d--k" when warning current contestant, Charity Lawson, about some of the show's male pros. The former Bachelorette star also claimed Bersten was "crazy in the ballroom."
Bristowe's comments went viral, prompting the Off the Vine podcast host to clarify what she meant.
"I can be a d--k. We can all be d--ks. Alan is one of my closest friends from the show," Bristowe shared via Instagram on September 16. "I have nothing but love and respect for him. I think it's OK to be a d--k and push people to believe in themselves and light a fire."
Doubling down on her comments during her conversation with Burke Monday, Bristowe added, "I call them all d--ks in the most loving way. I truly would want Alan as a partner if they ever did all-stars, because he is such a solid friend to me. We are so close."
Despite Bristowe's explanation, she said Bersten "will not respond or talk" to her.
Bersten, meanwhile, said he "kind of" took what Bristowe said as a compliment, but was perplexed as to why the former DWTS competitor would be discussing the topic at all.
"First of all, I never danced with Kaitlyn, so I don't know why that would even come up," Bersten told Us Weekly on September 20. "I take a lot of pride in my work and I make sure that above all else, my partners feel comfortable and confident in themselves."
Chigvintsev, who is currently partnered with Lawson, also weighed in, telling the outlet he didn't take any of Bristowe's comments to heart.
"Look, it's all with a good intention. Because I know sometimes when we have someone who has a great potential, you want to bring it out of them," said ahead of DWTS' season 32 premiere. "It worked for Kaitlyn -- she won the mirrorball trophy."