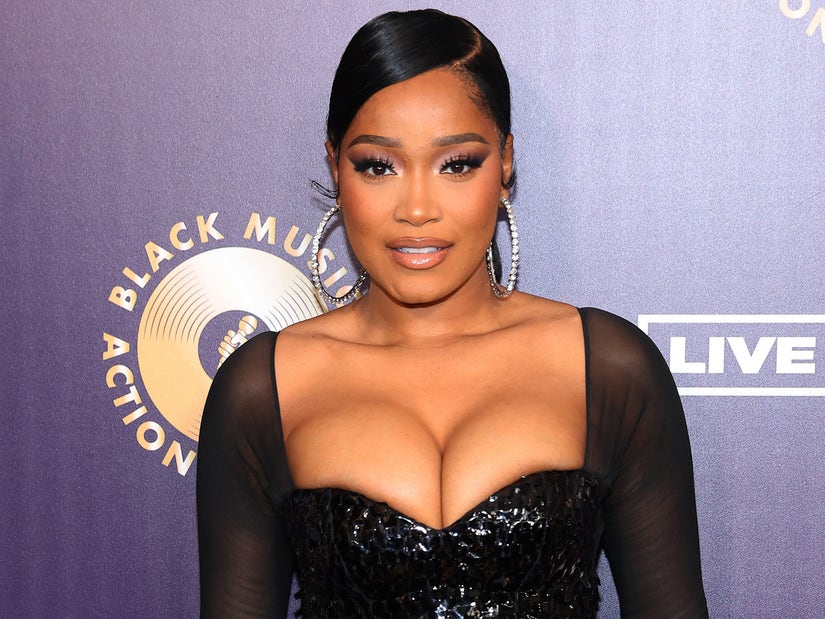 Getty
The actress -- who shares 8-month-old son Leodis with Jackson -- was also granted a temporary restraining order against her ex-boyfriend.
Keke Palmer has been granted temporary sole custody of her 8-month-old son Leodis after accusing her ex-boyfriend and the infant's father, Darius Jackson, of domestic violence.
According to court docs obtained by PEOPLE, the 30-year-old actress filed for a restraining order against Jackson in Los Angeles on Thursday, and asked for full physical and legal custody of their son, Leodis "Leo" Andrellton Jackson.
Los Angeles County judge granted Palmer's request for both a temporary restraining order and temporary custody. As noted in the TRO, per PEOPLE, Jackson must remain at least 100 yards away from Palmer and the infant, in addition to any place of schooling or childcare. Jackson is also forbidden from visiting his son. A hearing is set for December 5.
Waiting for your permission to load the Instagram Media.
Palmer accused Jackson of physical abuse, detailing what she described as "many instances of physical violence," in a declaration attached to Thursday's filing, according to PEOPLE. She said the "instances" included "striking and grabbing me around the neck, descriptions of Darius destroying my personal property, including diaries and prescription eyeglasses, throwing my belongings into the street, throwing my car keys to prevent me from driving away, hitting me in front of our son, spewing profanities about me to our son, threatening to kill himself with a gun if I left him, harassment, and other physical and emotional abuse."
According to TMZ, Palmer also submitted security camera footage when she filed her restraining order against Jackson. Palmer alleged that the footage, which she said was recorded in February 2022, featured Jackson "chok[ing] me and body slamm[ing] me onto the stairs" after he became "violently jealous and irrationally angry over a bikini picture."
She claimed Jackson became "engaged" after she "simply showed" Jackson the bikini photo on her phone, noting that she showed him because she "was proud of what I had accomplished." She alleged that Jackson abused her two days after the alleged incident.
Meanwhile, Jackson appeared to speak out about the legal drama, taking to X, formerly Twitter, on Thursday evening. Alongside a photo of himself holding Leo, he wrote, "I love you son. See you soon."
The news of Palmer's legal filing comes just a few months after Jackson came under fire for calling out Palmer over the outfit she decided to wear to Usher's Las Vegas residency concert in July, where she was serenaded during the show.
Jackson was roasted online for criticizing Palmer's outfit -- a sheer black dress over a black bodysuit -- on X. In the since-deleted post, he reshared a photo of Palmer at Usher's concert, writing, "It's the outfit tho ... you a mom."
In a follow-up post, Jackson doubled down on his stance, saying, "We live in a generation where a man of the family doesn't want the wife & mother to his kids to showcase booty cheeks to please others & he gets told how much of a hater he is." He concluded, "This is my family & my representation. I have standards & morals to what I believe. I rest my case."
"One thing is certain and one thing is true," she wrote on X. "I'M A MOTHER, through and through!"
"To all my moms out there, how did your baby change you?" she asked. "Mine empowered me! On such another level, my perspective changed because when my baby is good I'm GREAT! Look at that face! Gratitude galore."
The controversy surrounding Jackson had people questioning whether or not he and Palmer were still together. It's unclear when the pair called it quits for good.
If you are experiencing domestic violence, call the National Domestic Violence Hotline at 1-800-799-7233, or go to thehotline.org. The hotline is available 24/7 in more than 170 languages; Calls are confidential and toll-free.