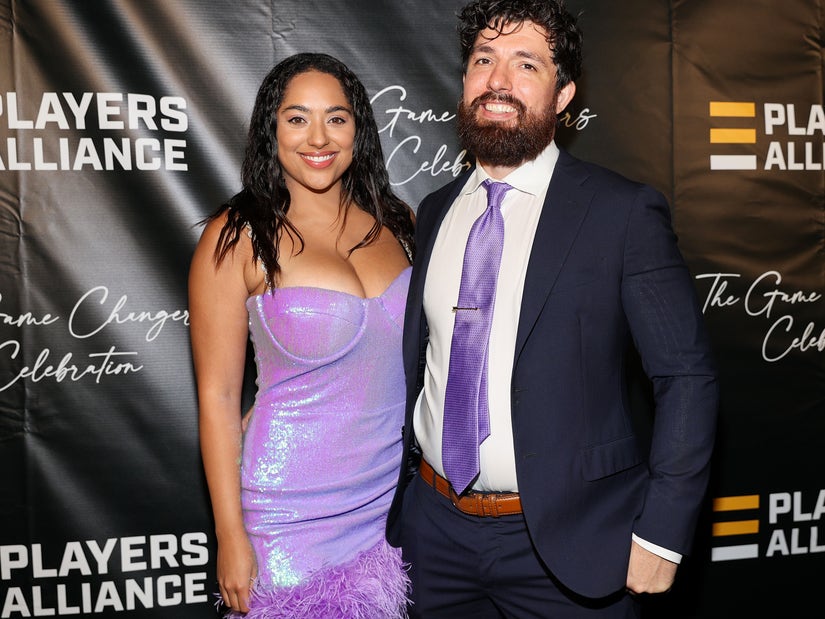 Getty
The announcement makes Zack and Bliss the first couple who met and married on the Netflix series to be welcoming a child.
Season 4 contestants, Zack Goytowski and Bliss Poureetezadi, have announced that they are expecting their first child together.
Sharing the news with People magazine on Tuesday, the couple, who tied the knot on the show, have officially become the first couple who met on the Netflix series to have a baby together.
"We both really wanted this and so we just felt really blessed that we were able to have this happen," Bliss told the outlet.
The couple, who are expecting their bundle of joy in spring 2024, are planning to find out the sex of their baby in a few months with a gender reveal.
Waiting for your permission to load the Instagram Media.
"I think we both eventually want a boy and a girl -- that'd be wonderful to have both," she shared. "But the top priority is just having a healthy baby and whatever gender it is, it will be very loved."
As far as pregnancy cravings, Bliss' have been on the healthier side, with the reality TV personality telling People she's been all about citrus and crisp veggies these days.
Zack, meanwhile, has been on-hand to support his wife in any way she needs.
"It's been wonderful to go through this together and to really have his support," Bliss added of Zack.
Waiting for your permission to load the Instagram Media.
The couple met in the pods on season 4 of Love Is Blind, and made history history after Zack dumped Bliss and chose contestant Irina Solomonova instead, proposing and traveling to Mexico with her. The two quickly realized that they weren't a match and parted ways, with Zack returning to Seattle, Washington where he reconnected with Bliss.
He would go on to propose to her, with Bliss saying yes to Zack at the altar during their televised wedding.
While they acknowledged that their love story is an unorthodox one, the pair said they have no problem with their future child watching the show and seeing how their parents met.
"We do talk about how our child is going to one day have to tell their friends the story of how their parents met, and they definitely will have a very interesting story to share. I think it's really beautiful that they'll be able to see their beginnings," Bliss said "And yes, our story wasn't a straight line, but I think that's also important for them to know that sometimes things aren't a straight line and people make mistakes and you can be redeemed and you can correct them."
Bliss and Zack made their intention to start a family clear during the show's season 4 reunion, after host, Vanessa Lachey, asked the show's three final couples whether they were planning to have children.
"We do things really fast. Our engagement was only two weeks and a couple days, much shorter than everyone else's. I can't wait to have this man's babies," Bliss gushed at the time.
For the entirety of their love story, check out Love Is Blind, with season 1-5 streaming now on Netflix.