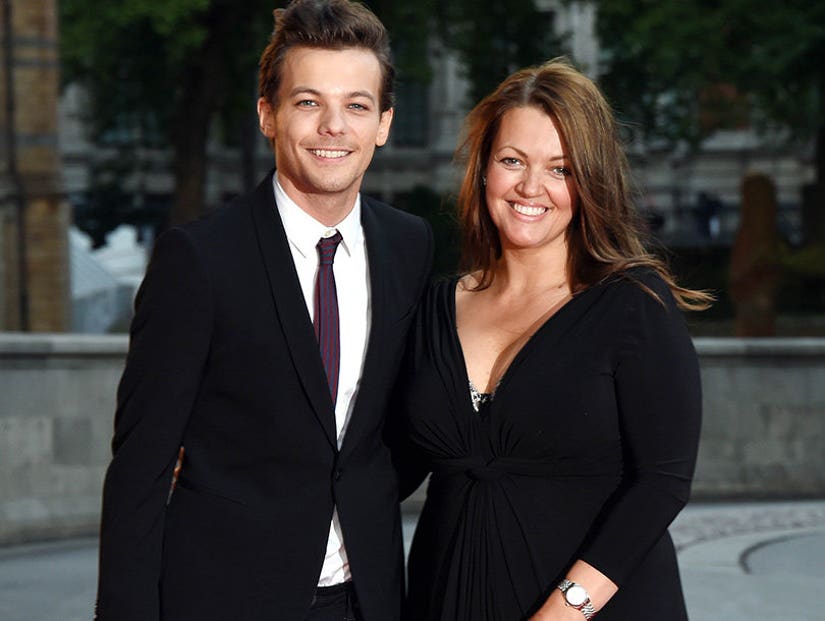 Getty
One Direction singer Louis Tomlinson spoke about his mother's death for the first time in a new interview with Hits 1 In Hollywood.
His 43-year-old mom Johannah Deakin lost her battle with leukemia in December.
When asked if he ever considered stepping away from music and "taking a break" following her death, Tomlinson said the thought definitely crossed his mind.
"It's not really something I feel 100% comfortable talking too much about," he said, "but just quickly, when I first found out about the news I did want to throw the towel in."
"But it was me mum who said to me that I just gotta keep going. She told me very sternly that she wanted me to," he revealed. "I'm not doing it for her, we're doing it for each other."
"It was tough," he said, "but I felt like it was nice for me to almost having a little sendoff for her."
Waiting for your permission to load Soundcloud audio.
Conservation then turned to how Tomlinson feels these days when he hears his ex-bandmate Zayn Malik on the radio.
"It's a strange feeling but it's nice," he said. "I think we got to a point where you can really be happy for each other. Things have happened in the past, of course, [but] it's great. The song, his first song, was an absolute smash and that's a great song, it's nice."
That's a 180 from what Zayn said in one of his first post-split interviews last year.
"I had every intention of remaining friends with everybody, but I guess certain phone numbers have changed and I haven't received calls from a lot of people," he told Billboard after leaving the group. "I've reached out to a few of them and have not got a reply. Certain people have pride issues, but it's stuff you overcome in time."