A topless female protester grabbed the genitals on Donald Trump's wax figure and "Daily Show" host Trevor Noah thinks she might just have cracked the code on how to get the President-elect's attention.
"Grab patriarchy by the balls!" the protestor said during the unveiling at Madrid's Wexford Museum.
Noah called the incident a "weird boob protest," but applauded the creator of Trump's wax figure for it's authenticity.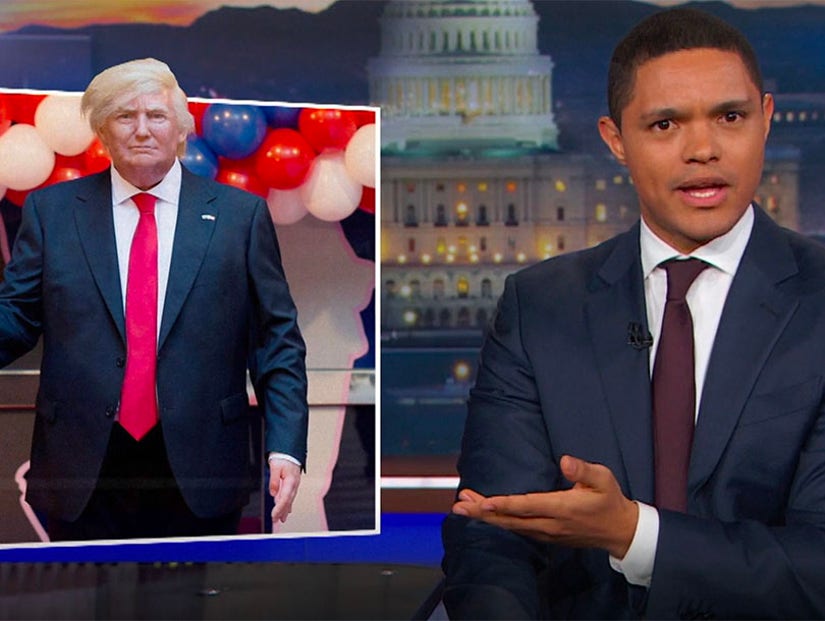 Instagram
"Look at it," Noah said. "It doesn't look human at all, which is just like Trump!"
"If you think about it Donald Trump is the first famous person to have a wax figure that looks more real than him," Noah joked to laughs from the audience. "I bet Trump's foundation has already purchased that statue and he's gonna sneak it into the White House and then go on vacation for four years. It'll do a better job."
The Comedy Central host then shared his theory as to why the "weird boob protest" might just be the proper way to communicate with a President Trump.
"This protester wrote her message on her boobs and that's really the only way to get Donald Trump to read anything," he joked, adding that this should be the only method of exchanging interoffice memos when Trump takes office.