How does the Shondaland team get a cast of actors to still get along so famously after six seasons? You make them "bang on something."
That's what Tony Goldwyn said is one of the reasons he and the rest of his "Scandal" cast mates work so well together.
"No. 1 it's the culture that Shonda [Rhimes] and Betsy [Beers] have created with our show. I think in Shondaland in general, it is a family environment. There's an understanding culturally that with a healthy familial environment where there's interpersonal relationships and respect for all, it creates a better creative and working environment. That sort of culture that's something that's understood and maybe more simply put: a no assholes policy. That's something that from the very start was just clear."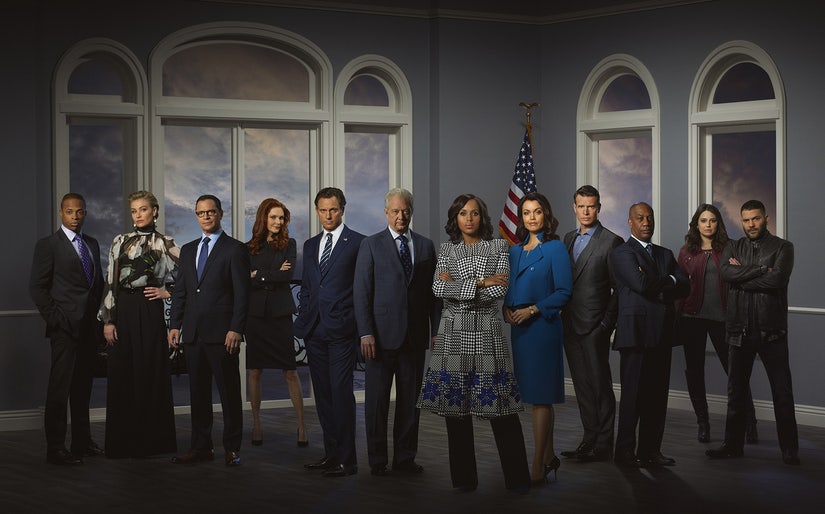 ABC
"Secondly, they hired a group of actors and everyone is a grownup. We all want to go to work and want to be at work and care about each other and we function in that way. People check their egos at the door. It's a personality thing, there's nobody that doesn't approach their work that way. Everyone is really serious about their work."
Last, but most certainly not least, Goldwyn said Kerry Washington is truly the glue that keeps the group together.
"Kerry Washington and the kind of leadership she provides being the team captain. Kerry takes that role incredible seriously, and she did from day one. She doesn't place herself above anybody else, making sure everybody on the crew feels valued every single day, exemplifying a sort-of enthusiasm and gratitude and she does it such a positive way that maybe if you're not on board with that, you're at the wrong job."
Bonus: The Cast That Bangs and Shouts Together Stays Together
Goldwyn also shared a daily on-set ritual that Kerry Washington started on Day 1 of "Scandal" and has continued through 100 episodes.
"The first day of shooting for every single episode Kerry comes on set and she gets everyone together and they bang on something and everyone has to shout 'EPISODE (whatever the number of the episode is)' and every one cheers. Every single time. I would never think to do that, but Kerry does."
"I've worked with some very good leaders, but I've never worked with anyone like her. Often times you will have the star of the movie or the show that is like that, but they still want to be number one. There's often the machinery of being the star around that and she militantly is not like that. She's just so down to earth. Even now through Scandal, she's an A-List star and a celebrity and a fashion icon and it has not affected her at all. In fact, it has made her the opposite."
The actor added that it's easy in situations like this to become burnt out after six seasons, "if one person becomes egotistic, it can really poison the well and it just hasn't happened on our show."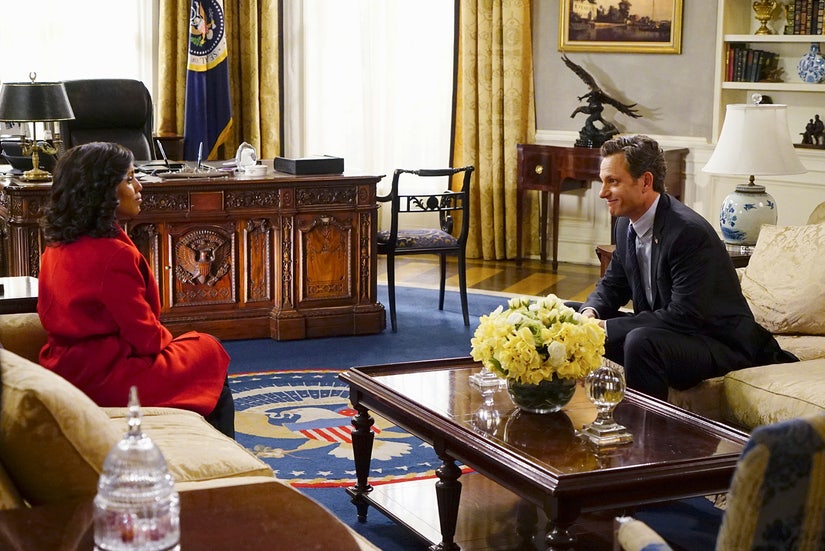 ABC
Speaking of Kerry's Olivia Pope, Goldwyn said he's not counting out their relationship. Not only does the think it could have worked, he doesn't think the chance is gone.
"I'm not countin' them out! I have not given up hope. I don't know that Fitz and Olivia could have made it in the context of him being President. If Fitz is certain about anything, and it may not be a lot, he is absolutely certain of the rightness of his connection with Olivia."
"If he had been able to persuade her to commit to her instead of run away all the time, I think they could have had a much less problematic situation. I think he would have divorced Mellie in his first term and it would have been a scandal, and he and Olivia could have been an effective couple. But I think that they both had demons, and certainly she did where that just wasn't in the cards."
"Looking forward. I think they still… maybe I'm too pegged to Fitz, I don't think he'll ever give up on that one."
"Scandal" airs Thursday nights at 9 p.m. PT/ET on ABC.